Controversial 188-home South Cheshire scheme recommended for approval
By Belinda Ryan - Local Democracy Reporter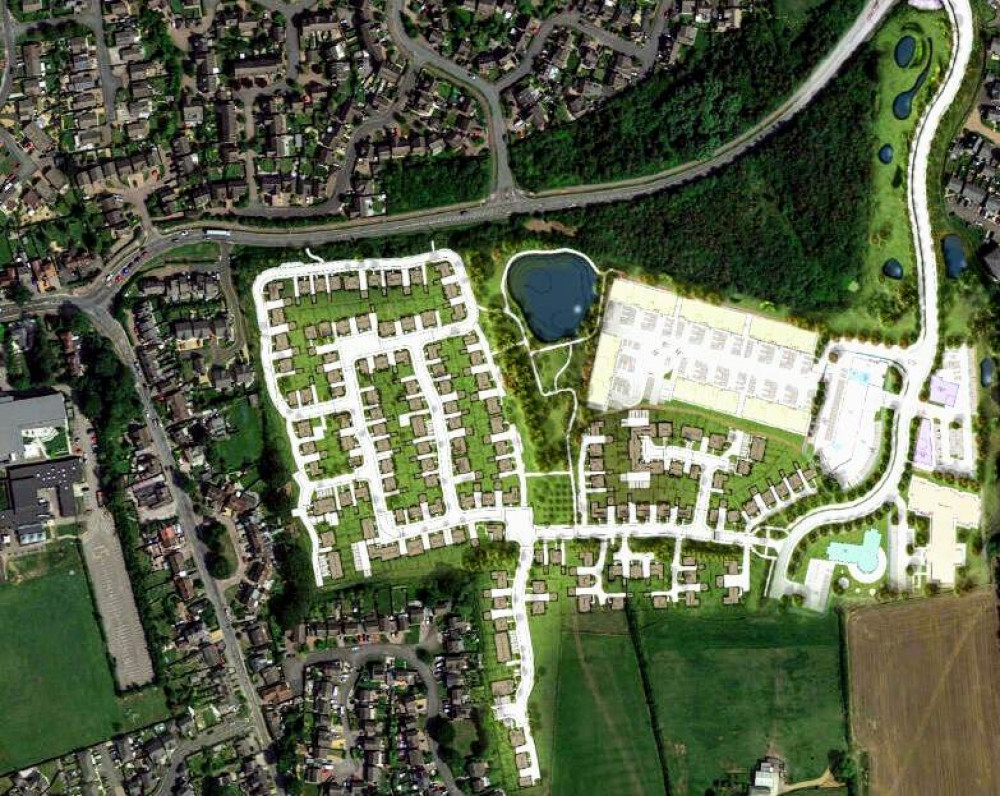 Approval looks set to be given for phase one of a residential development, Peter Destapleigh Way, Stapeley (Muller Homes).
Plans for a controversial South Cheshire housing scheme in the pipeline for more than 10 years - have been recommended for approval.
Cheshire East's planning officers have recommended the strategic planning board approves the reserved matters application from David Wilson Homes and Muller for the phase one residential development on land at Peter Destapleigh Way, Stapeley.
The principle for building the homes on this site as part of a wider mixed-use development with access via Peter Destapleigh Way has already been permitted after the applications, submitted in 2012 and refused by the council, were given the go ahead on appeal by the Secretary of State in 2020.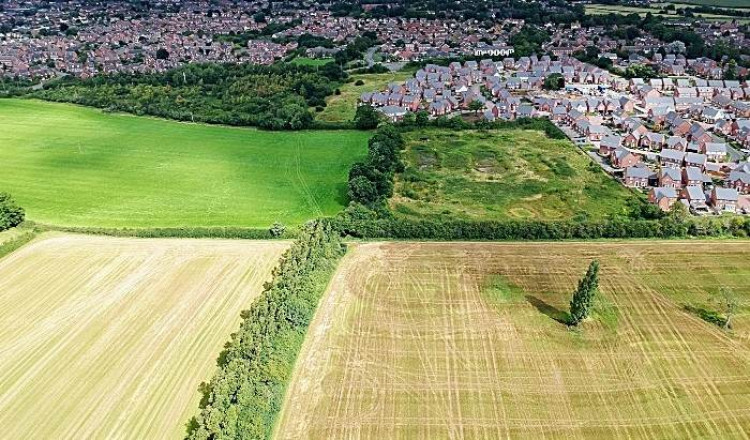 Plans for the controversial Stapeley housing scheme have been in the pipeline for more than 10 years (Google).
This application, to be decided on Wednesday (January 25), relates to the appearance, landscaping, layout, and scale of 188 homes, associated infrastructure and open space including a NEAP (Neighbourhood Equipped Area for Play), village green, community orchard and ecological areas.
The proposed 188 homes will comprise 132 market dwellings and 56 'affordable' units and be a mix of detached, semi-detached, and terraced homes ranging from one to five bedrooms.
Stapeley Parish Council has objected to the scheme and listed a number of reasons, including the provision of land allocated for public open space is not sufficient to meet the needs of neighbourhood together with concerns over the traffic assessment and air quality.
Thirteen other objections have been received from members of the public who have raised numerous concerns.
One says: "This planning application has been ongoing for over 10 years and refused several times.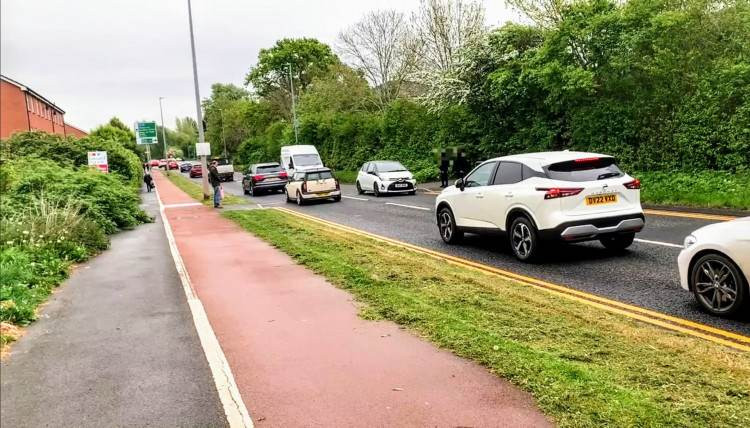 The proposed 188 homes off Peter Destapleigh Way will comprise 132 market dwellings and 56 'affordable' units (Crewe Nub News).
"It is evident that the people of Nantwich do not want or need this development and the Stapeley area has been inundated with various developments over recent years."
Others question why a greenfield site is being developed when many brownfield sites are available and argue Cheshire East has a five-year housing supply 'which was totally ignored by the then Secretary of State'.
In a report due to go to Wednesday's meeting, the planning officer says: "The proposal achieves an appropriately designed residential development and its detailed design and layout accords with the overall principles for the development of the site and the Cheshire East Council design guide."
He says the development will deliver 30 per cent affordable housing with units pepper-potted throughout the site, and that the overall housing mix is acceptable.
"The scheme achieves an acceptable relationship with the character of the locality, without material harm to neighbouring residential amenity, and would provide sufficient amenity for the new occupants," says the officer.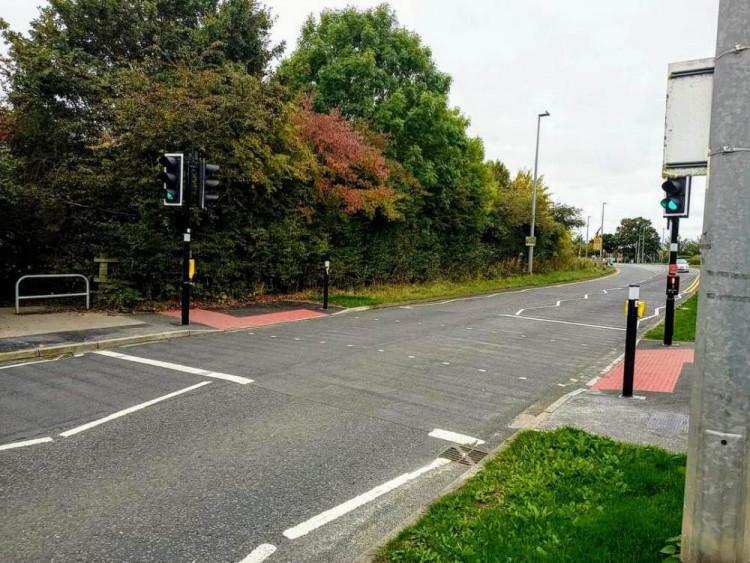 A new pedestrian crossing was installed on Peter Destapleigh Way in October 2022 (Crewe Nub News).
"The impact on the wider highway network arising from the development of this site was addressed with during the consideration of the outline application.
"The internal road network meets relevant highways design standards and adequate car parking is provided."
He adds: "Appropriate public open space for the scheme will be provided including a NEAP and community gardens and orchard as a suitable alternative to the provision of conventional allotments shown on the indicative layout of the outline approval."
The application has been recommended for approval - subject to conditions.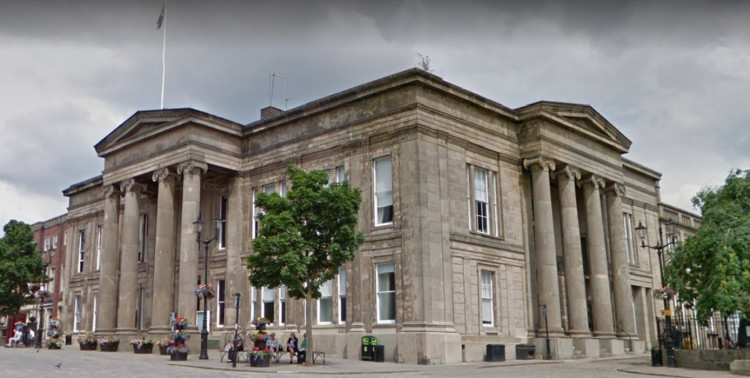 The meeting will take place at Macclesfield Town Hall on Wednesday 25 January (LDRS).
It will be considered by Cheshire East's strategic planning board at 10am on Wednesday 25 January, Macclesfield Town Hall.
READ MORE: Bentley announces 200 new jobs with plan to become 'exclusively electric cars business.'
Free from clickbait, pop-up ads and unwanted surveys, Crewe Nub News is a quality online newspaper for our town.
Subscribe to our FREE weekly newsletter email HERE - just click the 'SIGN UP' button.
Please consider following Crewe Nub News on Facebook or Twitter.