REVEALED: Cheshire Fire Service own zero electric vehicles - but rent and cost are considerable factors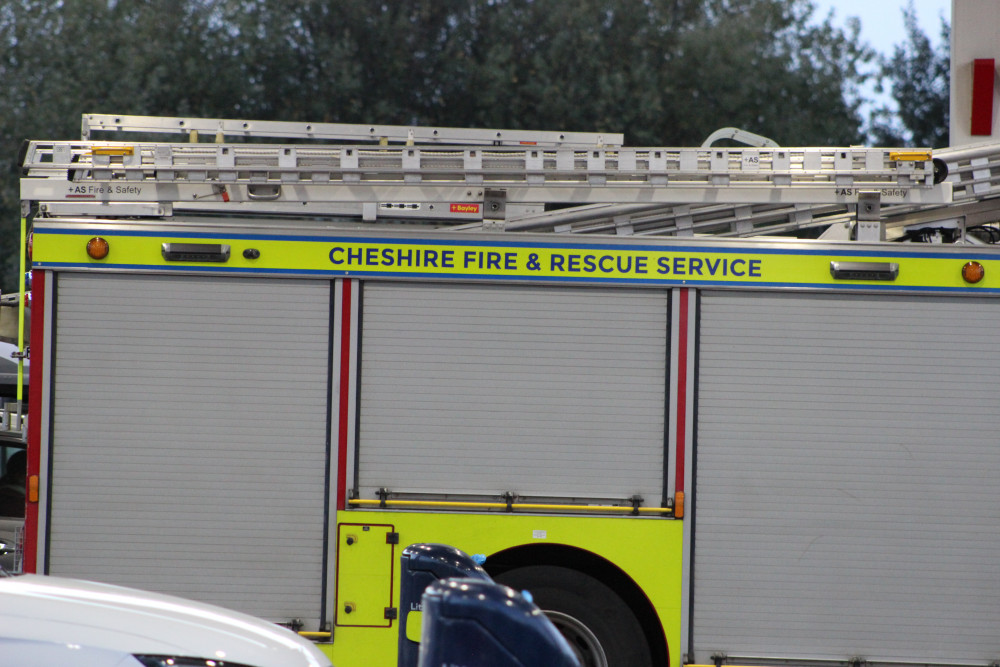 A diesel-fuelled Cheshire Fire and Rescue Service fire engine at the Shell petrol station on Bradfield Road. (Image - Alexander Greensmith / Crewe Nub News)
Freedom of Information requests have revealed updates to Cheshire Fire and Rescue's electric vehicle strategy.
Cheshire Fire and Rescue Service iterated in 2021 that they are working towards "the national objective of achieving net zero emissions by 2050".
One of the ways they identified to achieve this was electric vehicles, known for their zero or low carbon emissions.
An excerpt from their Environmental Strategy reads "The introduction of a small fleet of electric vehicles and part charging infrastructure had a major effect on emissions performance."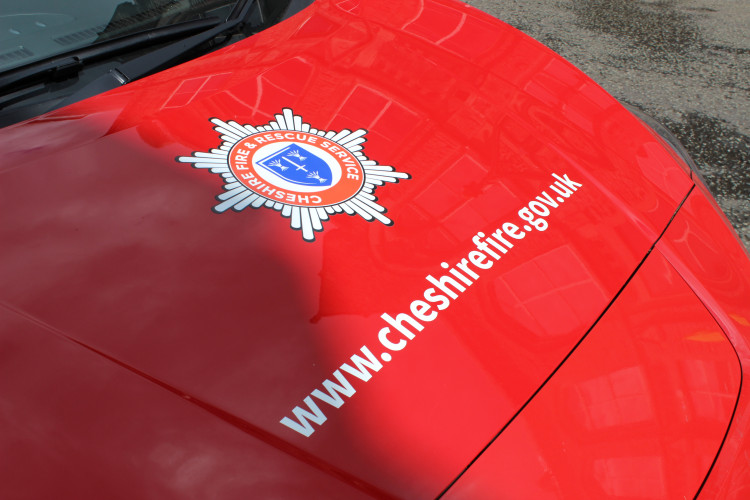 28 support vehicles are electric, with five of these being hybrid. (Image - Alexander Greensmith / Crewe Nub News)
According to the same source, the first electric vehicle part of their fleet came in 2015.
And now in 2023 Crewe Nub News have revealed how many electric vehicles are used by Cheshire Fire and Rescue Service across our county.
It was revealed that none of the fire engine fleet are electric-powered.
"We have no EV fire appliances, the EV's we do have are cars and are on lease", said a member of Cheshire Fire and Rescue's Freedom of Information team.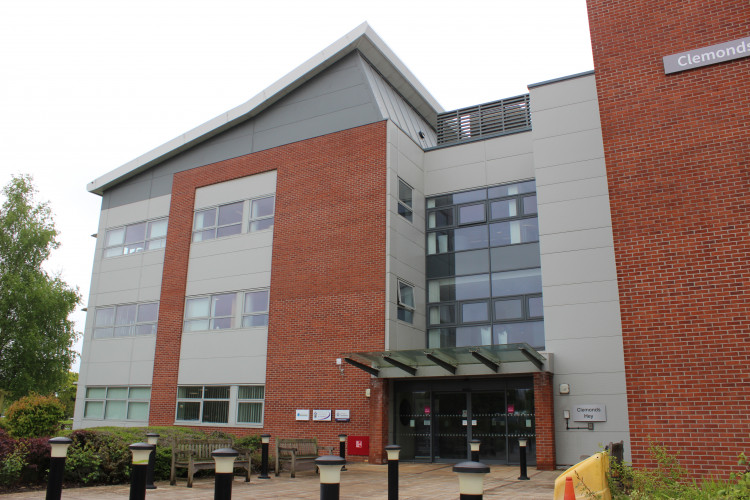 Cheshire Fire and Rescue Service have a headquarters office in Winsford, Cheshire West, where there are indeed electric charging facilities. (Image - Alexander Greensmith / Crewe Nub News)
"We do not buy electric vehicles due to the increased capital cost, however we do lease them.
"Leasing also allows renewal every four years thus benefiting from the latest EV technology.
"We currently have 28 full EV's (23.5% of support fleet) with a further 7 Hybrids (7.6% of support fleet)."
A support vehicle are smaller cars, often coloured white, that are not fire engines but are used by Cheshire Fire and Rescue Service staff.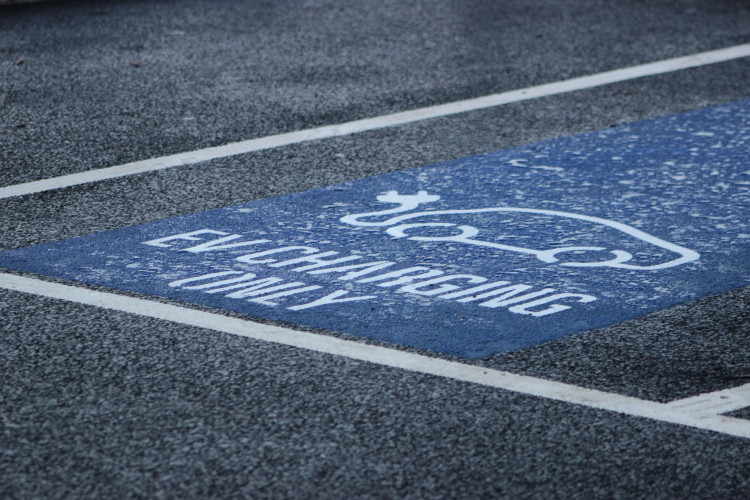 An electric vehicle charging space. (Image - Alexander Greensmith / Crewe Nub News)
Crewe Nub News also asked "How many electric vehicles does the Fire Service plan to purchase over the next five years?"
A Cheshire Fire and Rescue Service representative responded: "A further five full EV's are awaiting delivery (on lease) in the next few weeks and an additional further five hybrids.
"As diesel vehicles come up for renewal they are replaced with full EV if suitable or Hybrid where needed. Over the coming years I would predict five-to-ten vehicles per year renewed to full EV or hybrid technology."
The types of rental electric vehicles in use by Cheshire Fire and Rescue service are 13 Nissan Leaf cars and ten Peugeot e-Rifter vans. It is not known how many are stationed at Crewe Fire Station, of Crewe Road.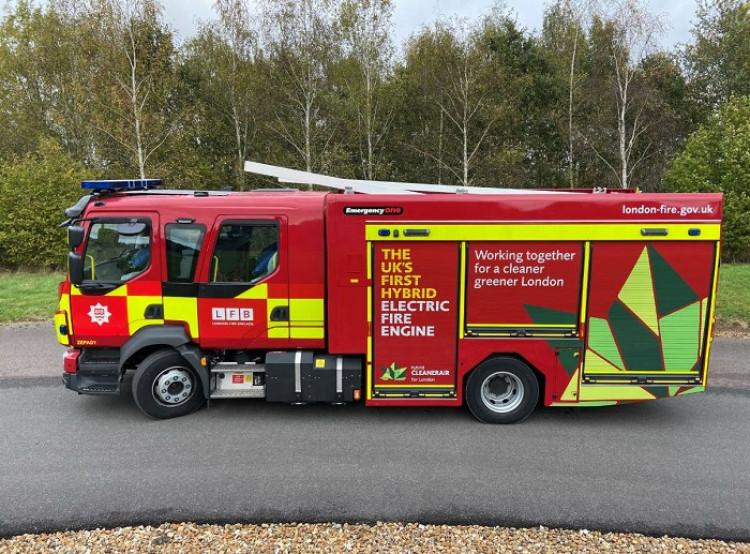 In June 2022, London Fire Brigade became the first in England to add an electric fire engine to their fleet. (Image - London Fire and Rescue Service)
Earlier this year, a separate verified Freedom of Information (FOI) request from Crewe North local elections candidate Brian Silvester, Leader of 'Putting Crewe First' revealed that electric fire engines cost £860,000 each, which is over three times the cost of a diesel fire engine.
Crewe Nub News has sought to verify this figure with Cheshire Fire and Rescue Service.
Cllr. Silvester said: "Brits will not be able to buy new petrol or diesel cars by 2030."
"If the same criteria is applied to the Fire Service it will result in a large number of fire engines NOT being available because the Fire Service will simply not be able to afford to replace all their diesel engines with electric ones.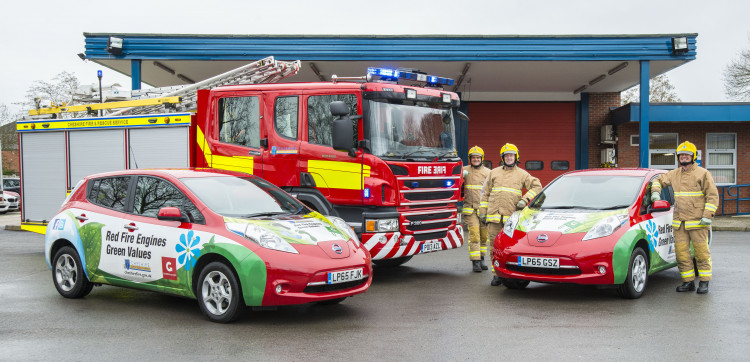 Some of the Nissans pictued in 2016 were grant funded by the Office for Low Emission Vehicles (OLEV) and Cheshire Fire and Rescue Service. (Image - Robbi Unwin / Cheshire Fire and Rescue Service)
"The Fire Service should be allowed to continue to purchase diesel Fire Engines after 2030 to ensure we are kept safe from fires."
Due to their sheer size and multi-functionalities, electric fire engines are a relatively new occurrence when compared to low or zero emission police cars.
In summer 2022, London Fire Brigade became the first UK Fire and Rescue Service to be trialling an electric fire engine.
The market price for the zero emission electric fire engine model being trialled in London is £860,000. This is £600,000 more than the £280,000 diesel fire engines purchased in Cheshire.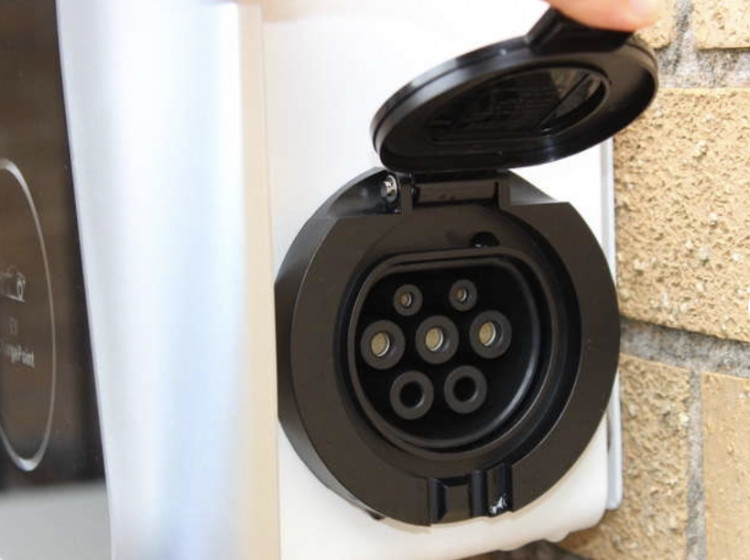 An electric vehicle charging port. (Image - Alexander Greensmith / Crewe Nub News)
Certainly, this could get cheaper with time, but this explains why CFRS has slower net zero target to Cheshire East Council or the Police, who want to be carbon neutral by 2025 and 2040 respectively.
It is not known whether from 2030 whether will it be possible to purchase a petrol or diesel fire engine, like it won't be possible for a member of the public to buy a new petrol or diesel private car.
A diesel fire engine typically has a lifespan of 15 years, so it would be crude to replace all the vehicles wily oily, especially given the high cost.
It is worth noting that there is no set target set for future, current or previous years to compare these numbers against.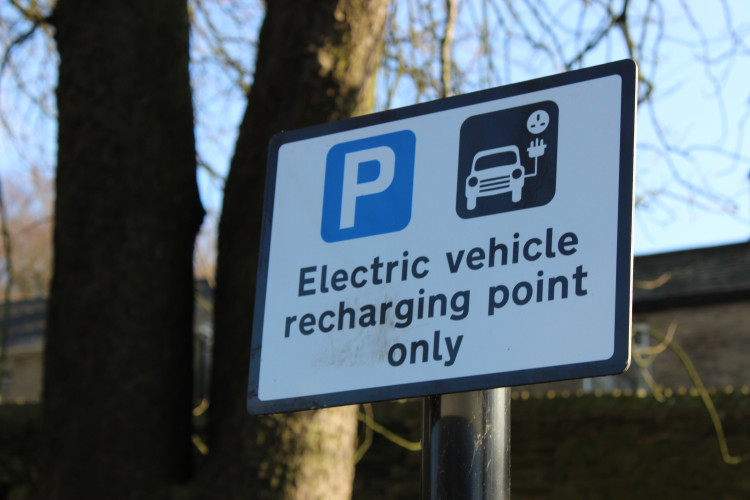 Nationally, electric fire engines are also nowhere near as widespread as electric cars. (Image - Alexander Greensmith / Crewe Nub News)
Rather than any negative opinion of Cheshire Fire Service towards the environment, could these findings raise questions towards the idea whether electric vehicles are really the one-size fits all solution for institutions to cut vehicle emissions?
It also worth noting in the CFRS Environmental Strategy future investment in the amount of solar power in Cheshire Fire and Rescue buildings could lead to a bigger electric vehicle fleet.
When contacted for further requests for comment, Cheshire Fire and Rescue Service gave a broader statement regarding sustainability and the environment:
"Cheshire Fire and Rescue Service is working hard to be an environmentally friendly organisation," a spokesperson said.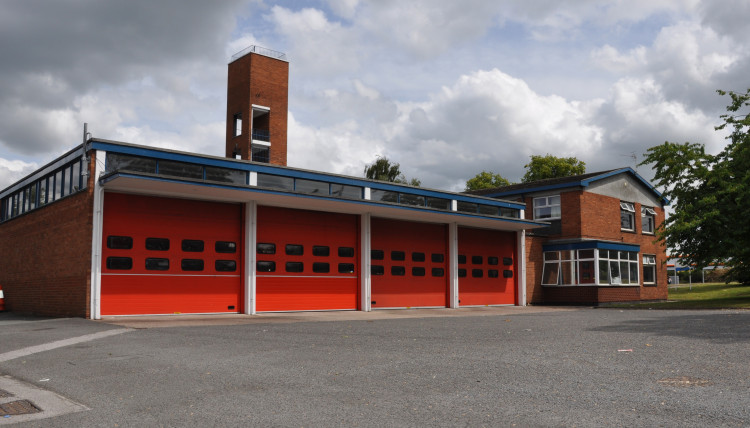 Cheshire Fire and Rescue Service operates over 28 fire stations, including Crewe Fire Station. (Image - Cheshire Fire and Rescue Service)
"We ensure that environmental and sustainability considerations are embedded into strategic decision-making, change, planning and policy development across the Service.
"In 2009 the Service was accepted onto the Local Authority Carbon Management programme and produced a plan which identified our carbon footprint. A target was set to reduce carbon emissions by 40% by 2020. This was exceeded in 2019/20 with a reduction of 41%.
"As well as key regulatory targets the Service, as a leading public organisation, has a moral and social duty to lead by example and ensure we protect our impact on the local environment."
Area Manager Tony O'Dwyer, Head of Operational Policy and Assurance, explained: "We've already invested in many smaller electric vehicles and every vehicle that is due for renewal will be replaced with either an electric or hybrid vehicle where feasible.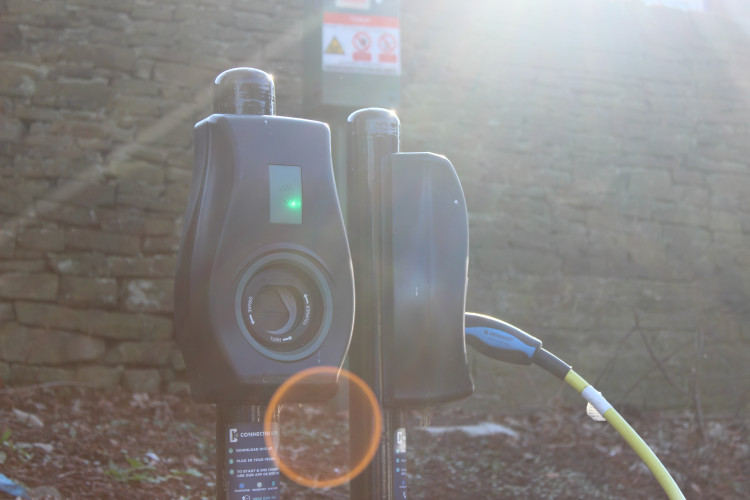 A carpark in Cheshire East with electric car chargers. (Image - Alexander Greensmith / Crewe Nub News)
"There is not such a simple outcome for fully-electric fire engines which currently cost over £850,000 each. London Fire Brigade and Scottish Fire and Rescue Service are currently leading the way with this, as yet untested, technology and we are actively monitoring the performance of these innovative vehicles.
"In other areas, the UK-first carbon neutral fire station was built at Chester, winning a number of sustainability awards. Biomass heating was introduced at Sadler Road in 2015, solar PV has been installed at seven of our sites and targeted boiler and lighting upgrades to remove oil as a heating fuel and introduce LED lighting in key locations is ongoing.
"Our aspirations and targets are to achieve zero emissions by 2050 or earlier."
The Crewe Nub News investigation follows reports across the local Nub News network that Cheshire Police have just three fully electric cars, and that less than two per cent of Cheshire East Council-owned vehicles are electric.
See Also: British gold medalist training at Crewe gymnastics club feeling 'really supported' by charity