FREE Open Day @ Crewe Lyceum Theatre
---
UNTIL Saturday 11th February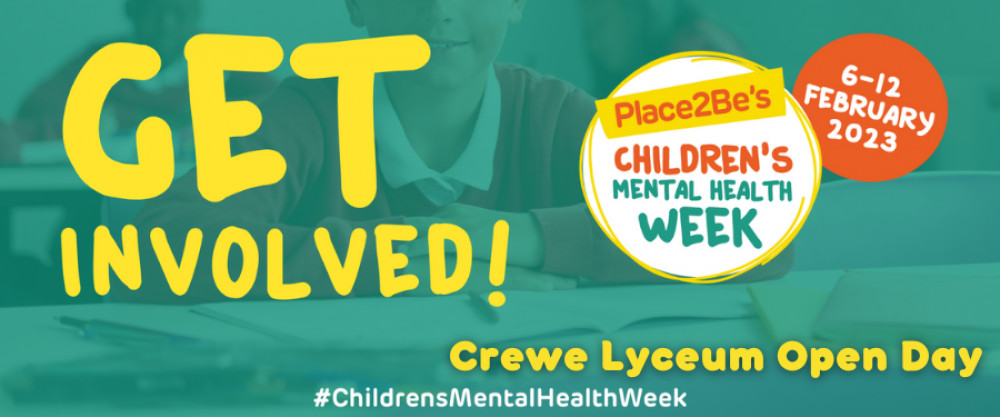 Crewe Lyceum Theatre is proud to be supporting Place2Be's Children's Mental Health Week (6-12 February).
Join us on Saturday 11 February for a FREE Open Day and help shine a light on the importance of children and young people's mental health.
We believe that the arts can play a big role in supporting young people's well-being and we will have lots of different creative activities for children and young people to get involved in, including:
Arts and Crafts: Make a Worry Monster or Worry Doll with local artist Sue Guildford from Junk Art Creations.
Lyric Writing: Work with professional artist Kenny Baraka to express yourself through song writing and rap.
Imagination Corner: For younger children we will have an imagination corner set up to encourage creativity and play.
Storytelling and Drama: (20 minute workshops held in the Lyceum Studio at 1PM and 2PM): Workshops focused on how younger children can deal with potentially scary and anxious feelings in overwhelming situations. Delivered in a creative and empowering way using stories from Mrs Smart and Mrs Bright, with the aim of developing self confidence and coping skills through drama, story telling and imaginative play.
Local charities and organisations who support children and young people with their mental health will also be giving out information about their services, including Visyon and Motherwell Cheshire.
Add your Crewe event for FREE here!
Nub It