Crewe and Nantwich Gymnastics Club 'proud' to perform at Platinum Jubilee event - continue medal haul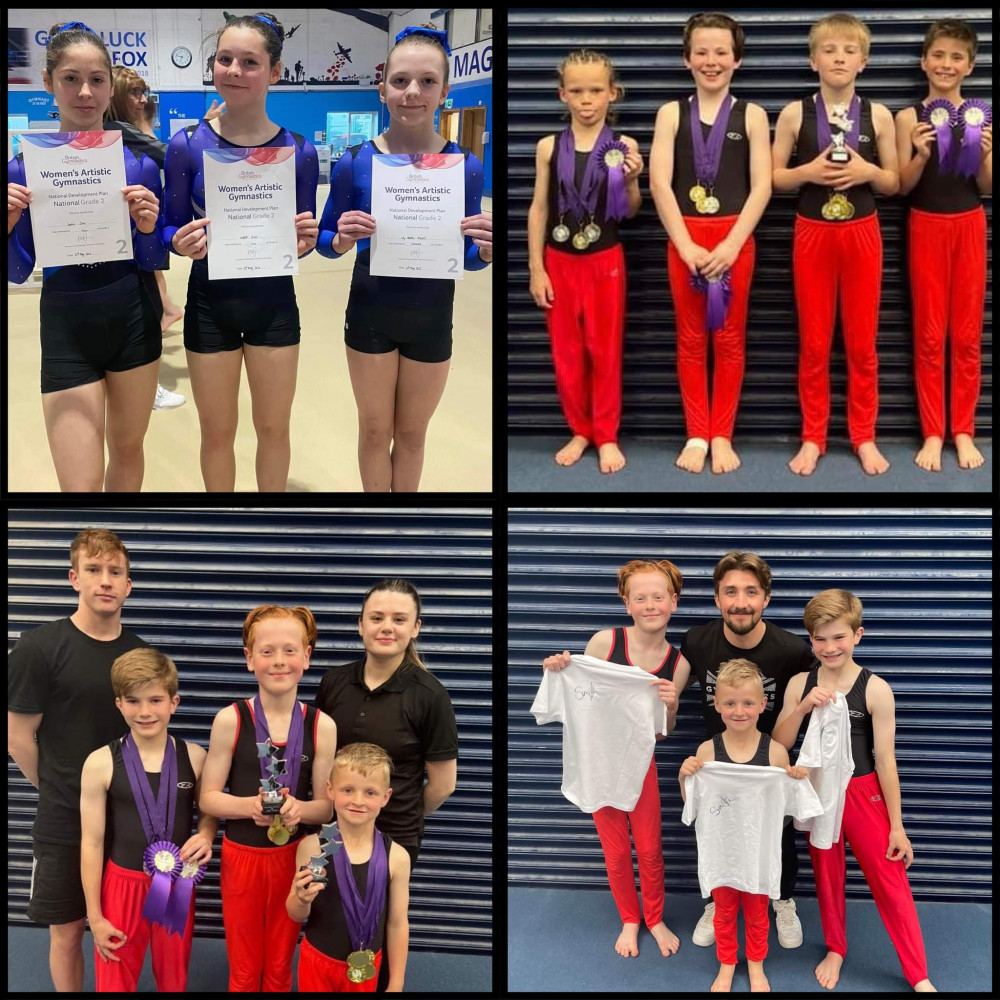 The men's artistic and women's artistic squads with olympian Sam Oldham (CNGC).
Crewe and Nantwich Gymnastics Club has had more success for gymnastics performances - now they're performing at the Queens Park Platinum Jubilee celebration event.
Over the past two weekends the Camm Street club's TeamGym men's artistic and women's artistic squads all attended competitions in their own disciplines.
The club's coaches told Nub News coaches they are 'so proud' of every gymnast for performing at their best and look forward to attending more competitions in the future.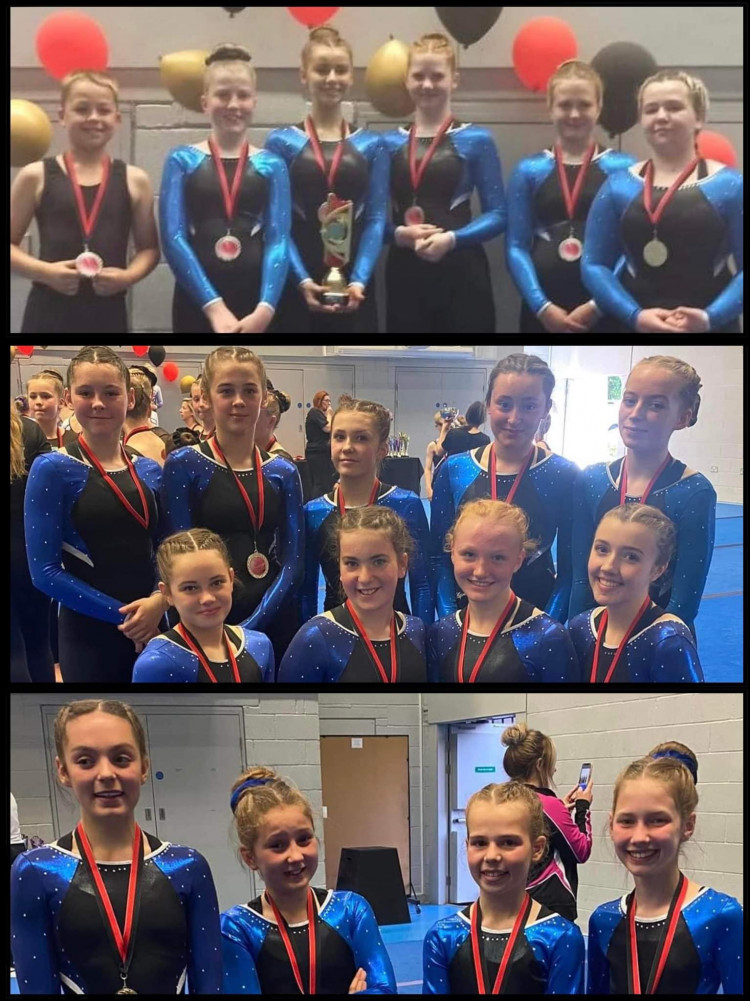 TeamGym Northern League Gymnasts (CNGC).
On Saturday (May 14) and Sunday (15 May), CNGC had a total of 17 gymnasts forming four teams to compete in the TeamGym League.
The level four junior mixed and the level five youth mixed teams both achieved second place.
The level five youth mixed team for gaining the highest trampette and vault score of the entire competition.
IN CASE YOU MISSED IT: Crewe gymnastics club is successful again - bringing home more awards to South Cheshire.
CNGC coach Mollie Thursfield told Nub News: "The gymnasts have coped very well with having quite a few competitions recently.
"They keep on performing to a high standard and making their coaches very proud."
Sunday May (15), also saw the boys from CNGC aged between seven to twelve - brought home an impressive medal and trophy haul.
The boys competed on floor, rings, vault, high bar and parallel bars.
A total of 40 medals and three trophies were awarded between them. Their coach Megan said "For most of the boys this was their first ever competition as well as their first competition since Covid.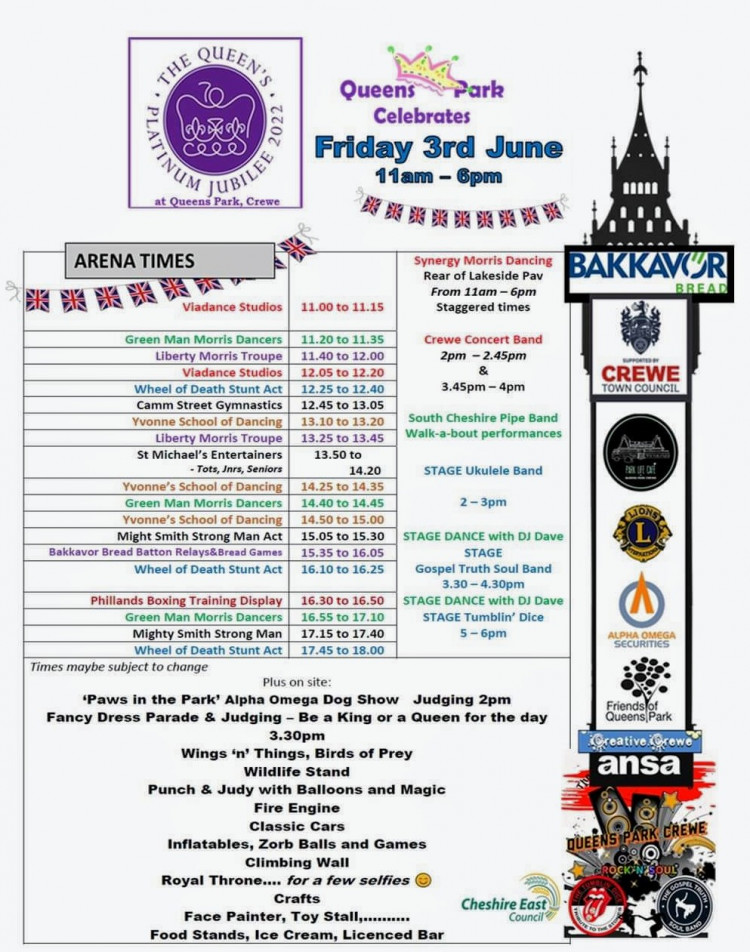 The Queens Park Platinum Jubilee celebration schedule - CNGC will be performing at 12:45pm (Queens Park).
"They performed amazingly and their medal haul speaks for how much effort these boys put into training."
On Sunday (May 22), CNGC had three girls from the national women's artistic squad Isabelle Slinn (15), Sophie Slinn (13), and Lily Maskill (13), all pass national grade two. Lily achieved a commendation for her performance.
The competition was a National standard competition against some of the best gymnasts in the North West.
Their coach Maddie Ashcroft said: "The girls have worked extremely hard for this competition and I'm extremely proud of all of them."
CNGC told Nub News it was 'very excited' to be joining in with the Platinum Jubilee celebrations at Queens Park on Friday (June 3).
The club will be performing from 12.45pm on the main field. They will be offering free taster sessions as well as an insight into the range of activities they have to offer at Camm Street.
CNGC told Nub News: "It's a great opportunity for the club to be involved in such a great day, be involved with the community and promote all our activities.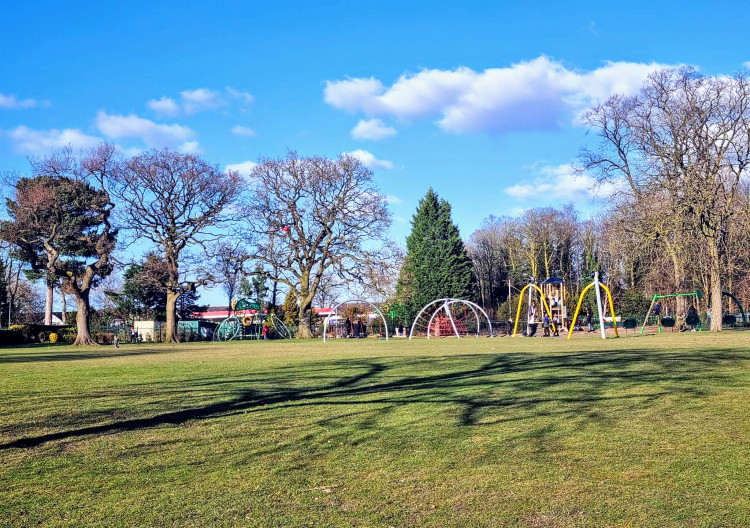 Crewe and Nantwich Gymnastics Club will be performing on Queens Park main field on Friday - June 3 (Ryan Parker).
"We are proud to be part of a fantastic community day at Queens Park and would like to thank them for letting us be part of a great celebration."
Read more about the Platinum Jubilee event here: Crewe gears up for huge Platinum Jubilee park event this week.
MORE NEWS: How is Crewe celebrating the Queen's Platinum Jubilee?
Free from clickbait, pop-up ads and unwanted surveys, Crewe Nub News is a quality online newspaper for our town.
Please consider following Crewe Nub News on Facebook or Twitter.