Bentley begins work on brand new Engineering and Launch Quality Centre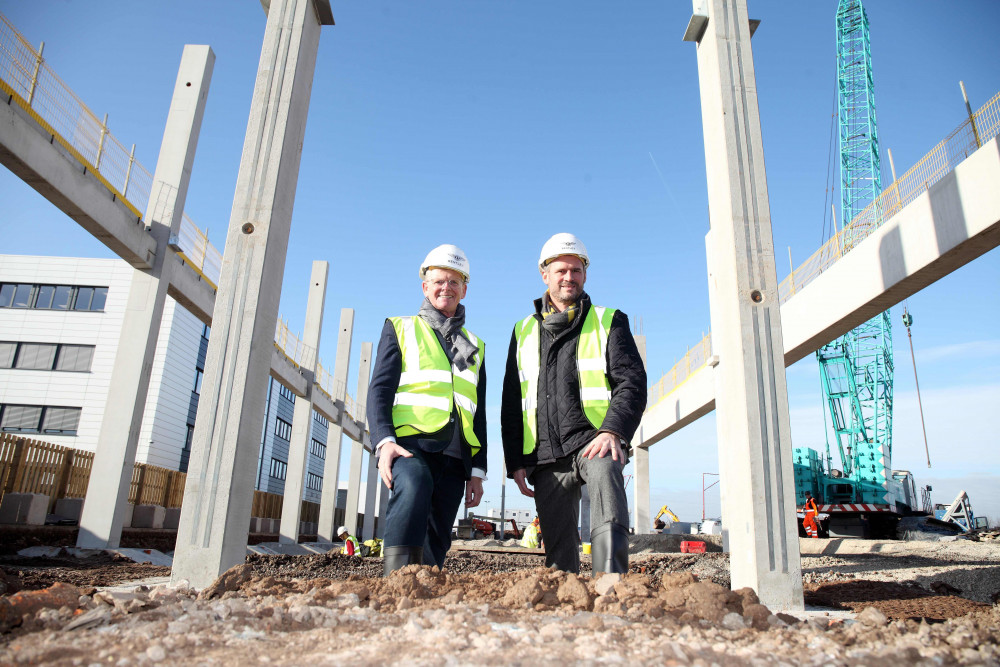 Peter Bosch, Member of the board for manufacturing (on right) and Dr. Matthias Rabe, member of the board for R&D (left) break ground on the new facility (image - Bentley)
Bentley has continued its drive to becoming the world's most sustainable luxury vehicle manufacturer with a ground-breaking ceremony for its new Launch Quality Centre and Engineering Technical Centre at its Crewe headquarters.
The new facility will be integral in the brands' preparations for the production of Battery Powered Electric Vehicles (BEV) production.
£35 million has been invested in the new centre which will house a new simulated BEV assembly line and software integration centre.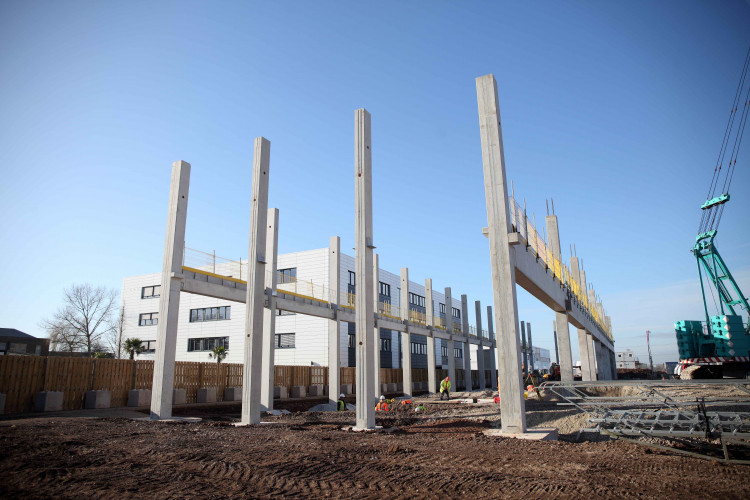 Work has already begun on the new centre (image - Bentley
It will be a key part of Bentley's Beyond100 strategy, which will see £2.5 billion invested over a ten-year period to transform its Crewe base into a 'Dream Factory' and completely change its product range to support the electrified future.
The investment is alongside the company's commitment to being carbon neutral by 2030.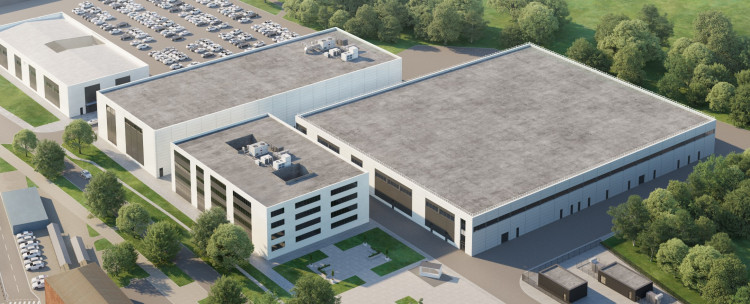 Artists impressions of how the new facility will look when completed (image - Bentley)
Peter Bosch, member of the board for manufacturing, commented: "Breaking ground on the new Launch Quality Centre and Engineering Technical Centre is another major milestone on our journey towards an electrified, carbon-neutral future.
"The automotive industry is in the middle of a digital revolution, with cars becoming true digital devices, and this presents a significant opportunity for Bentley as we aim for a benchmark position in next-generation high-value manufacturing that supports our evolving Dream Factory and re-emphasises our commitment to both our Beyond100 strategy and our long-term future at the site."
Bentley intends to employ 300 new recruits over the next few years to help it achieve its overall ambitions, all of which will be based at the Crewe headquarters.
Follow Cheshire Business Nub on Facebook, Twitter, and LinkedIn