Record year for luxury car manufacturer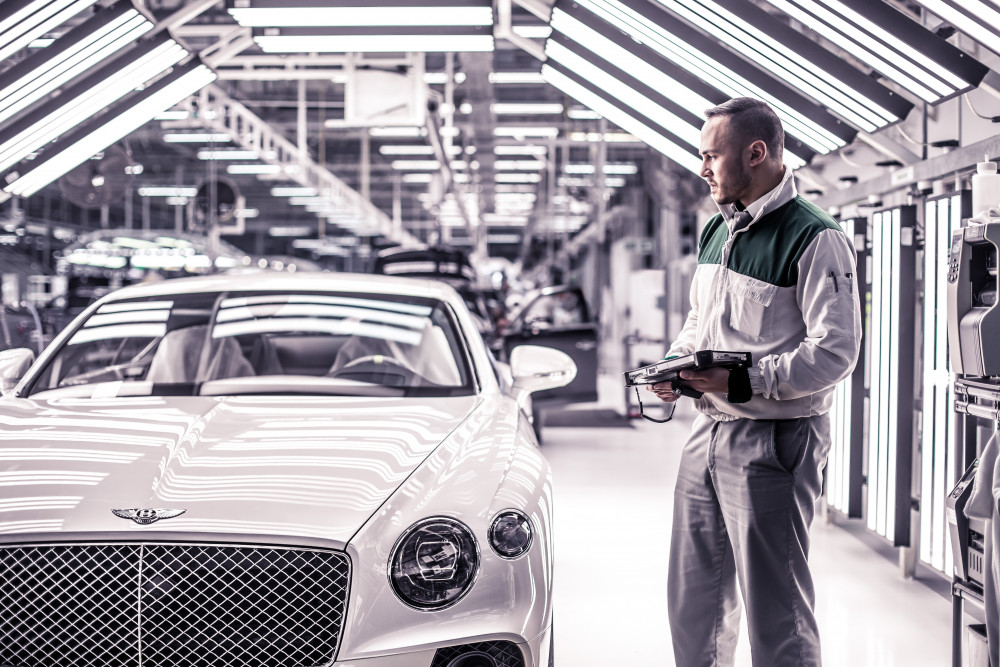 Profits were up by nearly a billion dollars (Image - Bentley)
Bentley, which has its headquarters in Crewe has revealed record financial profits for 2022, with operating profits up nearly $1 billion.
The company showed profits of $708 million which is a staggering 82% growth in profit.
Bentley also had record sales in 2022, delivering just over 15,000 new vehicles, the first year it has reached this milestone. Turnover was also up, reaching $3.38 billion, which was 19% over the same period.
Adrian Hallmark, chairman and CEO of Bentley Motors, commented:
"Since the low point of 2018, the whole team at Crewe has been working intensively to restructure the business model, in parallel with launching successive segment-leading new models and features. Last year marked a milestone in this journey.
"An almost €1 billion profit turnaround has been achieved since 2018 despite an unprecedented period of disruptions and crises including Brexit, Covid, Semiconductor supply, Ukraine and UK economic instability.
"We have built a sustainable financial basis for the long-term, a competitive cost structure and unique market positioning, resulting in a historically strong cash generative that is providing the funding for the most ambitious race to full BEV and carbon neutrality in the luxury sector. Our order bank and order intake rate so far in 2023 show strong potential to sustain our performance, although the business environment is becoming more volatile and risk factors are increasing."
Sales for the Continental GT and Convertible models accounted for nearly a third of all models sold, along with the luxury SUV, Benteyga which accounted for 42% of total sales.
The company has been embarking on the ambitious Beyond100 project which aims to electrify its entire model range and achieve carbon neutrality by 2030. Bentley recently announced that it would be investing $3 billion in the Crewe facility and employing 300 new roles.
Follow Cheshire Business Nub on Facebook, Twitter, and LinkedIn