Grassroots football: first win for new management team at Crewe FC plus all the local action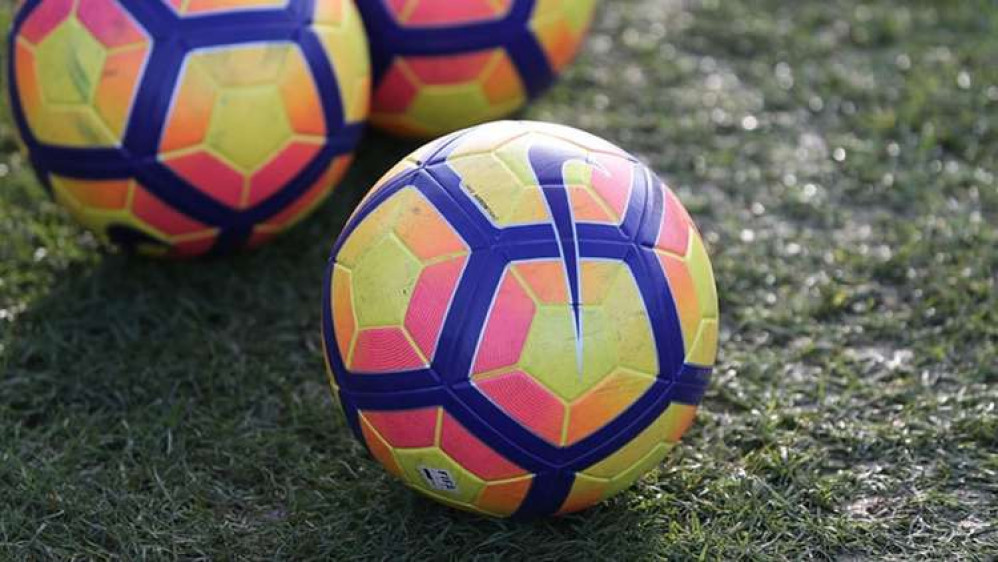 CREWE FC started life under new management with a win over Knutsford.
Jack Turner was appointed as the new boss of the Cheshire League side last Thursday with Adam Clayton acting as his assistant manager.
And a goal from Josh Lane was sufficient to secure victory (1-0) for the new managerial team at the Cumberland Arena.
It was Crewe FC's fourth success in the Cheshire League's Premier Division this season and moved them up two places in the table to 14th.
In the CREWE REGIONAL SUNDAY LEAGUE heavy rain put paid to several fixtures while Leighton FC had several players affected by Covid and Faddiley were again unable to field a team.
The Lions consolidated their place at the top of the Premier Division table with a 4-2 victory over NHB. Russell Schofield, Nick Raymond, Nathan Tickle and Jordan Prince scored for The Lions.
Tom Roberts and Lewis Clark replied for the Bunbury-based visitors.
Willaston White Star gained revenge for a recent defeat by Talbot by beating them 6-0. The Star only led 1-0 at half time through a Lukasz Synowicz goal but ran riot after that with Pawel Abramowicz claiming a hat-trick and Azharul Haque netting a brace.
In Division One, the C & N Utd game against Audlem was switched to Audlem where the League leaders won 3-2. Will Cork completed a hat-trick and Mark Green scored twice for C & N Utd.
With Sandbach Town not playing, Winsford move up to second place in the table after a 2-1 victory over JS Bailey. Jamie Dawson and Tom Stanton netted for the home team with Justin Manini scoring for JS Bailey.
Ruskin Park hosted Princes Feathers for the second time in two weeks, but went down to a 7-3 defeat after cancelling out a 3-0 defecit at one stage.
The scorers for Princes Feathers were Dean Richards (2), Joe Lanceley (2), Lewis Larkin, Habib Kanteh and an own goal.
Only one of the four scheduled Crewe FA Sunday Cup games was played. Cooper Buckley switched their match against Broadhurst FC from Barony Park to Winnington, and the Division One side had an excellent 2-1 win against Premier Division opponents.
Ash Edwards and Tristan Sword scored for Cooper Buckley with Euan Jamieson netting for Broadhurst FC.
On Saturday in the CREWE AND DISTRICT LEAGUE AFC Crewe were beaten by bottom club Mary Dendy 1982 for whom Billy Dobson and Dan Squire scored in a 2-0 win.
FC Bollington beat Crewe Town 5-1 while Sandbach Town went down to a 2-1 loss at the hands of Mary Dendy. Scorers for Mary Dendy were Jack Bradshaw and Jamie Rice and for Sandbach Town Rob Hayward was on target.
In the CREWE AND DISTRICT CUP Crewe Wanderers were no match for Alsager Town Reserves who eased to a 9-0 margin. In contrast, Sandbach Town Ramblers put up more of a fight against another higher league side in Nantwich Town Reserves with the Cheshire League outfit only managing a 3-1 margin of victory.
Results
Cheshire League Prem Division
Crewe FC 1, Knutsford 0
Crewe FA Sunday Cup
Betley P:P George & Dragon
Cheshire Cheese P:P Winnington SC
Cooper Buckley 2, Broadhurst FC 1
Faddiley P:P Raven Salvador
Crewe Regional Sunday League
Premier Division
The Lions 4, NHB FC 2
Willaston White Star 6, Talbot 0 Division One
C & N Utd 2, Audlem 3
Leighton FC P:P White Horse
Nantwich Pirates P:P Sandbach Town
Ruskin Park 3, Princes Feathers 7
Winsford Over 3 2, J S Bailey 1