All the results and tables from the grassroots Crewe football scene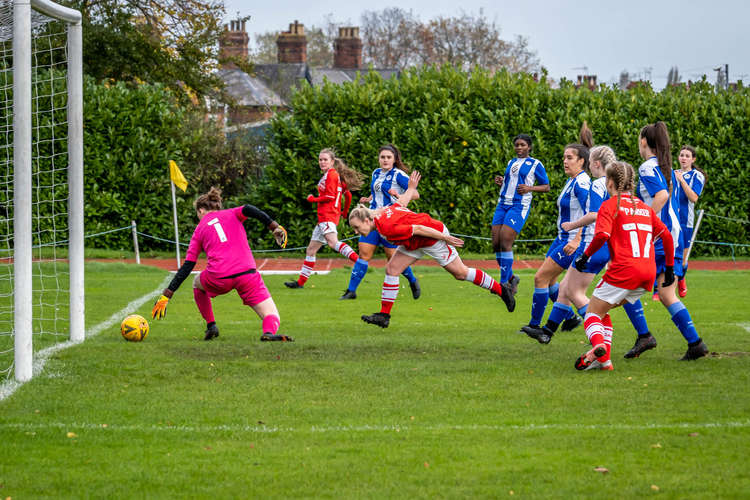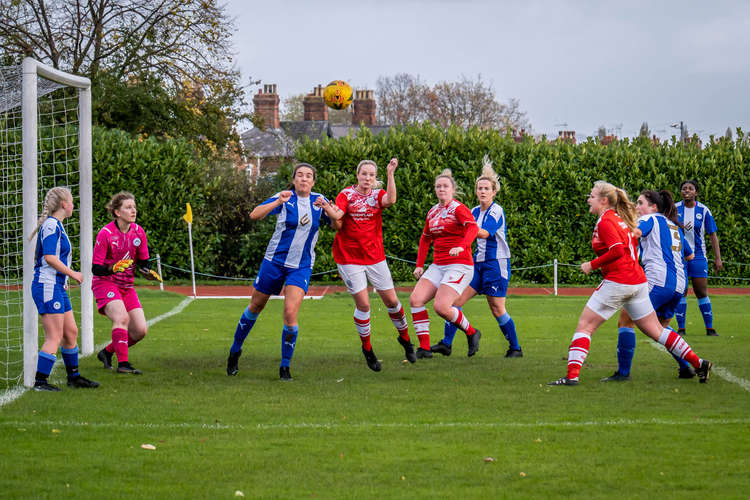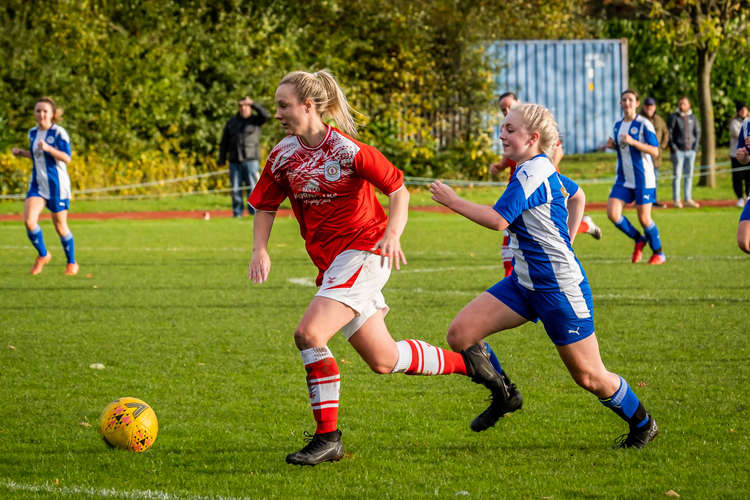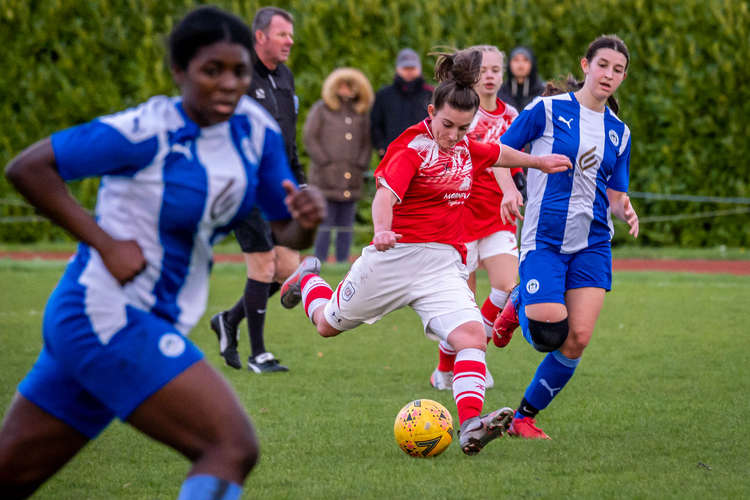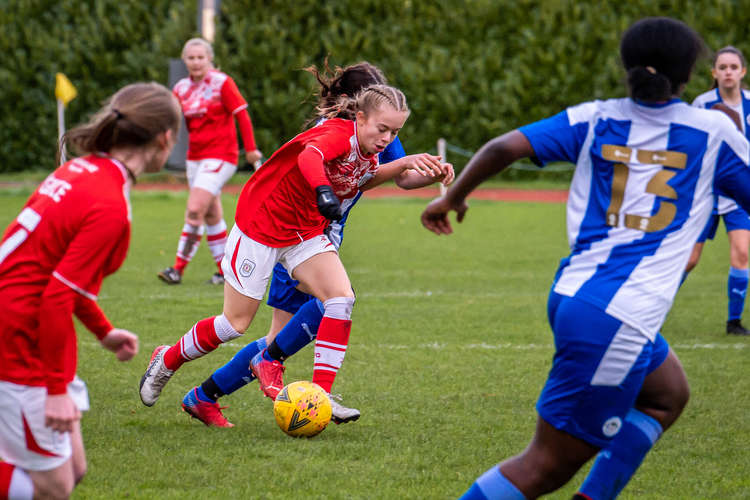 CREWE Athletic's sad exit from the Crewe Regional Sunday League and a massive win for Crewe Alex Ladies stood out among the local weekend grassroots scene.
The Regional League has been forced into a fixture revise after losing one of its long-standing members.
Crewe Athletic, formed back in 2005, had been struggling to field sides in recent months and despite citing a lack of commitment by some, posted a heartfelt message on social media as they bowed out.
"We've had some unbelievable teams, players, moments and most importantly we've got to know some unbelievable people through this club. People that will be friends forever," it stated
"What started as a family club when Shannon and Davina come together 16 years ago has become one of the most recognised clubs in the area for all the right reasons."
League officials have pencilled in new games in the Premier Division as ; Broadhurst FC v George & Dragon (Nov 14); George & Dragon v Faddiley, NHB FC v Broadhurst FC (Nov 21) as a result of Athletic's resignation.
The current Premier table is headed by Betley despite the border village side losing 2-0 at Winnington SC last Sunday.
Faddiley could only field 10 players and were hammered 9-1 by the Lions scorers for whom Deon Chesters and Caine Mellor both netted hat-tricks.
Talbot beat Cheshire Cheese 5-2 helped by Liam Whittaker's hat-trick.
In Division One the top two met with the leaders Audlem recording at 5-1 win over Winsford Over 3.
Sandbach Town kept up the pressure with a 2-0 victory at C & N UTD with goals from Jay Street and Anthony Fidzewicz.
Princes Feathers won 3-2 at Leighton FC, while White Horse hit back with two goals in the last 10 minutes to earn a point in a high-scoring game with JS Bailey.
Local sides fared poorly in the Cheshire FA Sunday Cup. Willaston White Star lost 4-2 at The Bridge Inn Runcorn; Nantwich Pirates were dumped out by Queens, Bredbury (0-6); George & Dragon lost on penalties to Rock Ferry Social; and Cooper Buckley conceded a late goal to lose 2-1 to Bromborough Rake.
In the CREWE AND DISTRICT LEAGUE Sandbach Curshaws made it six wins from seven as they thrashed Crewe Wanderers 5-2 with Thomas Dignum hitting a hat-trick and Gary Cardno and Daryl Wood also on the scoresheet.
Second-placed Sandbach Town Ramblers beat Mary Dendy 1982 by a 2-0 margin.
AFC Crewe claimed their first win of the season by beating Sandbach Town 4-3 with goals from Tobias Dickson, Danny Williams, Russell Schofield and Jonny Parkes. Nick Hyde (2) and Joe Purslow scored for Sandbach.
Crewe Town had Ryan Tomkinson to thank for the 2-0 win with a strike in each half against Mary Dendy.
CREWE FC exited the Cheshire County FA Amateur Cup after a third round home loss (1-3) at the hands of Macclesfield FC's reserve side.
CREWE ALEX LADIES had their shooting boots on as they claimed a 9-0 win over Wigan at the Cumberland Arena on Sunday, a result which left them in third place in the Women's North West Premier League table.
Amanda Fallon and Beth Grice scored two apiece in a dominant first-half display from the Alex ladies. Megan Parker and Jess Sheridan added the others as Crewe led 6-0 at the interval.
Then sub Emila Edwards scored her first competitive goals for Crewe after the break, striking twice before Loren Cooper rounded off the rout.
Results
Cheshire FA Sunday Cup
The Bridge 4, Willaston White Star 2
Cooper Buckley 1, Bromborough Rake 2
George & Dragon 0, Rock Ferry Social 0 (won on pens)
Nantwich Pirates 0, Queens Bredbury 6
Crewe Regional
Premier Division
Cheshire Cheese 2, Talbot 5
NHB FC P:P Broadhurst FC
Faddiley 1, The Lions 9
Winnington SC 2, Betley 0
Division One
C & N Utd 0, Sandbach Town 2
JS Bailey 4, White Horse 4
Leighton FC 2, Princes Feathers 3
Winsford Over 3 1, Audlem 5
Crewe and District
AFC Crewe 4, Sandbach Town 3
Crewe Town 2, Mary Dendy 0
Mary Dendy 1982, 0 Sandbach Town Ramblers 2
Sandbach Curshaws 5, Crewe Wanderers 2
Cheshire County FA Amateur Cup
Crewe FC 1, Macclesfield FC Reserves 3
Cheshire Reserve League Division Two
Winnington Avenue 94 Reserves 6, Crewe FC Reserves 0
Women's North West Premier League
Crewe Alex Ladies 9, Wigan Ladies 0
Fixtures for Sat/Sun November 13/14
Staffs FA TB Williamson Cup
Coach & Horses v Betley
Crewe Regional Sunday League
Premier Division
Broadhurst FC v George & Dragon
Cheshire Cheese v Winnington SC
Faddiley v Willaston WS
NHB FC v Raven Salvador
Talbot v The Lions
Division One
Audlem v Nantwich Pirates
C & N Utd v Leighton FC
JS Bailey v Cooper Buckley
White Horse v Ruskin Park
Winsford Over 3 v Sandbach Town Crewe and District
AJ Cooke Trophy
Mary Dendy 1982 v Bollington
League
Crewe Town v AFC Crewe
Crewe Wanderers v Sandbach Town Ramblers
Sandbach Curshaws v Mary Dendy Cheshire League
Greenalls Padgate v Crewe FC P:P
Tables
Crewe Regional Premier Division BETLEY FC 7 5 1 1 19 5 16 14
BROADHURST FC 8 3 2 3 22 16 11 6
WINNINGTON SC 6 3 2 1 18 15 11 3
THE LIONS 5 3 0 2 19 7 9 12
TALBOT 6 2 2 2 23 23 8 0
NHB FC 5 2 1 2 9 9 7 0
GEORGE & DRAGON 2 2 0 0 17 4 6 13
WILLASTON WS 7 1 3 3 17 19 6 -2
FADDILEY 5 2 0 3 11 21 6 -10
CHESHIRE CHEESE 6 2 0 4 11 31 6 -20
RAVEN SALVADOR 6 1 1 4 10 24 4 -14 DIVISION ONE AUDLEM 7 6 1 0 31 9 19 22
SANDBACH TOWN 7 5 1 1 19 8 16 11
WINSFORD OVER 3 7 5 0 2 34 18 15 16
LEIGHTON FC 9 4 0 5 23 29 12 -6
PRINCES FEATHERS 9 3 2 4 19 27 11 -8
C & N UTD 8 3 1 4 13 15 10 -2
COOPER BUCKLEY 4 3 0 1 26 7 9 19
NANTWICH PIRATES 7 2 1 4 26 24 7 2
WHITE HORSE 7 2 1 4 17 29 7 -12
JS BAILEY 6 1 1 4 14 23 4 -9
RUSKIN PARK 7 1 0 6 9 36 3 -27 Crewe and District League 1 Sandbach Curshaws 7 6 1 0 35 19
2 Sandbach Town Ramblers 8 5 2 1 13 17
3 Crewe Town FC 7 5 1 1 10 16
4 FC Bollington 7 4 1 2 4 13
5 Sandbach Town 9 4 0 5 -1 12
6 Crewe Wanderers 8 2 2 4 -2 8
7 Mary Dendy 7 1 2 5 -7 5
8 AFC Crewe 7 1 1 5 -39 4
8 Mary Dendy 1982 8 0 2 6 -13 2