Weston couple rescue dog from Caribbean island with 'a little help' from Death in Paradise actor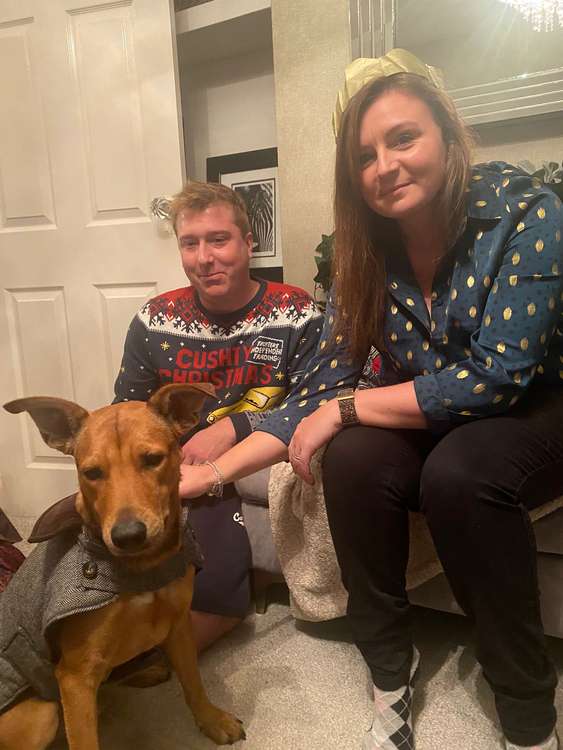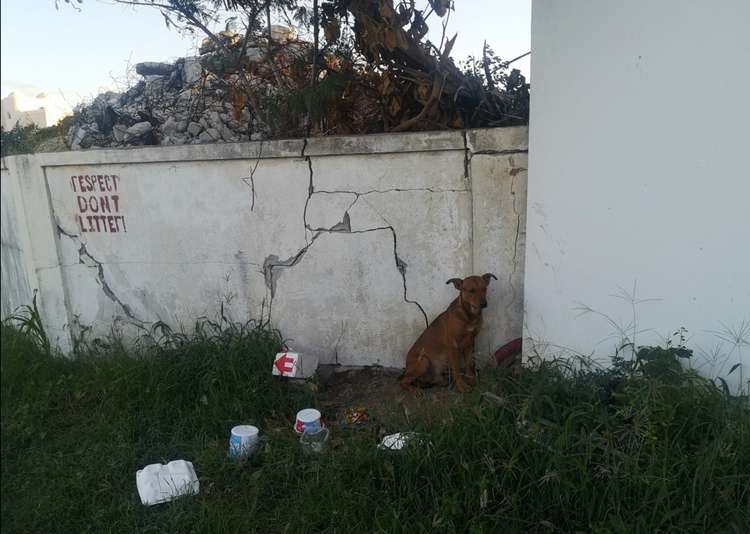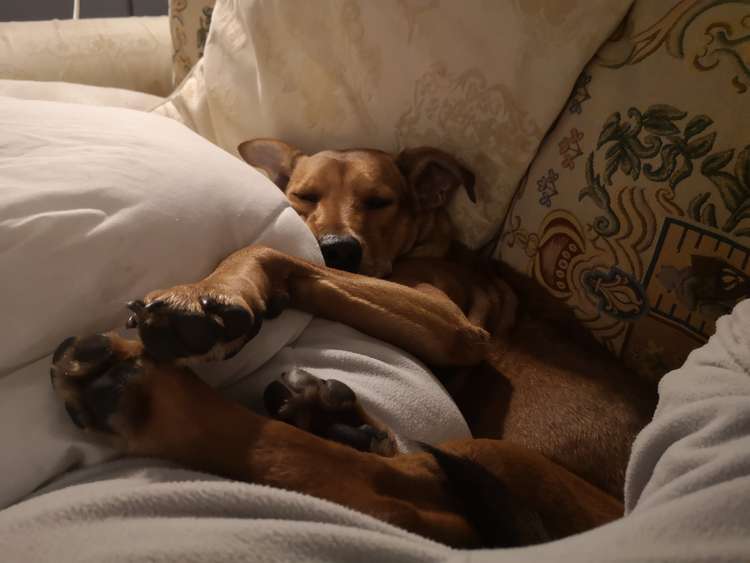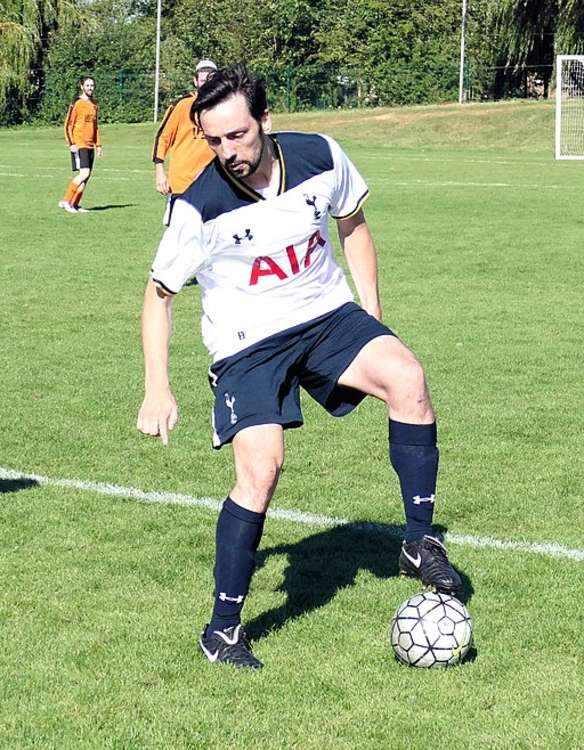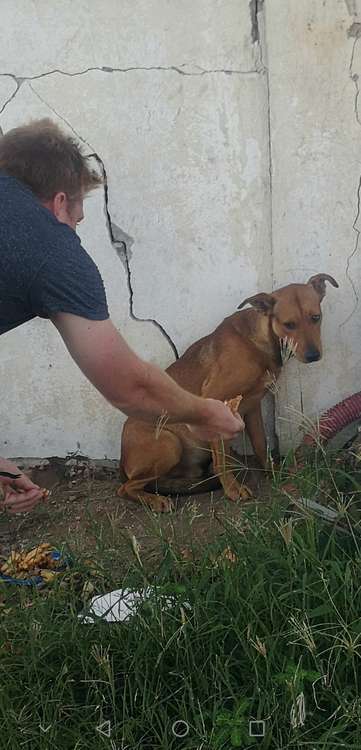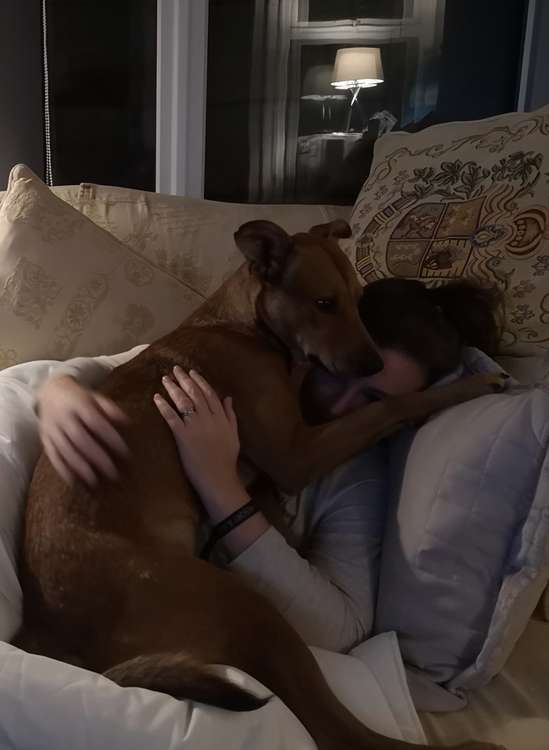 A COUPLE from Weston have given a home from home to a street dog from the Caribbean – with a little help from Death in Paradise actor Ralph Little.
Rachel and Rob Owen came across the retriever living next to an airport runway in St. Maarten during a holiday stay.
They were smitten with the animal and were desperate to bring it back to the UK.
After the dog vanished, a local animal charity came to the aid, but not before the actor had helped spread an appeal for help via social media. Morgan, as he was soon to be known, arrived in South Cheshire in time for Christmas after a near 4,300 mile journey, involving a flight to Paris and an accompanied drive to London, where he was met by Rachel ready for his new life. "Our flight home was cancelled and we had to move hotels for a couple of days," recalled Rachel of the day they came across the stray. "We found him abandoned by the side of a road near the airport. He was terrified, living right by the runway, it looked like he'd been there for at least a week and there was food and scraps littered around him." Help was at hand for the Owens from an unlikely quarter after they discovered a local dog sanctuary SXM Paws had received celebrity interest. During time out filming for the hit TV crime series in the region, Mr Little had rescued two stray dogs, but it was only with the help of the dog charity that he and his American partner, Lindsey Ferrentino, were able to negotiate red tape to take them to her Florida base. The actor, who plays DI Neville Parker in the series, set up a fundraiser in recognition of the work of the charity's volunteers. He said it was impossible for him and his partner to "turn a blind eye to the countless stray dogs on the island's streets". Back in Cheshire, Rachel posted about Morgan's plight on Facebook and the interest was sparked after Ms Ferrentino, shared it on. "We were trying to figure out how we could help then Ralph sharing my post led to hundreds of people messaging me offering to help," recalled Rachel. "He'd been booked on a flight from St.Maarten to Paris and the original plan was for us to go and pick him up. We didn't have a clue what to do but Ralph's partner was the one who got the word out. "She found a transport company to pick him up from Paris and he was driven to London where I met him." The Owens forked out over £1,000 for Morgan's transport from France, while the charity covered his flight as well as neutering and vet bills following the social media appeal. "He'd broken my heart. When we first found him he was quite thin and he wouldn't move from that spot [by the airport]," said Rachel. "That was when I first contacted the sanctuary to get help, but when we flew home it was heart-breaking. The charity told us he'd gone from the spot. "But a week later they messaged us to say that some people who had picked him up weren't allowed to keep pets at their apartment." That was enough for the Owens to step in and on December 23 Morgan - who is around two years old - was settling into his new home after his epic journey and beginning to make friends with the couple's two bull terriers. Rachel recalled: "Morgan broke my heart - he had the saddest eyes of any dog I have seen. "We spent the last two days of the Christmas holidays feeding him. "We called him Morgan because we were staying at the Morgan Resort in St. Maarten. He's very fast and he loves being with my other two dogs, he's fitted in absolutely with them. "He's so quiet and calm." Rachel is helping to publicise the charity fundraiser in recognition of the work SXM Paws does on the island tackling the problem of strays by providing medical assistance and helping to find them stable homes. Meanwhile, she and her partner are considering relocating their lives and businesses to the sunny island in the future. You can see Ralph Little's fundraising page
here.