Omicron pressures hit Crewe hospital with some operations cancelled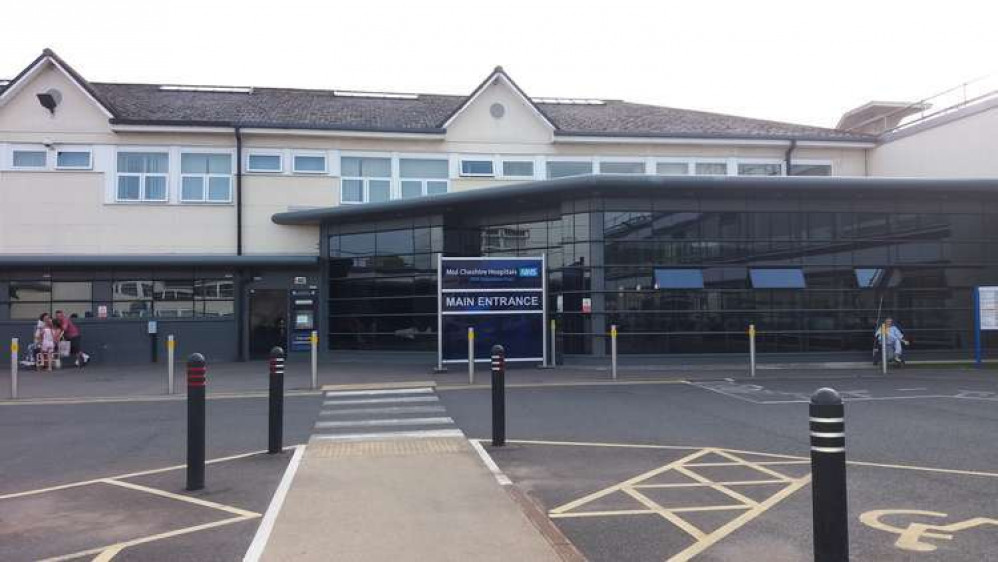 Some elective surgery has been cancelled at Leighton Hospital.
OPERATIONS have been cancelled at Leighton Hospital this week as Omicron pressures hit the Crewe medical complex.
Health chiefs say that a small number of elective procedures that were due to take place between January 17 and 21 (today) are having to be rearranged.
Although Covid case numbers are falling, the pressure on beds at the hospital has soared in recent weeks as admissions lag behind the surge in the variant seen at the end of last year.
Current government figures show there were 131 patients being treated for Covid by Mid Cheshire Hospitals on Tuesday (January 18).
The measures may mean delays for those waiting for surgery that require a hospital stay.
A spokesperson for Mid Cheshire Hospitals NHS Foundation Trust said: "As is the case across the country, we are exceptionally busy right now and we are working closely with partners to make sure all patients receive the care they need and that the sickest patients are prioritised.
"This includes those with Covid-19, who we continue to treat.
"The impact of the pandemic has been huge and while we have made great strides in tackling the backlog of elective care it has created, the pressures we have had to manage and continue to manage due to the Omicron variant have led a small number of procedures being postponed.
"To help keep up with demand, we have opened additional beds, invested heavily in our workforce and are preparing to open a new and expanded Emergency Department."
Leighton has maintained separate Covid-19 areas throughout the pandemic to help limit the spread of infection.
And in line with national NHS guidance to protect patients and staff, visiting is currently restricted at Leighton and the trust's other sites, including the Victoria Infirmary in Northwich, to reduce the spread of infection.
These restrictions are regularly reviewed and there are exceptions to the visiting policy in place for maternity, paediatric and end of life services.
Visiting is also permitted when supporting someone with a mental health issue such as dementia, a learning disability or autism where not being present would cause the patient to be distressed.
Healthwatch Cheshire says it has been in contact with Mid Cheshire Hospitals, but has not yet received any comments about the issue from the public.
A spokesperson said: "We will continue to monitor the situation. If any members of the public would like to talk to us about their views and experiences regarding Leighton Hospital or any other health and care services in Cheshire, they can do so by visiting our online Feedback Centre at www.healthwatchcheshireeast.org.uk or by calling 0300 323 0006.
"We will ensure that any comments are then fed back anonymously to service providers and commissioners."
Mid Cheshire Hospitals says the public can help reduce pressures and support the NHS by choosing the most appropriate service for them, including by calling 111 or visiting 111.nhs.uk when the medical help sought is not an emergency.