Omicron cases almost double in week as areas of Crewe hit by low booster uptake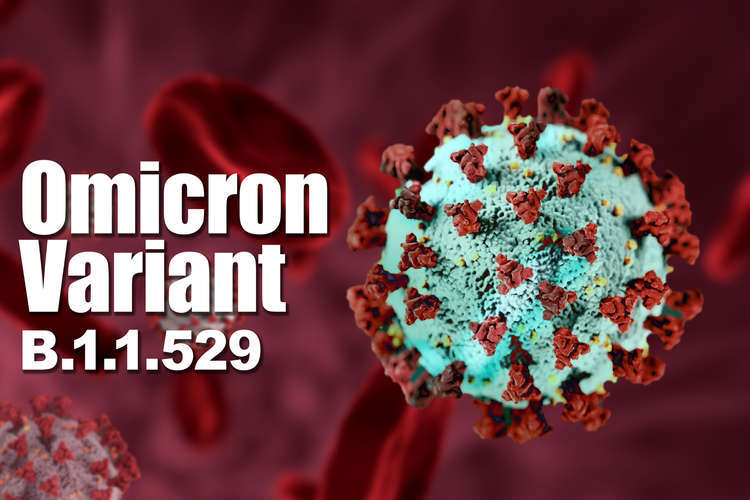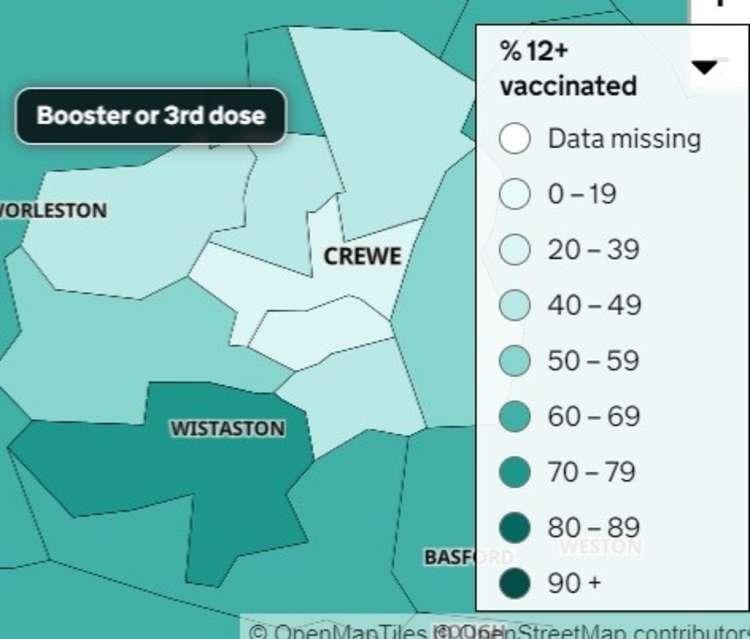 THE Omicron surge has seen unprecedented levels of Covid infections recorded in Cheshire East while areas of Crewe are lagging behind in the uptake of booster jabs.
Yesterday (Wednesday), 1,264 people tested positive for coronavirus in the borough, taking the total for the last seven days up to 6,291, an increase of 92.7 per cent over the previous week.
It is an almost doubling of recorded cases in a week, attributed as nationally - where figures jumped to a record 183,037 yesterday - to the highly infectious variant, which health officials say now makes up 90 per cent of all cases in England.
Unlike Wales and Scotland, where a raft of tougher restrictions were put in place before Christmas, such as limits on outdoor gatherings and the closing of nightclubs, England is still under the Plan B measures PM Boris Johnson unveiled three weeks ago, mainly wearing face masks in public settings, working from home and Covid passes.
Meanwhile, Cheshire East case rates soared to 1,377.4 (per 100,000 people) in the seven days to Christmas Eve, which is higher than the national rate of 1,238.6.
During the peak of infections last January the rolling infection rate was more than half what it is currently.
Willaston and Shavington is the worst affected area in Crewe with a rate of 1,404 per 100,000 population (103 cases).
Other areas with high Covid rates are:
Leighton 1,392.2 (87 cases)
Wistaston Green 1,388.9 (84 cases)
Gresty Road 1,128.3 (81 cases)
The drive to get booster jabs has seen health chiefs
set up several walk-in centres
across the borough, although the nearest to Crewe have been held at Nantwich Civic Hall and Middlewich. As of December 28 (Tuesday), 60.7 per cent of the population had received their booster jabs. But some parts of Crewe are seeing the lowest uptake of boosters in Cheshire, such as the Crewe Mill Street and College area where less than a third (30.7 per cent) of the population have been jabbed a third time,
according to government statistics.
More than 60 per cent of people living in the Crewe town and Victoria and Gresty Road areas have yet to get a booster. Meanwhile, the number of people being treated for Covid by Mid Cheshire Hospitals/Leighton Hospital on December 21 was 26, with four patients needing mechanical ventilation