No comment 'just yet' from Crewe MP over Downing Street parties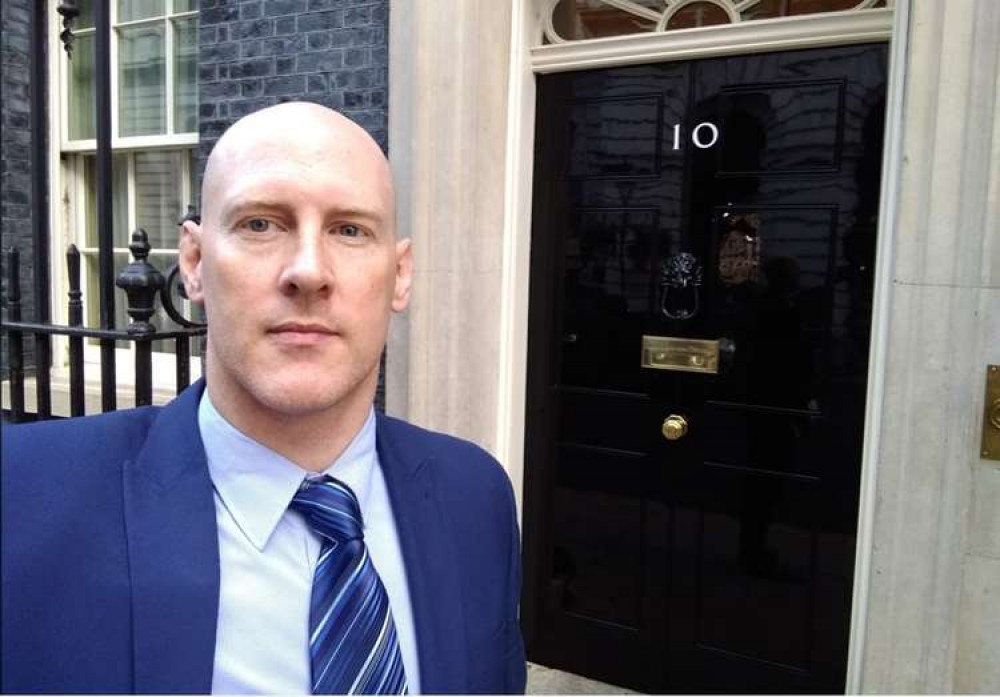 Crewe and Nantwich MP Kieran Mullan.
CREWE and Nantwich MP Kieran Mullan will not be commenting on government gatherings said to have broken Covid-19 rules.
The storm, dubbed "Partygate", has seen five fellow Conservative MPs call for Prime Minister Boris Johnson to resign, the latest being Ashby MP Andrew Bridgen.
Around 30 letters of no confidence have been submitted to Sir Graham Brady, the chairman of the 1922 Committee of backbench Tory MPs. If more than 15 per cent of the party's MPs send letters the Conservative Party has to call a leadership election.
Kieran Mullan's constituency office says that for the time being the MP will not be making a comment on the issues, but said he plans to do so in the future.
The PM faces particular criticism after it emerged he attended a Downing Street party on May 20, 2020 during the first lockdown.
He has apologised in the House of Commons and said he "joined staff for 25 minutes to thank them for their hard work", believing "implicitly" that it was a work event.
Mr Johnson is also facing pressure from grassroots Conservatives, with the Tory association in Sutton Coldfield urging him to resign.
Crewe and Nantwich Labour Party has issued a statement calling for Mr Mullan to speak up on the matter.
It stated: "We are aware of accounts from Crewe and Nantwich residents who were not able to attend the funerals of loved ones when they were limited to 10 people only, who were unable to share precious moments with new-born babies in their family; who worked 12 hour shifts in full PPE, caring for those who were dying of Covid; and who were not able to visit loved ones in care homes
"Now we know that while people in Crewe and Nantwich were making these sacrifices, Boris Johnson was hosting parties in Downing Street which clearly breached the guidance that applied to everyone else.
"Kieran Mullan has been silent on this since it came to light before Christmas, but in the light of the revelation that the PM attended a party during the first lockdown, we feel he owes it to his constituents to make his position clear on this matter."
Cheshire East Council's Labour leader, Cllr Sam Corcoran, is calling for Cheshire East's Tory group to join him in condemning "disgusting behaviour" and demand a full account of what happened.
Cllr Corcoran said: "Hundreds of people in Cheshire East died from Coronavirus in 2020. We now know that at the same time Boris Johnson, his wife and team enjoyed lockdown busting boozy parties at No 10.
"Countless more lost special moments; they missed funerals, weddings and crucial life events.
"Now it is clear that while we suffered, while we all made huge sacrifices to follow the rules, Boris Johnson and his team were drinking and laughing away."