Call for Cheshire East Council to crack down on out-of-town drivers snatching taxi trade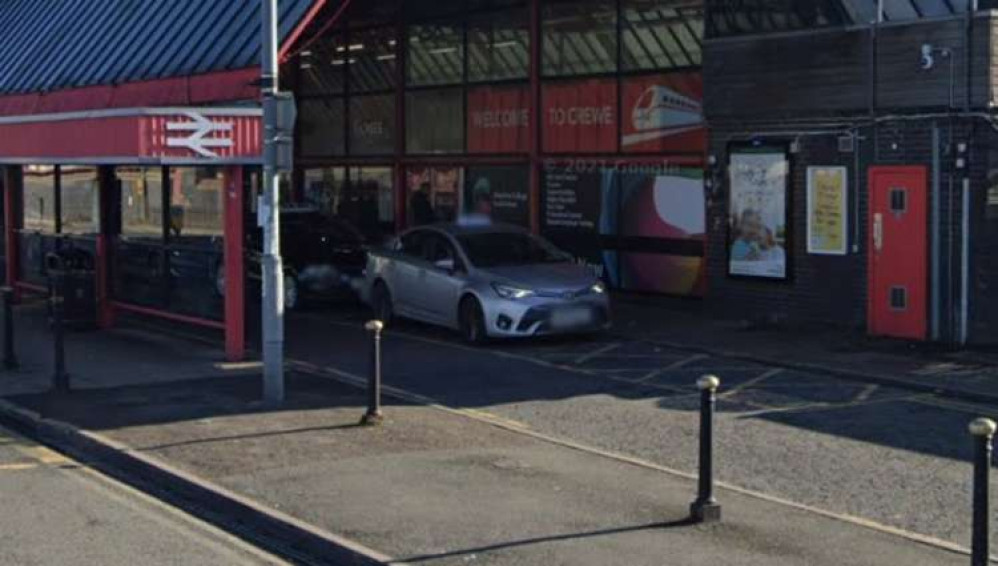 Taxi rank at Crewe Station.
CHESHIRE East Council has been asked to do more sting operations to catch out-of-town taxis taking trade from local drivers.
Some of them were taken to court before the pandemic for taking trade from taxis in Alderley Edge and Wilmslow.
Now Congleton Hackney Carriage drivers are asking the council for help in their town.
A statement read out to the council's licensing committee by an officer from Congleton councillor Rob Moreton said: "Could we get the relevant department within Cheshire East to do more regular licences spot checks as there is growing concern taxis are coming from out of town taking trade from local drivers?"
Cllr Moreton also said Congleton Hackney Carriage taxi drivers had only had one increase in the last 12 years on their standard meter charge – and that was six years ago.
"Could this be reviewed as a matter of urgency, as these taxi drivers struggle to make minimum wage on short journeys from the rank and back again," he said.
Licensing team leader Kim Evans said: "We do try and do sting operations and late night enforcement operations when we do have the capacity in the team to do it.
"They don't always show that offences are being committed, which is essentially what we're looking for. We're looking for taxis licensed by other councils coming into this area to ply for hire."
She added: "There were two operations we did in the north of the borough in the Macclesfield zone, but in the Alderley Edge and Wilmslow areas, and we had some success before the courts with those."
But she said it was perfectly normal for taxis from other areas to come into Cheshire East for pre-booked work.
"Then being able to prove that there is no pre-booking when records show there is a pre-booking, it obviously becomes quite a difficult point to prove and cases perhaps don't go forward on that basis," she said.
With regard to fare rises, Mrs Evans said the council had previously suggested increases but the trade had said they were too generous and objected, so they didn't go through.
"That related to both the Congleton and the Macclesfield zones, " said Mrs Evans "The Crewe zone didn't object to their fare increase so that one went through."
The licensing leader said a consultation process did finish just before Christmas and she hoped there would be some increases in tariffs presented to the licensing committee at a future meeting.