Swansway Score with Stadium Sponsorship of Nantwich Town FC
---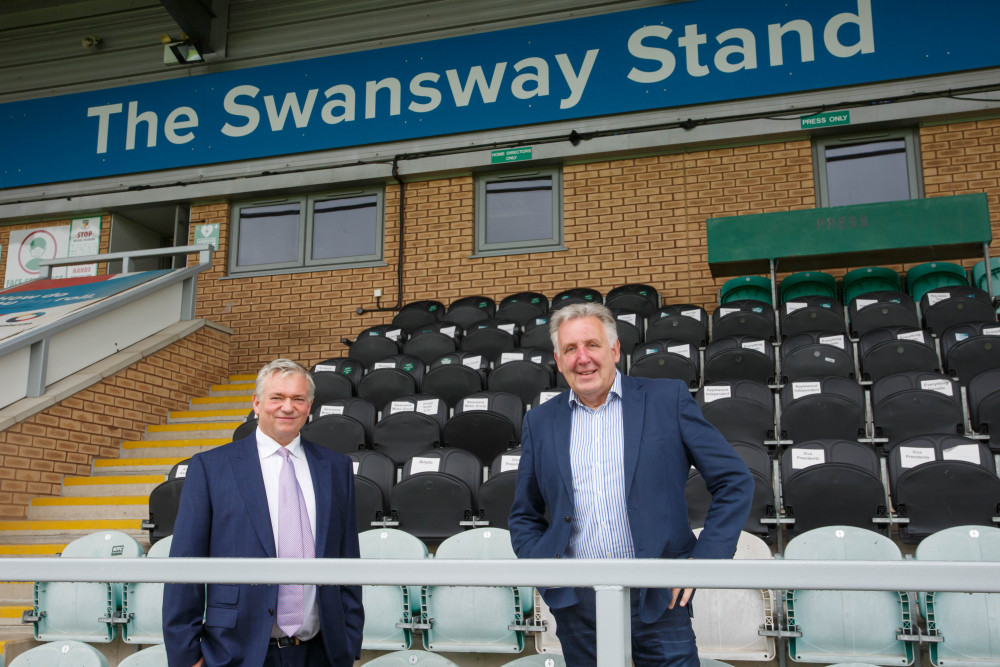 Nantwich Town FC and Swansway Motor Group are expanding their partnership to include the naming of the stadium (Swansway Motor Group).
Nantwich Town FC's home will be renamed the 'Swansway Stadium' next season - after the club finalised an extension to Swansway Motor Group's existing sponsorship deal.
Swansway Motor Groups's relationship with The Dabbers started in 2021 when the two parties signed a deal for Swansway to the sponsor the main stand - renamed the Swansway Stand - and the Disability Stand.
Since them, the relationship between the pair has blossomed, resulting in this new sponsorship deal.
The extension of the sponsorship deal is especially meaningful for Swansway Motor Group's Director David Smyth and his son George, who have been long-standing fans of Nantwich Town FC.
Swansway Motor Group is a major employer in Crewe and Nantwich operating six car dealerships, including Crewe Audi, Swansway Jaguar Crewe and Motor Match Crewe, alongside Accident Repair Centre and all of their head office functions in the area.
It's continued support for Nantwich Town FC - a club that is the epitome of community engagement as they house more than 40 football teams.
This ranges from their men's first team (Northern Premier League), women's first team (Cheshire Women's Premier League), to veterans team, walking football teams, visually impaired teams and large number of youth teams.
This is a testament to the group's ongoing commitment to invest in the local community.
Swansway Motor Group Director, David Smyth said: "It's always been important to us that we are active figures in the local community, doing what we can to give to the people of Crewe and Nantwich, who have offered us a great deal of support over the last 18 years.
"Nantwich Town FC has been part of the local community since 1884 and we are delighted to see our relationship with the club go from strength to strength.
"It is with great pleasure and pride that we are able to support an organisation that works hard to entertain and engage local people of all ages."
Nantwich Town FC Chairman, Jon Gold added: "We are delighted to extend our partnership with the Swansway Motor Group, to include the exclusive naming of the stadium.
"It's been a wonderful first year together with lots of joint initiatives benefiting both the club, its supporters and the Swansway Motor Group themselves.
"The support from them and all of our commercial partners is vita; to our continued development and success and it's also just as important to us, that the club can bring reciprocal value to their businesses as well."
"The new season is fast approaching and preparations are well underway for what promises to be another exciting period in 'Dabbers' history.
"We are looking forward to welcoming everybody back to the newly named 'Swansway Stadium' for the first pre-season games in early July."
Nantwich Town host Crewe Alexandra in a pre-season friendly on July 2.