Crewe: are you up for the challenge? The Swansway Gingerbread Enterprise Challenge is back
---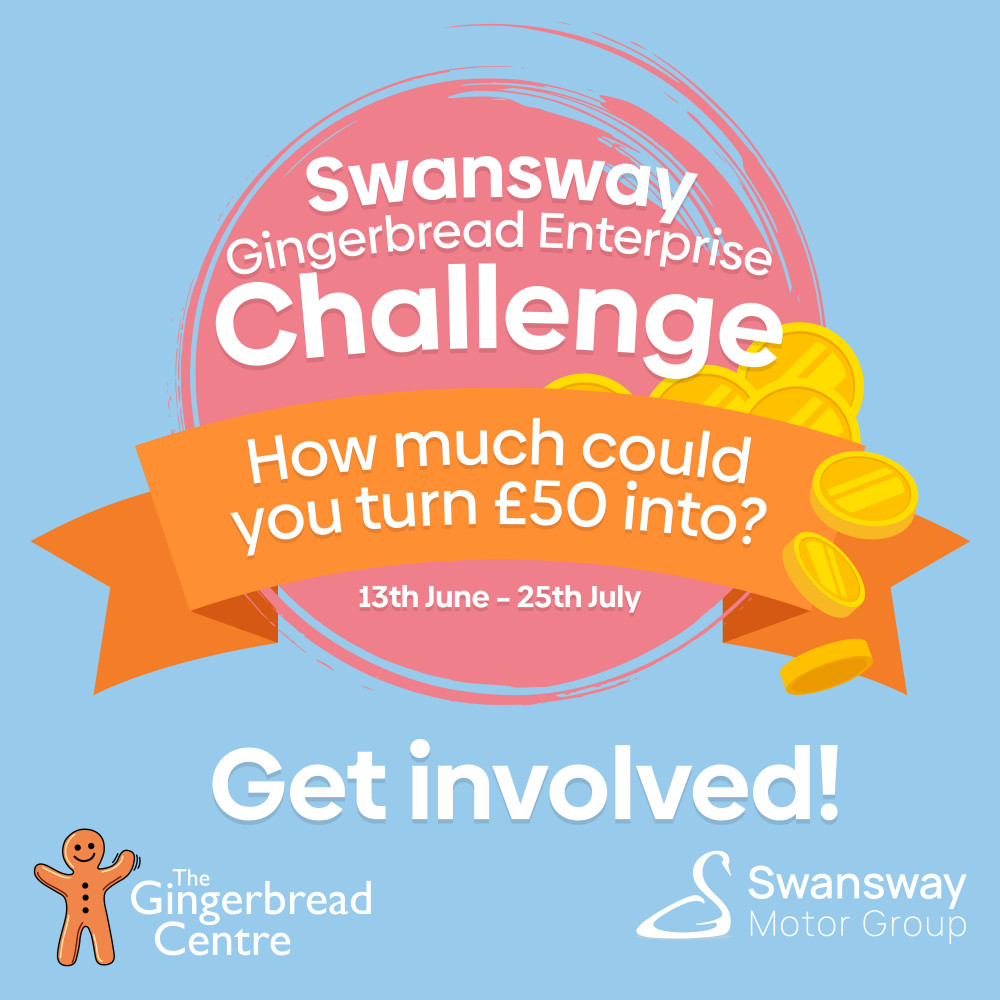 The Swansway Gingerbread Enterprise Challenge runs from June 13 to July 25 (Swansway Motor Group).
The Swansway Gingerbread Enterprise Challenge is back this summer.
The Gingerbread Centre in conjunction with Swansway Motor Group is once again challenging would be entrepreneurs out there to use their creative skills and imagination.
They are being challenged to turn £50 into as much money as possible by any means that is safe, legal and ethical in support of homeless families or those at risk of homelessness in Stoke-on-Trent and surrounding area.
Last year's event raised a fantastic £5081 for the charity, so a further challenge in 2022 is to sign up more teams and to smash last year's total.
Chris Belyavin, fundraiser at The Gingerbread Centre told Nub News: "In last year's challenge we saw some incredible imagination from teams including a car wash, workplace tuck shops, a ginger themed dessert and many more.
"Teams can comprise of up to six people and a company can enter more than one to create some internal competition. We are very grateful to Swansway Motor Group for their kind support of this exciting event again in 2022."
The Challenge will run from June 13 until July 25 and teams can use as much of the 6-week window as they want.
There will be prizes for the overall winner, and winners and runner ups in the large and small business categories. There will also be an award for innovation.
David Smyth, Director of Swansway Motor Group, said: "We are delighted to once again sponsor the Swansway Gingerbread Enterprise Challenge.
"Last year's event was a great success, and it's important to us that we support The Gingerbread Centre in the valuable work that they do in the local community,"
"We have always been grateful for the support we have received from the people of Stoke and Stafford in our various businesses over the years, and sponsoring this enterprise challenge is another way we can give back to the community."
For further information or to register a team contact: [email protected] or call: 01782 973491.
Let your imagination and creativity run riot and show you are up for the Challenge.