Crewe: train to become a teacher with Co-op Academies
---
By Ryan Parker
Posted: Monday, 28th March 2022 3:30 pm
---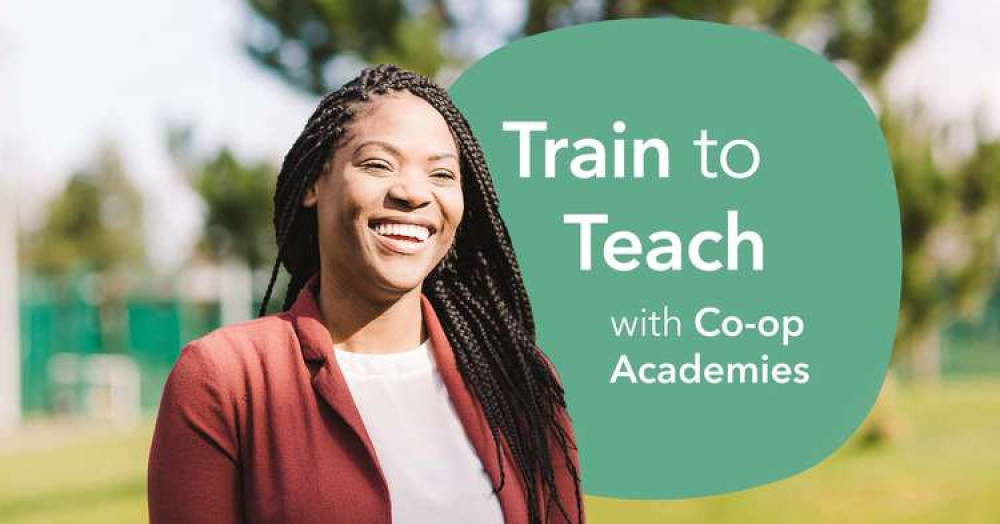 The closest Co-op Academy is in Tunstall. (Picture credit: The Co-op)
Chatter
Are you interested in training to become a qualified teacher?
Co-op Academies Trust is offering teacher training opportunities to applicants from the Crewe area.
Teacher training provider Bright Futures and Co-op Academies Trust are working together to offer primary and secondary Initial Teacher Training (ITT).
This is a school based teacher training programme led by highly qualified teaching professionals.
The hands-on approach means you become an Associate Teacher in a placement school from day one of your training.
The Co-op Academies Trust is a group of academies united by the values underpinning the Co-operative movement – self-help, self-responsibility, democracy, equality, equity and solidarity.
The academies are based across Staffordshire (including Stoke-on-Trent), Greater Manchester, Merseyside and West Yorkshire.
The closest Co-op Academy to Crewe is on Westport Road, Tunstall, Stoke-on-Trent.
You can apply for a September start now through the Department for Education (DfE).
To find out more or to apply click here.
The CEO of Co-op Academies Trust, Chris Tomlinson said: "Education is one of the founding principles of the Co-op.
"A good education can give young people a chance to fulfil their potential.
"We put people and communities first. We understand totally the commitment we have in training Co-op teachers who will lead our academies in the future.
"Our Career professional development programmes (CPD) across the Trust are innovative, good quality and delivered by excellent professionals.
"We provide a lifelong CPD commitment not just at the start of your career but also throughout.
"We understand that the first few years of training and developing the art of teaching is crucial, so provide the very best start to your professional career in education.†
Co-op Academy trainees benefit from focused, central and school-based training, working in Co-op Academies and partner schools for the duration of the programme.
Chris added: "Our Trust is a positive and vibrant educational environment to be a part of. Our colleagues really make a difference, working with pupils and transforming communities.
"If that sounds like something you would like to be a part of, then I encourage you to come and join our team."
The Co-op Academies Trust began in 2010 with two academies. Improving results and impressive Ofsted inspections mean that schools are requesting to join the Trust.
By 2018, the Trust had 12 academies. The Co-op Group welcomed this news with a £3.6 million investment into the academies programme.
There are now 27 Co-op Academies, with a further three scheduled to open this year, taking the total to 30.
Head of Early Career Framework with Initial Teacher Training, Andy Gibson, said: "At Co-op Academies Trust, we believe in changing the lives of young people through empowering teachers and young people to work together for a better education and a better community."
If you would like to apply to train to be a teacher or learn more about Co-op Academies Trust ITT, visit here.
In case you missed it: 'Crewe works has the asbestos legacy' - local asbestos expert moves on after three years.
[I] Free from clickbait, pop-up ads and unwanted surveys, Crewe Nub News is a quality online newspaper for our town.
Please consider following Crewe Nub News on Facebook or Twitter.