Live football and free bacon butties @ Albert's Corner
---
UNTIL Saturday 14th January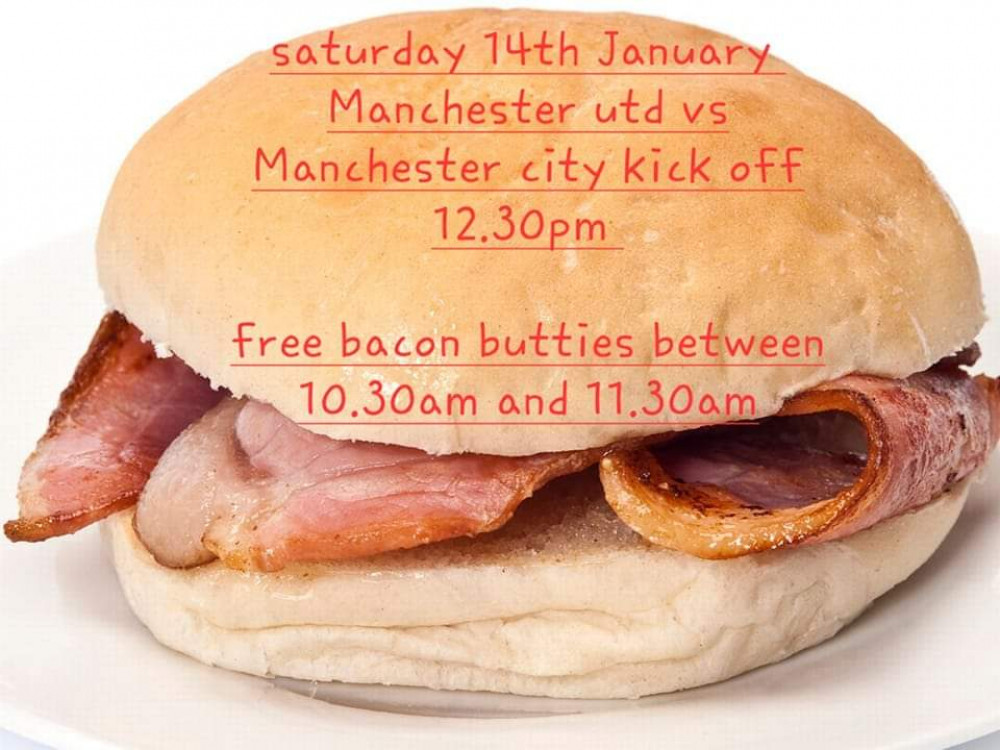 There is live football and free bacon butties to go with it at Albert's Corner on Saturday (January 14).
Manchester United vs Manchester City kicks off at 12:30pm but if you enter the pub between 10:30am and 11:30am you will be given a FREE bacon buttie.
Add your Crewe event for FREE here!
Nub It