Grassroots football: Roberts' hat-trick keeps The Lions roaring at top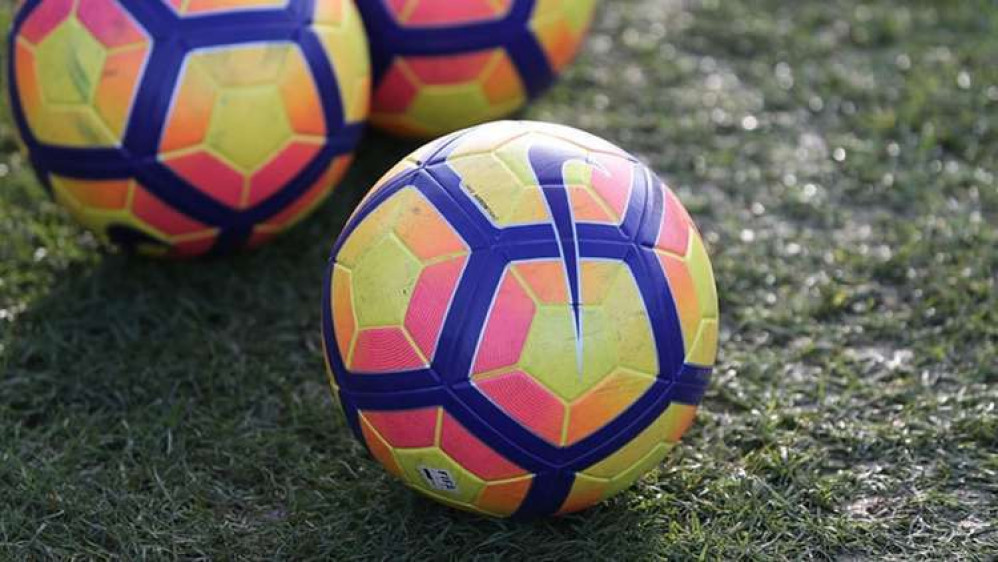 THE CREWE REGIONALL SUNDAY LEAGUE got back into swing after the recent bad weather and Covid call-offs with all games apart from one going ahead.
That gave the opportunity for The Lions to increase their lead at the top of the Premier Division with a 3-1 win at NHB thanks to a hat-trick from Danny Roberts
The home side's effort was an own goal.
Willaston White Star fought back from two down to beat Broadhurst FC 3-2.
Jordan Cobley and Kallum McDonough netted for the home side, with the Willaston goals coming from Dan Lomas, David Polanski and Lukasz Synowicz.
In Division One, Winsford Over and Sandbach Town netted eight goals between them, with Winsford Over winning 5-3.
Tom Stanton continued his scoring form by hitting a hat-trick, with Will Igoe netting twice. Jack Townsend scored twice and Lewis Barker once for the visitors.
Cooper Buckley beat C & N Utd 3-1 with Ashley Edwards netting twice and Jason McMullen also on target. Tom Heaton scored for the home side.
White Horse made it two wins out of two when a late flurry of goals gave them a 5-1 win over Princes Feathers. Tom Royle (2), George Botham (2) and Shaun Simcock netted for The Horse, with Ethan Stockall netting for the Winsford team.
Divsion One leaders Audlem took only four minutes to take the lead against Leighton FC, and eventually ran out 7-0 winners with goals from Nick Gregory (2), Seb Burrow, Ben Walker and Will Cork. Veterans Andrew Betteley and Paul Bowker also netted.
Two of the three remaining fixtures in the Crewe FA Sunday Cup were played. Cheshire Cheese have been in decent form of late, and they just shaded a close game against Winnington SC, with a 2-1 scoreline.
Ben Reddock netted both the Cheshire Cheese goals, with James Felton scoring for the visitors, who also missed a penalty kick.
Faddiley staged a remarkable comeback to win 4-3 against Raven Salvador after being 3-1 down down at one stage.
The home side scored just before and just after the interval to level things up, before Callum Hassall got the winner. The Faddiley goals came from Rich Ryan, who scored after a 45-yard run, Derice Richards plus an own goal.
Owen Porter scored twice for Raven with Robsan Osman getting the other.
Betley expected to be featuring in the one remaining Crewe FA Sunday Cup Game, but their quarter-final tie in the Staffs FA TB Williamson Cup took precedence, so they found themselves travelling to Blurton in The Potteries, where their opponents were Barber Life Blue.
Betley made a dream start with a goal after only 15 seconds and effectively had the game won by half time, when they led 3-1.
They added one further goal in the second half to record a 4-1 win. Danny Lavalette scored twice, with Chris Towers and Keiron Duckers also scoring.
In the CHESHIRE LEAGUE Crewe FC went down to a 3-1 defeat at Altrincham Reserves with sub Luke Gillan scoring for the Cumberland Arena men.
CREWE AND DISTRICT teams AFC Crewe and Sandbach Curshaws booked semi-final spots in the AJ Cooke Cup.
AFC Crewe eased to a 5-2 win over Crewe Town and now host Curshaws in the last-four tie after the Sandbach outfit beat Mary Dendy 1982 3-0 with goals from Ryan Simmons (2) and Gary Cardno.
In the league, Crewe Wanderers were beaten (1-3) at FC Bollington and Sandbach Town Ramblers secured a 1-0 win at Mary Dendy to move within two points of leaders Curshaws.
Michael Welch scored the only goal of the game.
Results
Cheshire League Premier Division
Altrincham Reserves 3, Crewe FC 1
Staffs FA T B Williamson Cup
Barber Life Blue 1, Betley 4
AJ Cooke Cup
AFC Crewe 5, Crewe Town 2
Sandbach Curshaws 3, Mary Dendy 1982 0 [.B]Crewe and District League[.B]
FC Bollington 3, Crewe Wanderers 1
Mary Dendy 0, Sandbach Town Ramblers 1
Crewe and District FA Sunday Challenge Cup
Betley P:P George & Dragon
Faddiley 4, Raven Salvador 3
Cheshire Cheese 2, Winnington SC 1
Crewe Regional
Premier Division
Broadhurst FC 2, Willaston White Star 3
NHB FC 1, The Lions 3 Division One
Audlem 7, Leighton 0
C & N Utd 1, Cooper Buckley 3
Nantwich Pirates P:P JS Bailey
White Horse 5, Princes Feathers 1
Winsford Over 3 5, Sandbach Town 3