David Artell versus Steve Davis: the two managers compared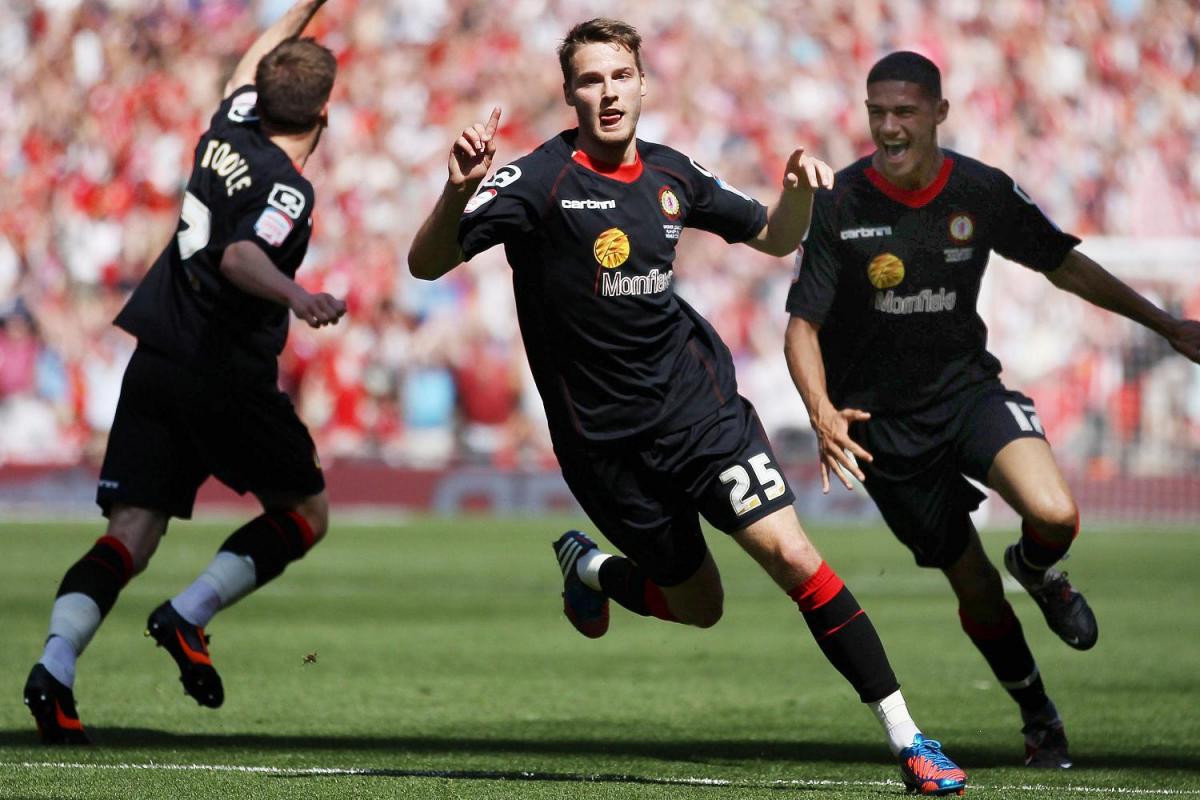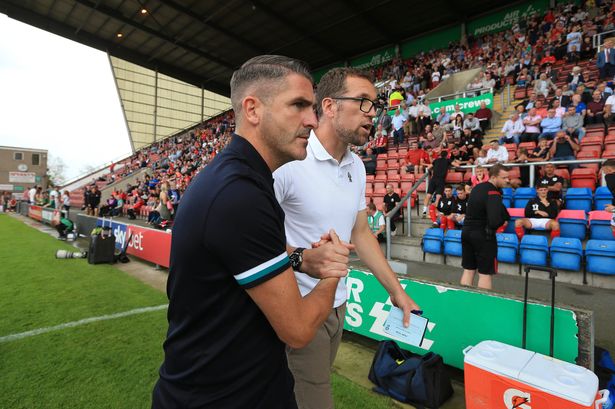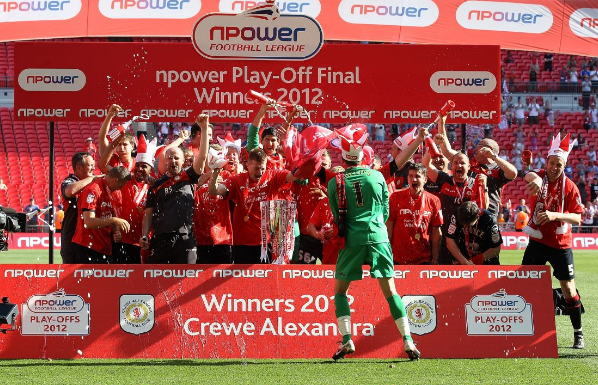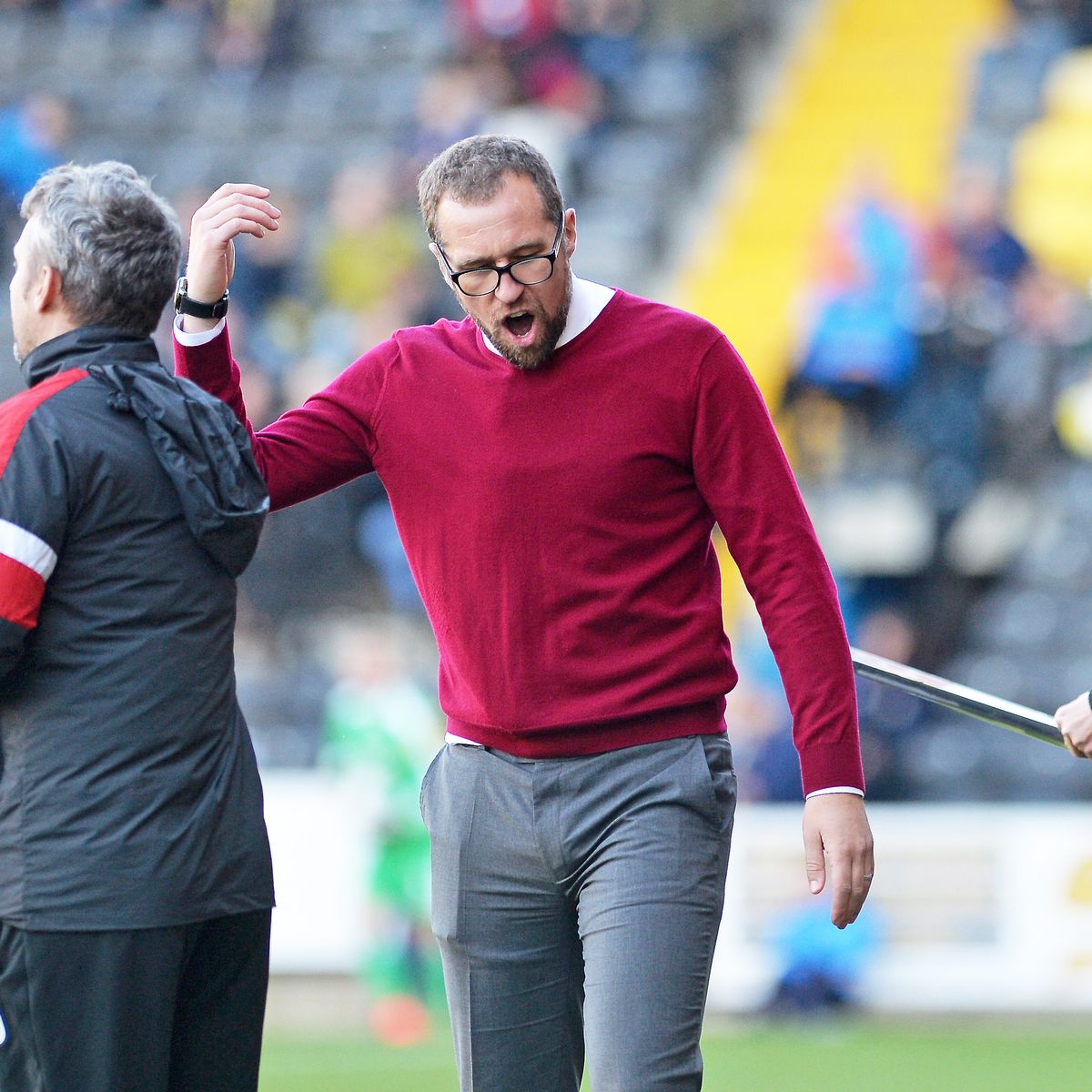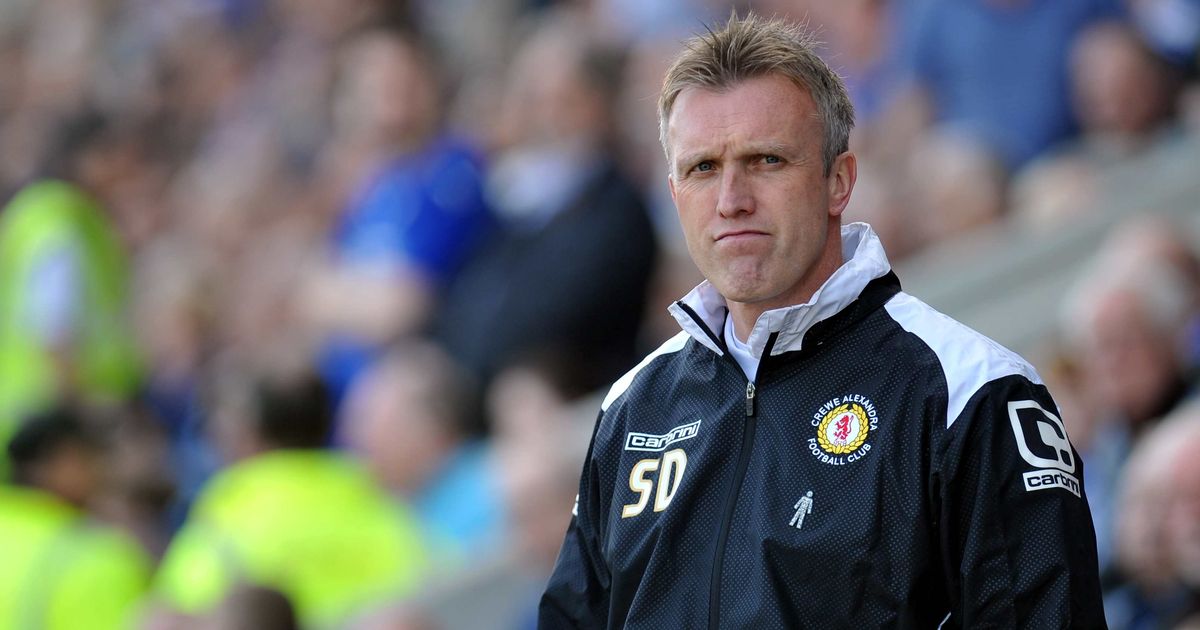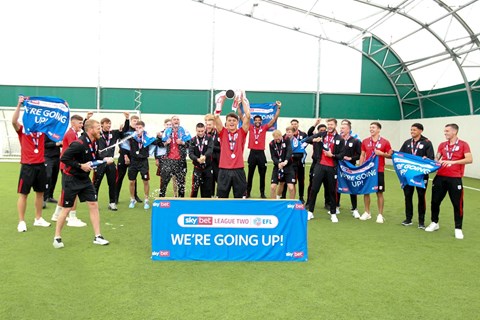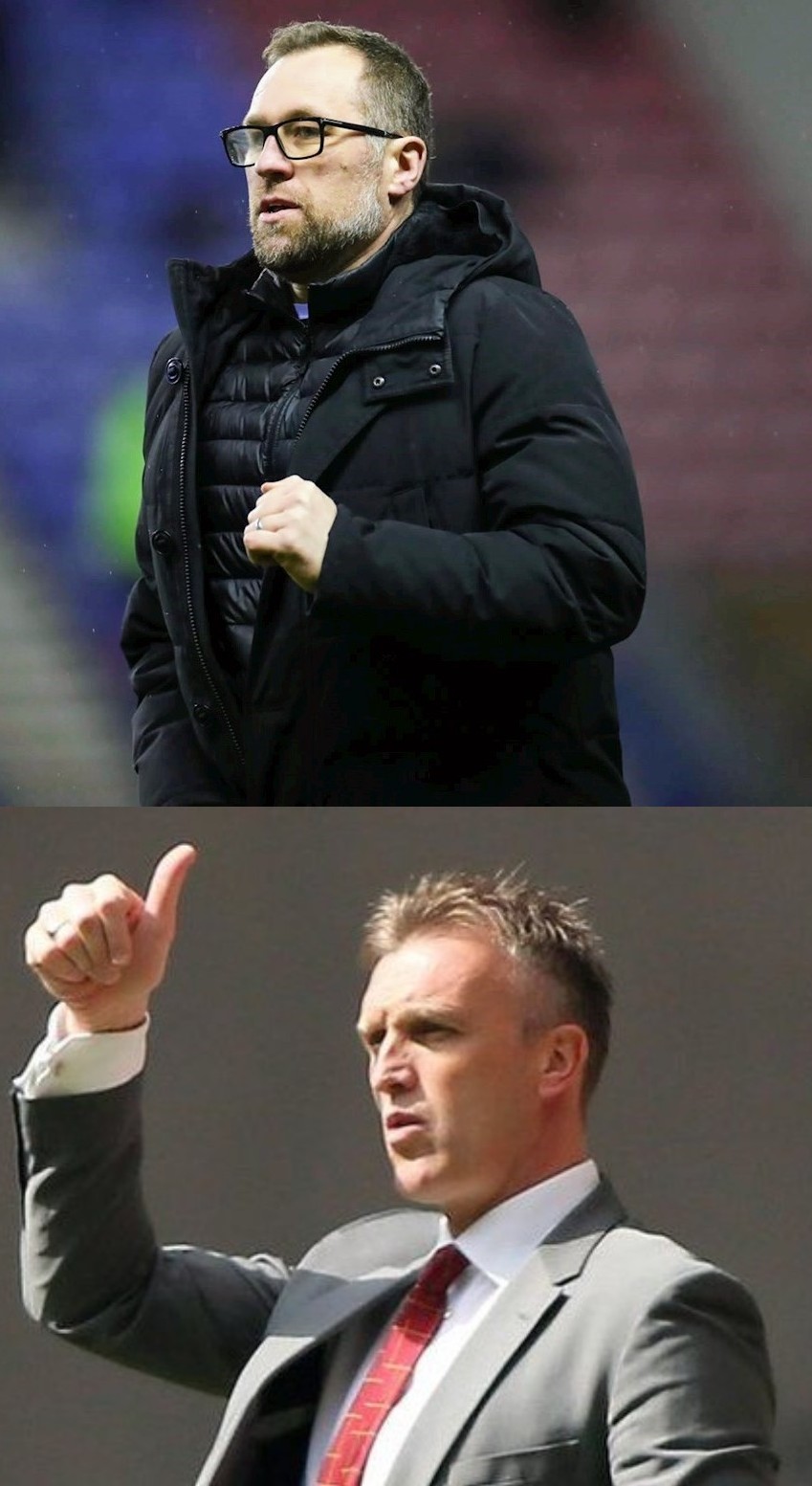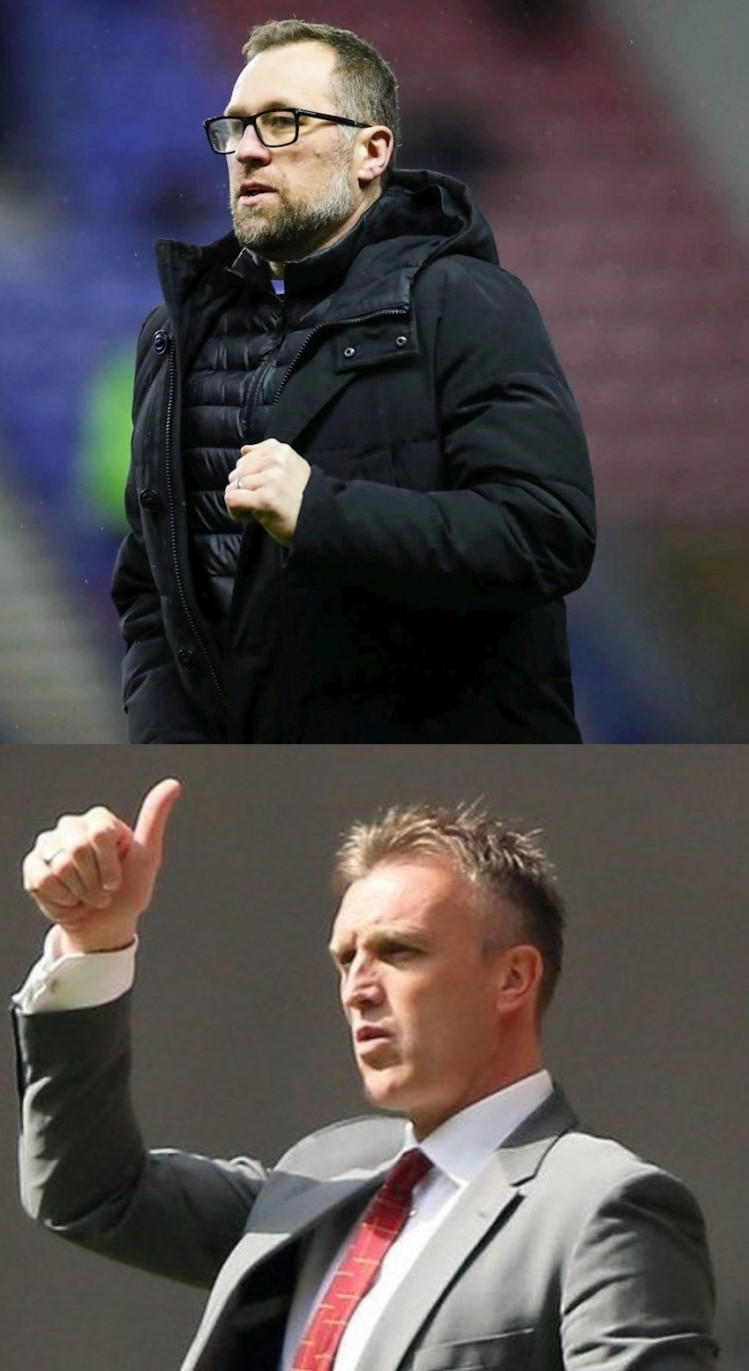 Comparison: ex-managers David Artell and Steve Davis (Crewe Alex).
David Artell was sacked as First Team Manager of Crewe Alexandra on April 11, following a terrible run of form and a relegation back down to League Two.
How does Artell compare with predecessor Steve Davis for results, talent sold and more?
Both Artell and Davis had good periods of success for Crewe - their tenures combined lasted over a decade.
Artell developed and sold the likes of Harry Pickering, Perry Ng and Charlie Kirk all for fees way below £1 million.
After a quick promotion, Davis sold the likes of Nick Powell (£3 million rising to £6 million), Ashley Westwood (£2 million) and Luke Murphy (£1 million) all within the first 18 months of his tenure.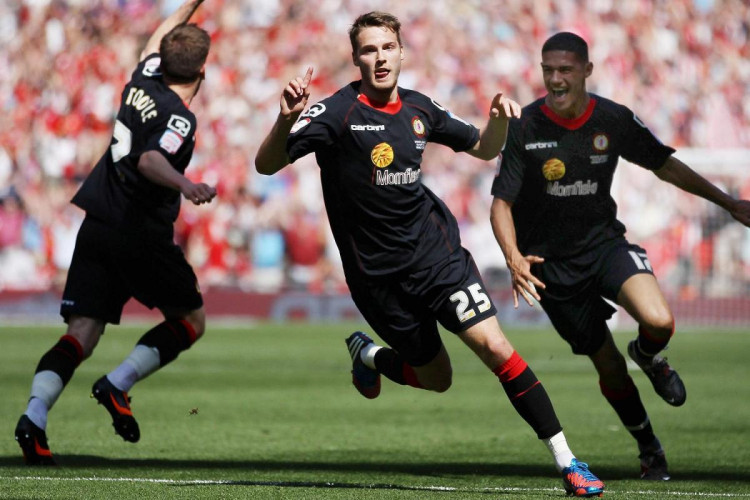 Nick Powell scored a rocket in his final match for Crewe that got the club promoted to League One in 2012 (Alex Morton).
Both managers in the end, had longer periods of poor results.
For Crewe, form appears to come in cycles. It heavily depends on the progress of academy graduates.
When the going is good for Crewe it's good. But when it's bad, it's not just bad, its DISASTER
Here are the stories of both managers:
The Beginning - David Artell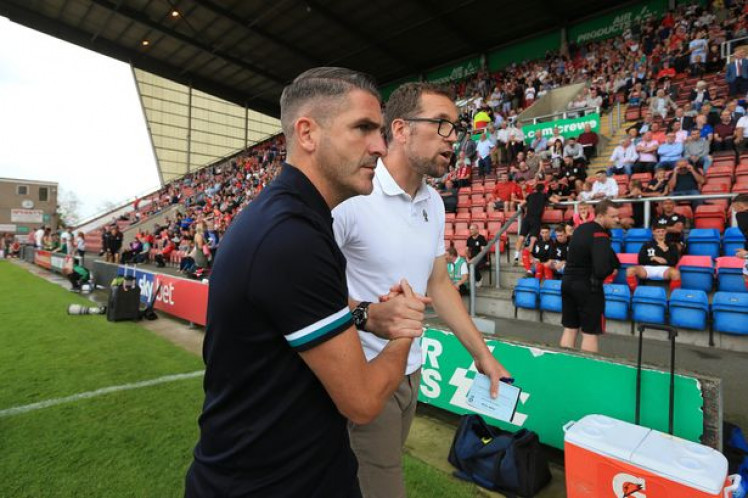 David Artell was appointed Crewe Alexandra manager in January 2017 over Ryan Lowe who had his Alex contract mutually terminated two weeks later to join Bury in a Player-Coach role (Dave Rowntree).
Artell took over the Alex on January 7th 2017. The club was placed at 18th in League Two, on a run of just six wins in the first 25 matches of the season.
The team seemed to be heading towards the relegation zone. Within the first four matches, Artell managed just one point. The former club captain was clear that the first few months of the job was all about steering to club to safety.
The Alex ended the season in 17th, one place higher than when Davis was sacked.
Artell managed 27pts from the remaining 21 of the season. Davis had managed 28pts from 25 games.
The Beginning - Steve Davis
Davis took over the Alex from Dario Gradi on November 10th 2011. The club was placed at 18th in League Two on a run of six wins from the first 18 matches of the season.
The team was looming closely to the relegation zone and with plenty of young talent within the ranks, it was deemed an unacceptable position to be in.
Davis had a positive impact on the team, remaining unbeaten in the first four matches. He managed 23pts from the first 13 matches, but something more spectacular was to come.
The former Crewe defender led Crewe on a 16-game unbeaten run that dragged the club into the last remaining play-off place.
This run was extended a further three matches when the Railwaymen got the better of Southend United over two legs. They then defeated Cheltenham Town 2-0 in the play-off final at Wembley, rising to League One in a remarkable turnaround.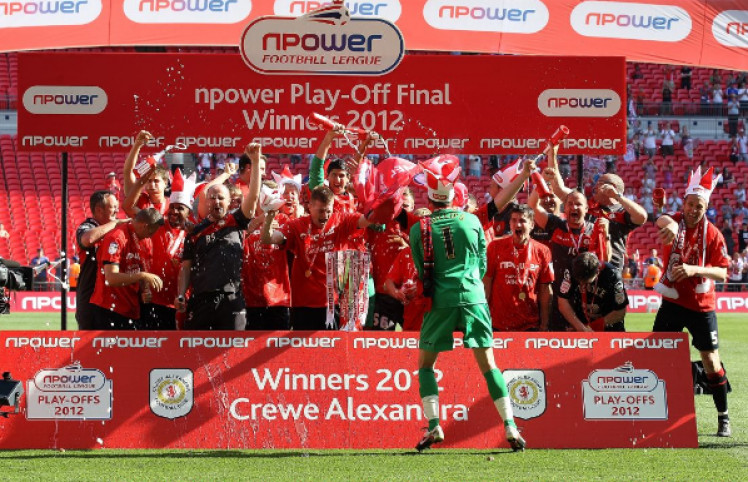 Steve Davis won Crewe promotion to League One in his first season as manager - 2012 (Joe Ridge).
The Middle - David Artell
The Rotherham-born former centre back, had a steady couple of full seasons at the club. Artell slowly improved the sides final league positions year-on-year, finishing 15th in 17-18 and 12th in 18-19.
The key turning point for Crewe was a 2-1 home victory against league leaders at the time, Lincoln City, on Boxing Day 2018.
Goals from Chris Porter and James Jones secured the victory in a new 4-3-3 system. Crewe were that dominant in the first half that Lincoln boss Danny Cowley made an early substitute.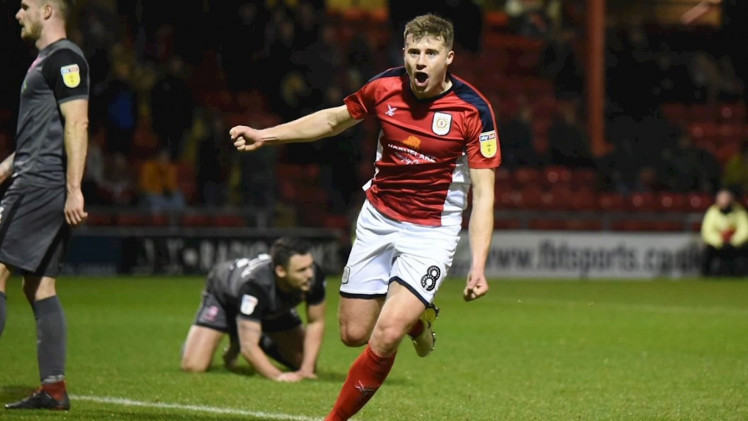 James Jones scored Crewe's second goal as they beat league leaders Lincoln City in a statement match - Boxing Day 2018 (Rob Wilson).
It was clear to see that there was an emergence of fresh talent at the club. Perry NG and Harry Pickering were developing nicely in the fullback positions, whilst Lowery, Wintle and Kirk were turning it on in midfield.
This all came together in the 19-20 season where Crewe fought hard for top spot of League Two with Swindon Town.
The Alex were in first position after a 3-1 home victory to Stevenage on March 7 2020, but then Covid struck the world.
Crewe and Swindon were equal on 69 points at the top of the table, with the Railwaymen in the lead with a better goal advantage of one.
Fourth tier clubs voted to officially end the season and adopt the points per game method to determine the finishing positions.
Swindon had one game in hand and won League Two on PPG with Crewe finishing second place.
The Middle - Steve Davis
The Birmingham-born former centre back, had a very successful first full season with the club. Davis finished Crewe's first year back at League One level in 13th place and with a Football League Trophy.
The permanent signings of Mathias Pogba (16 goals), Mark Ellis and Abdul Osman, alongside the loan signings of Chuks Aneke and Bradden Inman led Crewe to a brilliant campaign.
The following season, things started to go downhill for Davis and it was permanent.
The player of the season for 12-13 Luke Murphy, was sold to Leeds United in the summer of 2013 for a fee around £1 million.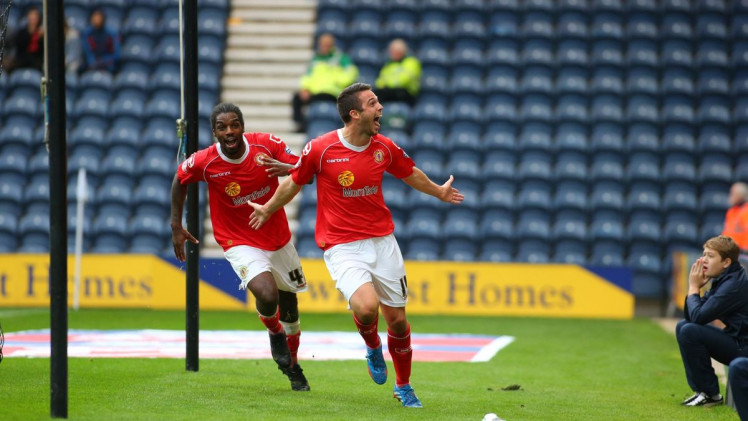 Steve Davis labelled Bradden Inman and Anthony Grant as a 'disruption' in 2013 (Peter Warburton).
A bust-up between Davis, Bradden Inman and summer signing Anthony Grant didn't help the situation, neither did pre-season unrest involving at least three players behind the scenes.
An alleged incident happened in Redruth, Cornwall on a pre-season training camp.
Between the 13-14 and 14-15 seasons, the Railwaymen shipped 155 goals and couldn't get far enough away from the relegation zone to comfort the supporters.
Crewe finished the 13-14 season in 19th place just four points from safety.
The year after they came even lower in 20th place and just one place and two points from relegation.
The side even lost the last game game of the season 0-1 at home to Bradford City. In the end the results went their way to survive.
The End - David Artell
Part One
Crewe's first season back in League One was an overall success. The development of Pickering, NG, Wintle, Lowery and Kirk was clear to see.
In the January of 2021 the academy players rise drew big attention from the Championship.
NG left for Cardiff City permanently and Pickering departed for Blackburn Rovers, but remained at Crewe on loan until the end of the season.
The biggest surprise was the rise of winger Owen Dale who finished the season on 11 league goals.
Dale also scooped the League One December Player of the Month award and won all four end of season awards for Crewe.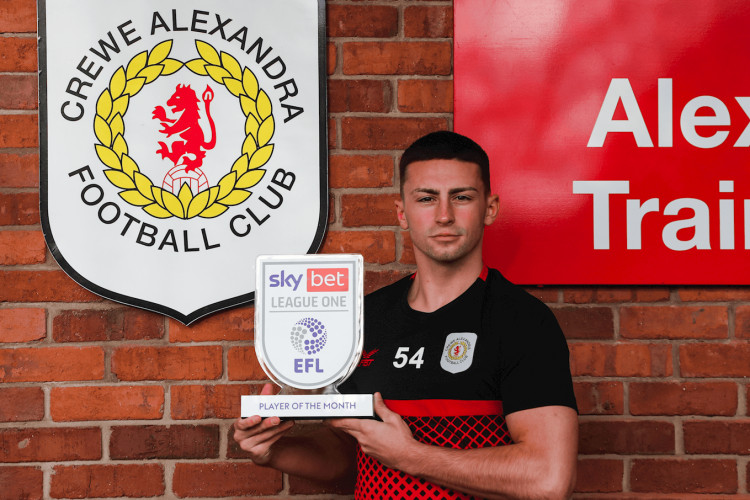 Owen Dale rose within Crewe's ranks fast - earning the League One Player of the Month award in December 2020. Dale and Crewe only lasted until the following summer (Crewe Alex).
The Alex ended the season in a highly respectable 12th place on 66 points, just eight off the play-offs.
Part Two
The start of the 21-22 season was a total disaster for the boss. Two summer signings, Tommie Hoban and Shaun MacDonald had both retired from the game by September.
Charlton Athletic agreed an undisclosed fee for key player Charlie Kirk on the eve of the new season.
The pre-season disappointments were not helping the team, managing just one point from the first five fixtures.
Owen Dale had a fallout behind the scenes and departed to Blackpool in a loan deal on deadline day.
Deadline day loan signing J'Neil Bennett seemed to pick Crewe up at first, netting in a 2-0 home victory against Burton Albion. This was Crewe's first league victory of the season, but they couldn't build on it.
The Railwaymen then went on a 10 match winless run in the league, next beating Gillingham 2-0 in late November.
Four wins from eight games in to the new year gave fans and players belief that they could beat the drop.
A 2-1 home victory over Charlton Athletic left Crewe four points off safety and with performances improving, there was hope.
This turned out to not be the case.
Between this result on January 12 and Crewe's relegation on April 9, the side managed just four points from 17 games.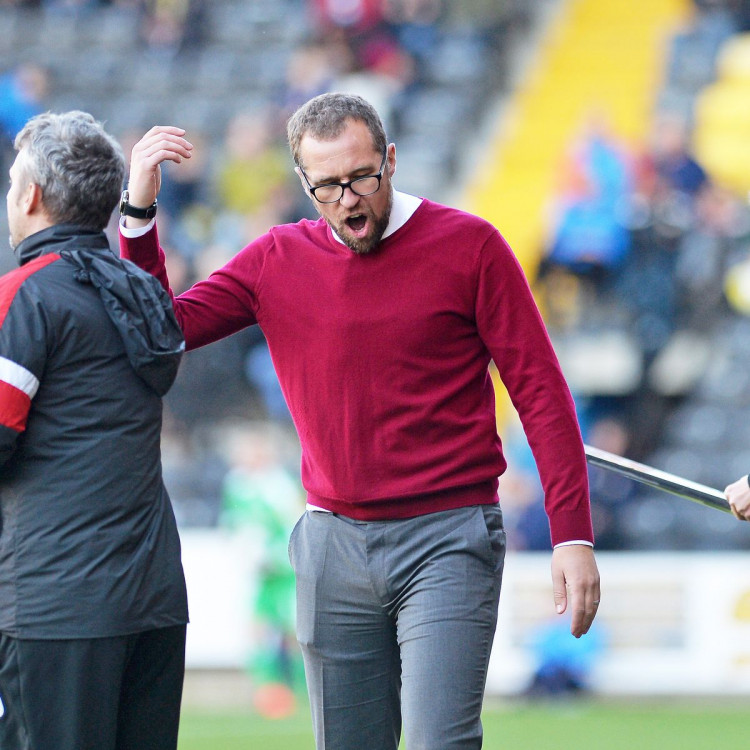 David Artell was sacked on April 11 following Crewe's relegation to League Two (Crewe Alex).
Two days after Crewe's relegation to League Two was confirmed, Artell was sacked as Crewe manager.
The End - Steve Davis
The start of the 15-16 season was not a good one for Crewe, they ended up being winless for the first seven matches.
Talented winger Ryan Colclough was offering Davis some hope, putting in top performances on the pitch.
It took Crewe until November to manage back-to-back victories, by that time were were 23rd and one point from safety.
Colclough was sold in the January transfer window to Wigan Athletic, this was to be the final nail in the coffin for the Alex.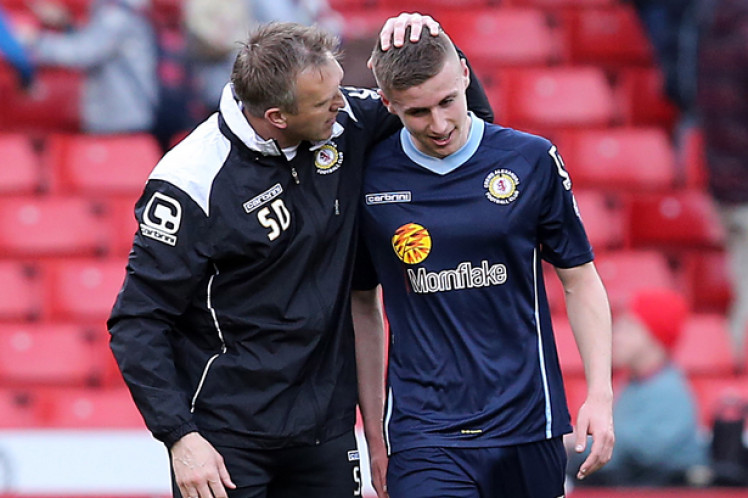 Ryan Colclough was sold to Wigan Athletic in January 2016, following a good half-season for Crewe. (Crewe Alex).
Despite a six game unbeaten run between January and February 2016, Crewe managed just more two wins before the end of the season.
The last was against Doncaster Rovers and by that time, Crewe were already relegated to League One.
The Railwaymen managed just 34 points and seven victories all season.
Davis was kept on as Crewe manager going in to the 16-17 season, getting the full support of the board.
The signings of Chris Dagnall, Ryan Lowe and Alex Kiwomya seemed to rejuvenate the Alex as they started the season well.
A 2-1 away victory at Sheffield United in the League Cup made fans believe that there was a potential within the squad to achieve big things.
This confidence was shown further in the second round as Crewe took Championship side Blackburn Rovers into extra time. The side proved that they could score plenty of goals.
By September time, he looked to be mounting a promotion push. A three match winning run put Crewe in the top three of League Two.
This just could not be maintained as the results significantly dropped.
Crewe went on to record just two more wins in 17 matches before Davis was relieved of his duties following a 3-0 away defeat to Mansfield Town.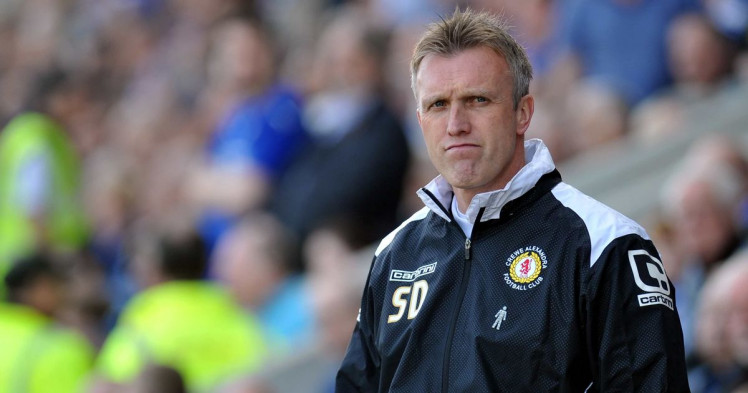 Steve Davis was sacked by Crewe in January 2017 after falling to 18th in League Two with two wins in 17 matches (Crewe Alex).
The Statistics
Games managed: Artell - 274. Davis - 272.
Games won: Artell - 100. Davis - 84.
Games drawn: Artell - 51. Davis - 71.
Games lost: Artell - 123. Davis - 117.
Win percentage: Artell - 36.5%. Davis - 30.9%
Honours: Artell - League Two second-place promotion 19-20 and League Two Manager of the Year 19-20. Davis - League Two play-offs 12-13 and Football League Trophy 12-13.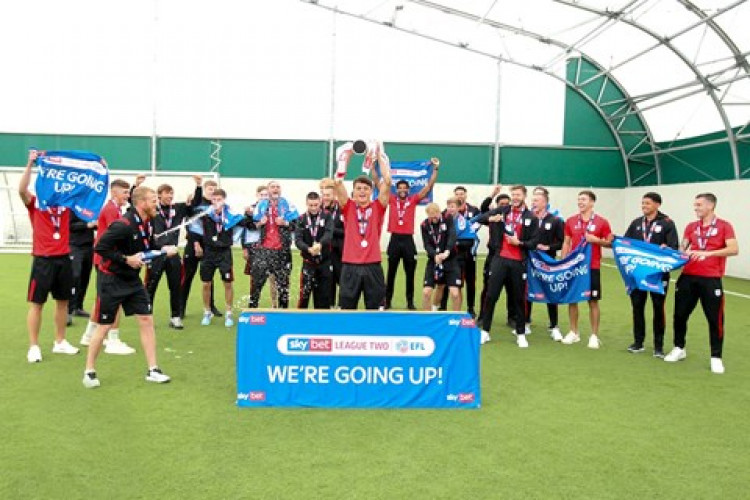 Crewe Alex players celebrate promotion to League One in 2020 as League Two runners-up (Kevin Warburton).
Their reigns: David Artell was in charge of Crewe Alexandra for five years and three months.
Steve Davis was in charge of Crewe Alexandra for five years and almost two months.
Summary: Artell and Davis had an almost identical games managed record for Crewe. Artell won the most matches, had the higher win percentage and drew less games. Davis lost fewer matches, sold key players for higher fees and won more major trophies for the club.
In case you missed it: Crewe interim boss determined to 'give everyone a lift.'
Free from clickbait, pop-up ads and unwanted surveys, Crewe Nub News is a quality online newspaper for our town.
Please consider following Crewe Nub News on Facebook or Twitter.