Davenport stars as Crewe Railroaders start season with big win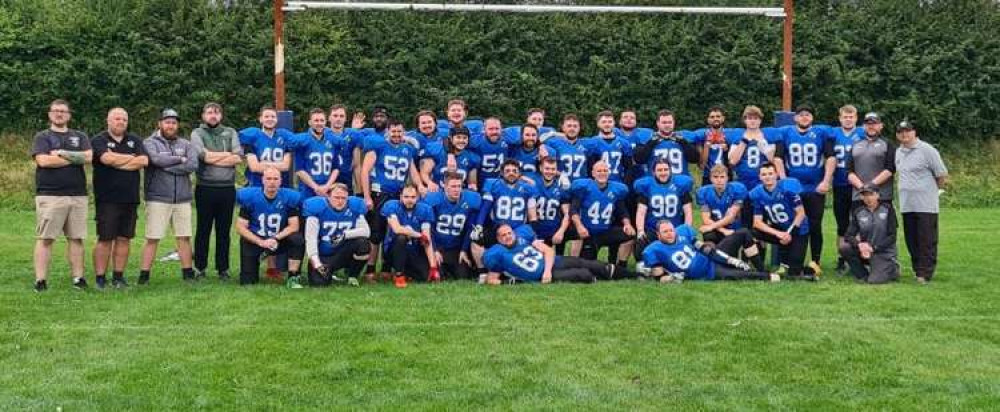 Crewe Railroaders won 49-14 at Leigh Miners.
CREWE Railroaders started the 2022 season in style with a 49-14 win at Leigh Miners - one of the biggest victories since the club reformed.
Railroaders have prepared well over the pre-season and the experience and ability of the players came good.
Defence coordinator Simon Richards had fired his players up and rushing end Dan Stant was dominant from the start.
Quarterback Callum Simpson found wide receiver Hus Roberts for the first touchdown of the game. This was followed up by a two-point conversion by running back Dave Davenport for the Railroaders.
But mistakes were punished by their hosts, first with a safety and then with a touchdown to level the scores at 8-8.
Railroaders started to mix it up, both running the ball and going to the air, with Davenport running in a touchdown and collecting a pass for the quarterback to add another.
Leigh responded with a touchdown of their own from a good pass to cut the Railroaders lead (14-28).
But the Railroaders surged back with a monster hit on a Leigh player from Ellis Hickson.
Linebacker Shaun Povall intercepted a Leigh pass and ran it back for a touchdown. Tight End Craig Edmondson caught the two-point conversion.
Half time came along and Head Coach Jason Smith was quick to point out that the job wasn't done.
A return for a touchdown by Roberts set the ball rolling once again. At half-time Railroaders changed quarterbacks with Spencer Burkhill now leading the offence.
He quickly connected with tight end Craig Edmondson to extend the lead further with Davenport running in yet another two-point conversion.
Railroaders were not finished. Davenport ran in another touchdown this time followed up with a field goal to leave the final score at 49-14.
Outstanding performers on the day were Davenport with a 22-point haul, Stant with two sacks and David Miller with two interceptions.
Head Coach Smith said: "We were ready for this game. A lot had been done to prepare the players, and that told in the end.
"Leigh Miners are a good side but we know how good we can be. We didn't perform to our top level and we know we can do better. That is the aim and that is our goal. I am pleased for the coaching staff who have worked hard to get everyone ready.
"They deserve a lot of credit for this performance, as do the players. This is our first competitive win since 2018, and one of the biggest wins since the Railroaders reformed."
Railroaders are back in action on May 22 at local rivals Staffordshire Surge.
Offensive MVP - Running Back David Davenport
Defensive MVP - Defensive End Dan Stant