Crewe Alex: boss Artell averse to Covid break but stresses safety is the priority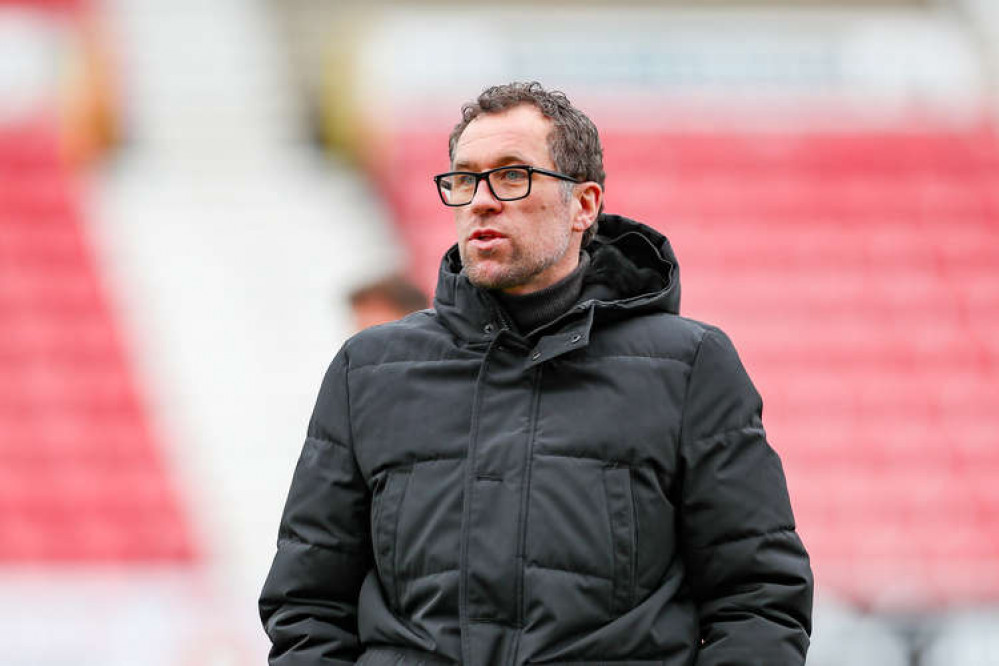 Dave Artell says Crewe have only a 'small group' of players who refuse to be vaccinated.
DAVE Artell says Crewe Alex are doing everything in their powers to keep players and staff safe during the Omicron infection wave.
The Railwaymen are now adhering to strict measures at the club's Reasheath training ground, such as one-way systems and social distancing including the use of multiple dressing rooms.
Two of the club's Academy players have just tested positive for Covid, but a senior player who caught the virus before the December 11 home fixture with Sheffield Wednesday is back in training after his 10-day period of self-isolation.
Another player also had to self-isolate after coming into contact with someone with Covid.
Artell is relieved Crewe have been lightly hit compared to other clubs, including last Saturday's hosts Gillingham who called off the Priestfield Stadium game after a raft of positive cases.
He believes Boxing Day's visit from Wigan (K.O 3pm) will go ahead and he is against having a break in the EFL season, as has been proposed for Premiership football.
"If you stop it how long do you stop it for? There's an extremely strong case for restrictions being put in place. In this building we are highly regulated," said Artell.
"Should football continue? Yes, it should. Should there be protocols in place for fans? Yes there should and there is, vaccine passports.
"I haven't attended a game where they are in force yet. But I went to a game at the weekend and there were 2,000/3,000 people and it was socially distanced and it was well policed.
"Is that enough? I'm not sure. But football should be able to continue as long is sensible, patient and understanding and there are enough protocols and guidance allow that to be safely executed."
And the manager added: "I think we will play Wigan on Boxing Day. I don't see any reason to stop the game going ahead.
"If you stop the season at this point it becomes very difficult to complete the season in time because of next year's World Cup arrangements."
With vaccine reluctance a significant concern among footballers - the EFL says a quarter of players have indicated they will not seek vaccinations - Artell has stressed again how he has implored the "small group" of refuseniks in the Alex squad to consider the moral implications of being protected against Covid.
He agrees with Liverpool boss Jurgen Klopp, who has said getting vaccinated against Covid should be mandatory "from a moral point of view".
"We're not in the same state as other clubs. But I don't understand anyone who doesn't take the vaccine, it's an absolute ridiculous place to be," he said.
"I think it's a moral thing. You should be doing it not for the government but to protect your own wife and kids. You're doing it for those doctors and nurses who are working 12-hour shifts.
"You are doing it for your own grandparents. And they work, which is why people are not dying in great numbers like they were last January and the summer before."
While the manager stresses he wouldn't force anyone to have a jab and accepts it is a personal choice he believes the Professional Footballers' Association (PFA) needs to take a stronger stance with its members.
"The people who have developed the vaccine are some of the cleverest people in the world. But it's all right [not to be vaccinated] just because someone on social media says that someone's cousin's brother's uncle died three days after the vaccine.
"It's absolutely crazy and I keep telling the players, but there's very few here.
"As a member of the PFA its silence is deafening and it has a duty to protect its players. It would believe the vaccine is the way forward and should probably say something. I've not received anything personally [from PFA] and it should make its position clearer."