Wintry weather hits power supplies and Crewe Christmas lights display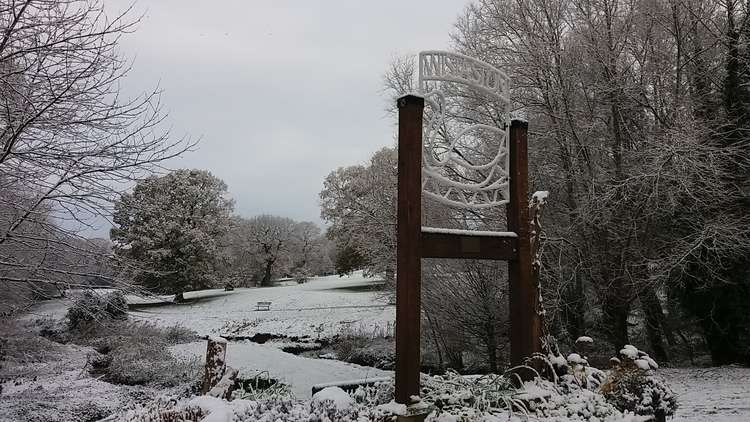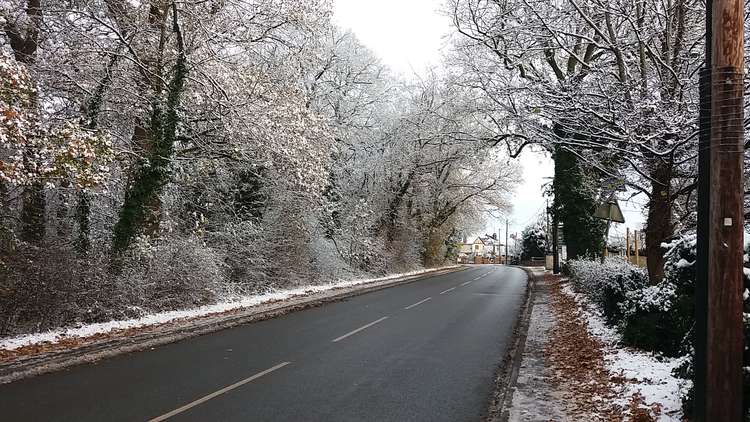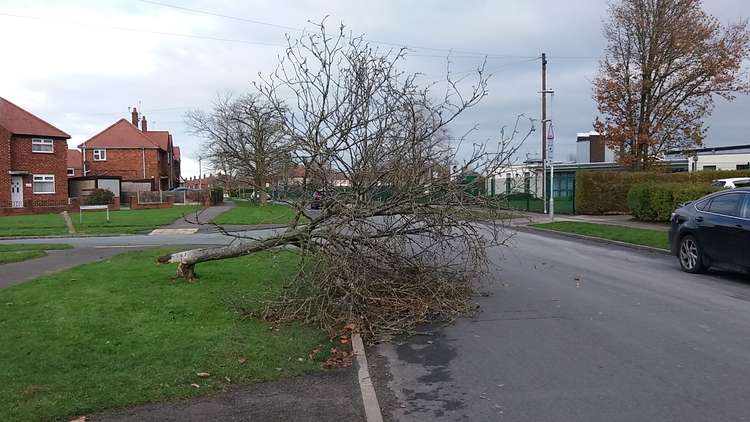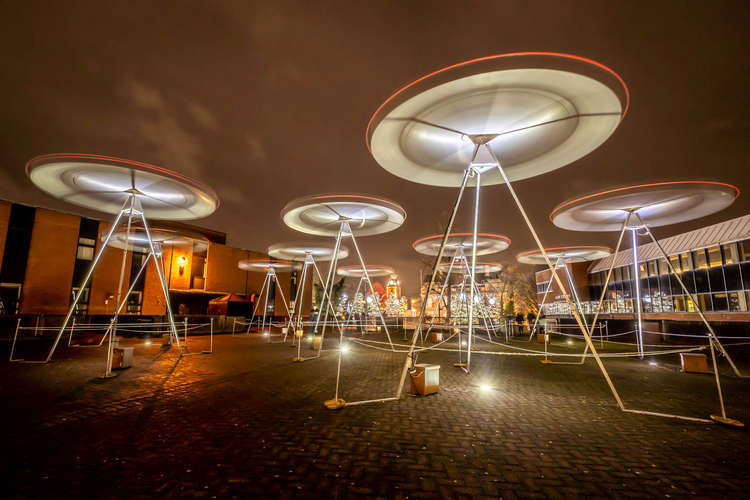 THE weekend's winter weather brought disruption to power supplies in South Cheshire and left some of the region's roads very hazardous this morning.
Motorists are being advised to take extra care after yesterday (Sunday) afternoon's snowfall was followed by freezing temperatures overnight.
The cold snap follows Storm Arwen which brought high winds to the region on Friday night and Saturday morning, leaving a trail of tree debri across roads.
Crewe's Christmas lights display, Lumen Lite, was hit with the cancellation of one of the displays.
The lights trail's inaugural night on Friday coincided with the gale conditions and on Sunday Chorus, a light and sound installation featuring large tripods and spinning arms, was dropped for the last of its three-night showing because of the weather.
Friday night's winds blew down a drinkers' marquee outside craft beer company Tom's Tap and Brewhouse on Thomas Street.
A fire crew cordoned off an area of Crewe Road in Haslington after a lamp post was toppled late on Friday night.
Crewe and Nantwich MP Kieran Mullan fielded numerous calls from residents hit by a loss of power to their homes.
Energy firms SP Energy Networks and Electricity North West both said they were doing all they could to restore power to those homes affected.
Cheshire East Council says it is working on contingency plans for residents if the power outages continue overnight and is inviting affected residents to attend Nantwich Library where staff are laying on warm drinks and their facilities.
The authority says it responded to more than 100 calls as a result of Storm Arwen with around 96 reports of fallen trees on the road network received last Friday alone.
The council's highways teams are continuing to clear fallen trees today and are working with utility companies to resolve issues with damaged cables.
However, several road closures and restrictions remain in place, including Minshull New Road and Smithy Lane, which are both partially blocked due to fallen trees, and Hall Lane in Warmingham, which is completely closed because of a fallen tree.
Last night highways teams carried out multiple gritting on routes to ensure road safety, but issued a warning for drivers to take care today with temperatures forecasted to stay below 0C at first.
In East Cheshire, the A54, Congleton to Buxton road, and A537 Cat and Fiddle road were closed over the weekend due to snow.
It will warm up in the next few days and the Met Office forecast for the Crewe area is for a milder night tonight (Monday) with a minimum temperature of 3C.
But the snowy conditions saw Queens Park Golf Club announce it was closed today.
Meanwhile, the borough council says it is working to restore a long-term power issue which has knocked out street lights in Queensway, Delamere Street and Market Street in Crewe town centre.
Around six to seven street lights have been out of action for several weeks.
A Cheshire East Council spokesperson said: "We are working with third-party companies and businesses to deal with several issues concerning street lighting in Crewe.
"We have identified the faults and are now investigating the best approach to carry out repairs as soon as possible."
Any residents experiencing a power cut are advised to notify their electricity providers by ringing 105.