The Crewe bus crash - what exactly happened?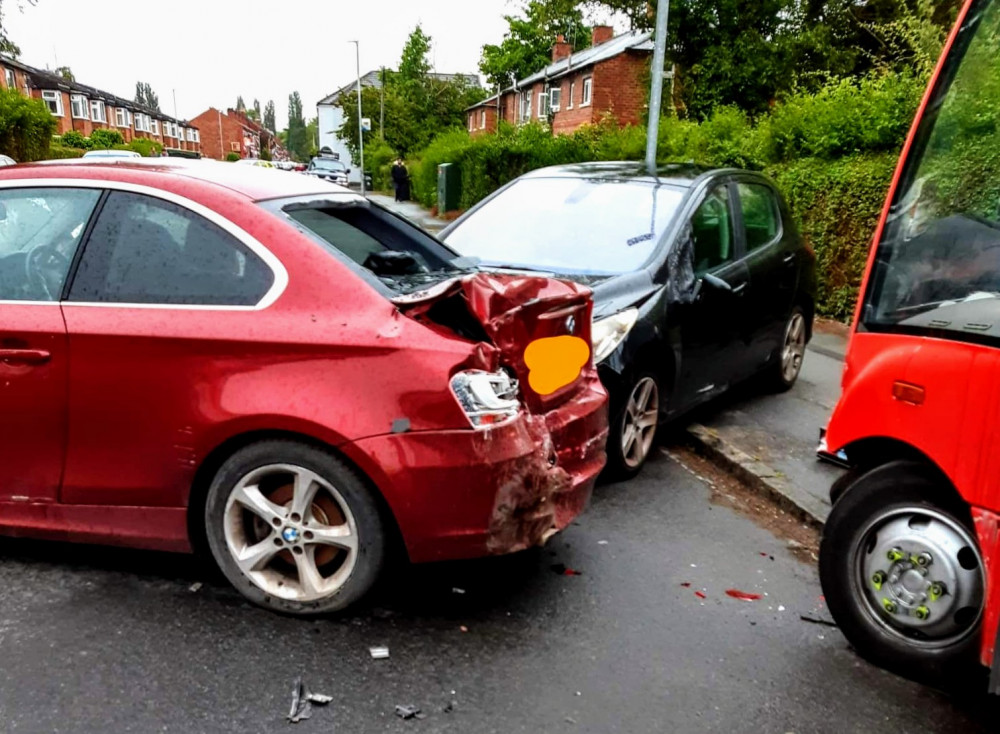 A D&G bus crashed into four parked cars and narrowly missed three children on bikes, Alton Street - Saturday June 18 (Cheshire Police).
Over the weekend a bus crashed into a row of parked cars on a Crewe street narrowly missing children - Crewe Nub News investigates what exactly happened
On Saturday (June 18) at approximately 5pm, Cheshire Police attended to reports of a bus crash on Alton Street.
What happened and who was involved?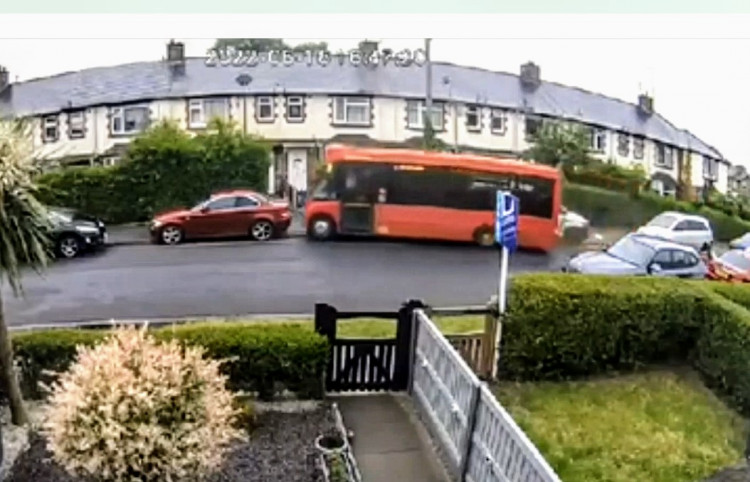 The D&G bus about to crash into the final two parked cars on Alton Street - narrowly missing children (CCTV).
A red D&G bus heading from Alton Street towards Queens Park lost control - hitting three parked cars and a parked van.
When hitting the cars, the bus narrowly avoided three children on bikes gathered outside an Alton Street property.
The final two cars hit were the ones that knocked out of position the most.
One ended up in the middle of the road and the other was knocked into a lamp post.
The bus came to a holt on the pavement - narrowly avoiding the three children on bikes.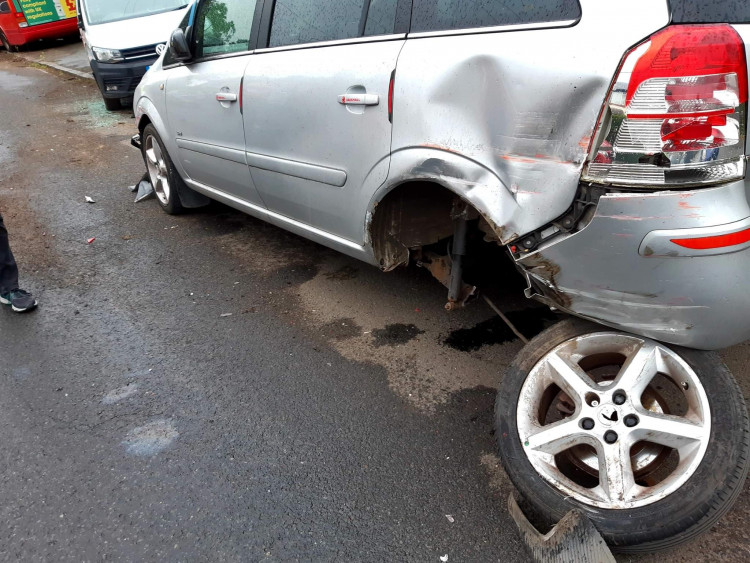 A vauxhall car, one of the four vehicles damaged in the bus crash (Cheshire Police).
Thankfully, there were no reports of any injuries after the incident.
What have Cheshire Police said?
A spokesperson for Cheshire Police told Nub News today (June 22): "At 4.53pm on Saturday (18 June), police were called to reports of a collision on Alton Street, Crewe.
"Officers attended and found a bus had collided with four parked cars before coming to a stop on the pavement.
"A number of children were in the area at the time but thankfully there were no reports of any injuries.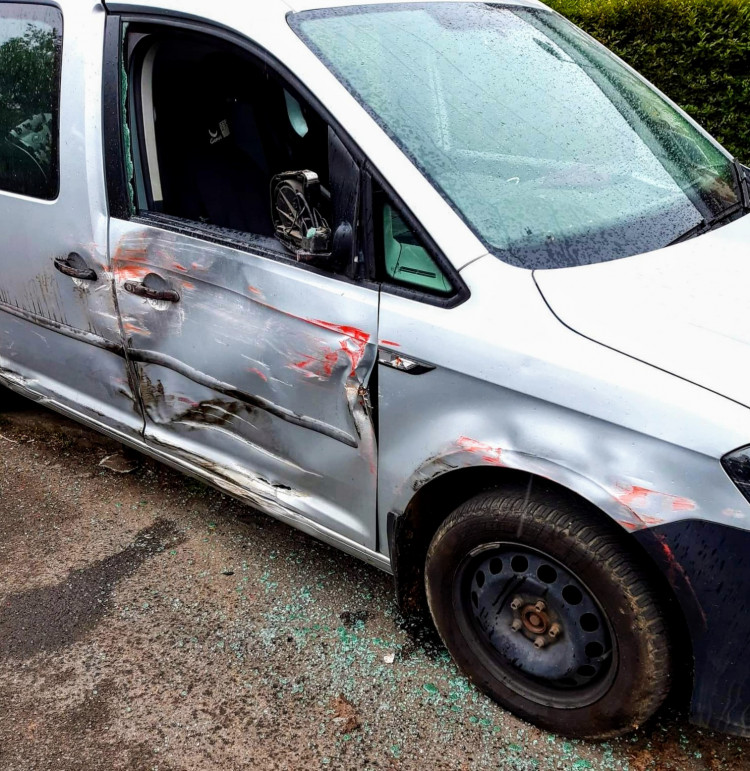 The van, one of the four vehicles damaged in the crush bus crash (Cheshire Police).
"The road was closed while the damaged vehicles were removed from the scene.
"The driver of the bus was shaken as a result of the incident. No arrests have been made."
What caused the bus crash?
A Local resident has said that the bus had its accelerator stuck - causing the incident.
Gina Elder posted on social media, saying: "So it turns out, as it was just outside my mum's house, that a bus unfortunately had its accelerator stock on.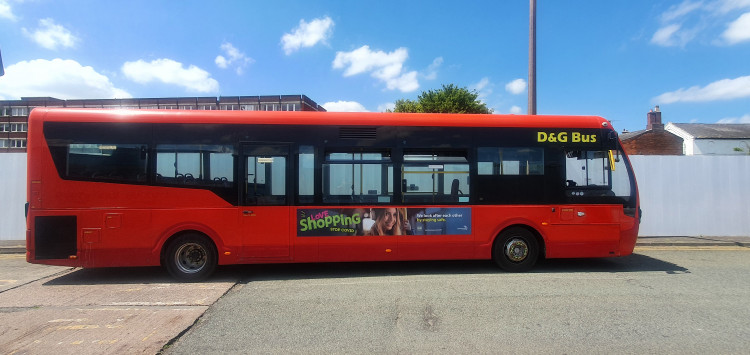 A D&G bus at Crewe bus station today - June 22. D&G are still investigating the incident on Alton Street (ryan Parker).
"It plowed into parked cars."
D&G has said a full investigation is taking place and no further comment will be made until all the facts are established.
READ MORE: Plans to convert six-bed HMO for nine people in Crewe recommended for refusal.
Free from clickbait, pop-up ads and unwanted surveys, Crewe Nub News is a quality online newspaper for our town.
Please consider following Crewe Nub News on Facebook or Twitter.