Nine jobs to apply for in Crewe this week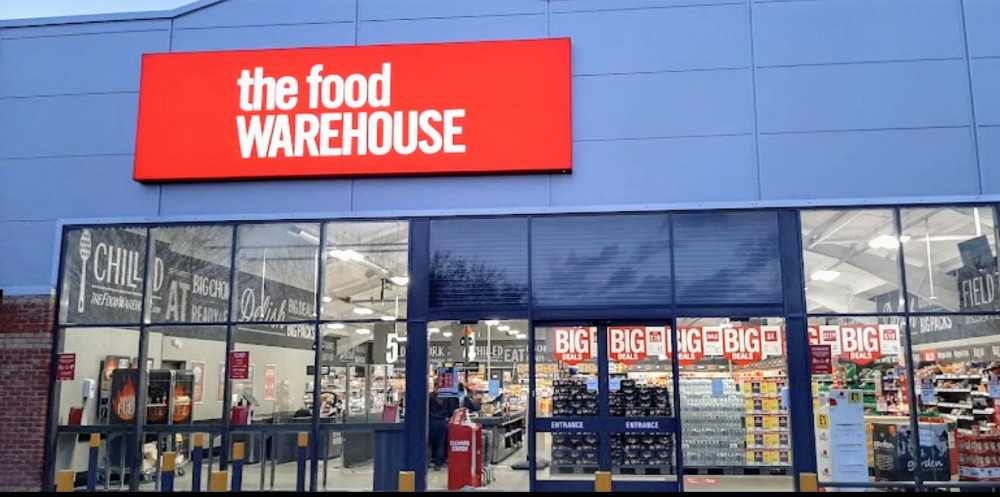 The Food Warehouse, Grand Junction Retail Park, is looking for a retail assistant (Crewe Nub News).
Crewe Nub News has you covered for listed jobs in the local area.
There is a real variety here to suit the requirements of many, whether that is retail, hospitality, working from home, and more.
Take a look at our nine picks below:
Retail Assistant - Food Warehouse - (24 Hours/Week)
At The Food Warehouse we like to do things differently. We are a fair and ethical retailer, who believe in investing in our people and making a difference.
We are now recruiting for a Retail Assistant to join our Food Warehouse family. As a Retail Assistant, you are at the heart of our operation and we are looking for individuals who share our energy and passion and will contribute to our ongoing success.
We like our colleagues to take pride in what they do and we can offer a role that will allow you to use your own initiative, in a fun and engaging team environment.
Your role is to ensure that you deliver great standards and a store to be proud of whilst making sure that our customers have the best experience when shopping with us.
We can offer you flexibility and a variety of shift patterns, a great rate of pay, and the opportunity to become part of a supportive and connected family.
APPLY HERE.
Kitchen Team Member - Beefeater
At Beefeater, we do grill house jobs differently, award-winning training, all the support you need and brilliant career prospects.
It's about giving our own people a great experience, so they serve up the classic steaks, juicy burgers and delicious meat-free options that have kept our guests coming back for almost 50 years!
The heart of our restaurants is our kitchen. Serving up succulent steaks. Juicy burgers. Even tasty meat-free dishes. All cooked and plated with skill, care and a passion for great cooking.
Your hands-on support in the kitchen helps the team deliver the lot, for tables of grateful guests. And if you make them feel special, we'll make you feel special too. Supporting you. Developing your skills. Giving you a chance to grow. In a team that's always there for each other.
APPLY HERE.
Counter Clerk - WHSmith - Crewe Town Centre
We are currently looking for enthusiastic individuals, with strong communication skills and a passion for delivering exceptional customer service to join our new Post Office opening within our WHSmith High Street store.
If you enjoy working in a busy environment where no two days are the same, and the customer is at the heart of everything you do, then this is a fantastic opportunity for you!
You will work proactively towards both individual and store targets by completing all transactions in an accurate and timely manner, whilst demonstrating your excellent product knowledge to customers on key promotions and offers. Y
You will also be on hand to answer any customer queries but also, ensuring all administration is completed effectively and adhering to security measures at all times will play a key part in your role.
APPLY HERE.
Part Time Delivery Driver - AO Drivers
We may have started small, but we've always had very big ideas. We launched in 2000 and we just haven't stopped; a years' worth of achievements always seems more like three at AO.
Why not become a contract driver for AO and top-up your bank account with weekly payments!
Flexible self-employed driver opportunities available, take advantage of great revenue potential
Two-person team, bring along your own mate. The pay rate is equivalent to £10.21 per hour with additional payments available for five star customer service.
APPLY HERE.
Customer Service - Bulb - (Remote)
Hello, we're Bulb. The energy company.
Bulb is currently in special administration. We're operating as normal and hiring important roles to help us meet our mission during this time. We power over one million homes with green energy and are here to help people lower their energy bills and cut carbon emissions.
We're an accredited Living Wage Employer and certified B Corp. Current Bulb benefits – from private healthcare to holiday – will continue to be offered to new team members who join during special administration.
You'll be helping members with their accounts (on the phone, email and chat), answering questions about Bulb, contacting other energy suppliers and learning huge amounts about the energy industry and developing technologies (such as smart meters and electric vehicles).
APPLY HERE.
Waiter/Waitress - Greene King - Rookery Wood Farm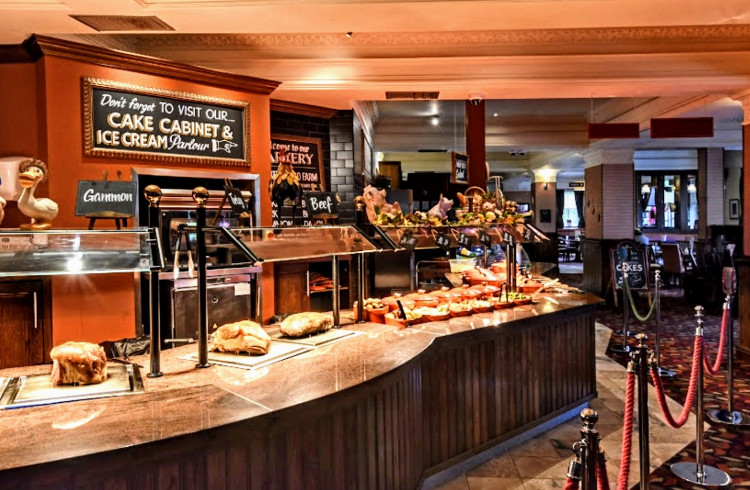 The Carvery at Rookery Wood Farm, Weston Road (Rookery Wood Farm).
We're in need of some talented individuals to join us as a front of house team member on a full time/part time basis at Rookery Wood Farm.
Working for Farmhouse Inns in Greene King is about delivering an exceptional experience to our customers. We welcome families for a day out and a carvery roast, friends for a drink after a long walk and our local community looking for a fun, friendly and welcoming atmosphere.
At Greene King it's not just pints that we want you to pour, we want people who can share our purpose and Pour Happiness into Lives…
Working front of house, you will be passionate & knowledgeable about our dishes - our hearty breakfasts, signature carvery and, of course, our homemade cakes.
APPLY HERE.
Sales Assistant - SPAR - Rope Lane
We have an exciting opportunity for a SPAR Sales Assistant, who is motivated, friendly, hands-on and passionate about their store offering excellent service and standards to our customers.
Reporting directly to the Store Management Team you will deliver maximum sales and profit through continuous personal improvement and the provision of friendly, excellent service to customers, colleagues, and visitors.
Sales Assistant 16 hours per week with overtime. Various shifts starting from 6am until 10pm.
APPLY HERE.
Valeter - Crewe Audi
We are currently looking for Vehicle Valeter to join our team. You'll be working inside and outside in all weathers to ensurenew and used cars in our workshop are cleaned to a high standard.
As a Valeter you may also deal with customers and moving vehicles around the dealership.
The role will also involve preparing new vehicles for display, cleaning the inside and outside of vehicles and checking stock levels of cleaning equipment.
APPLY HERE.
Housekeeper - Premier Inn - Weston Road
At Premier Inn, we do hotel jobs differently, award-winning training and all the support you need if you haven't done this kind of work before. We offer brilliant career prospects with the UK's biggest hotel brand.
It's about giving our own people a great experience, so they give our guests the great all-round experience they expect from us.
And a huge part of that experience is down to our housekeepers. A spotless room. With fresh bed linen. So our guests feel at home throughout their stay.
That's why we'll make you feel at home, too. In a team that's always there for each other, with time for a bit of a laugh as you get the job done.
APPLY HERE.
Crewe Nub News selects jobs for readers to take a look at every week!
READ MORE: Crewe swimming baths development set for approval this week.
Free from clickbait, pop-up ads and unwanted surveys, Crewe Nub News is a quality online newspaper for our town.
Please consider following Crewe Nub News on Facebook or Twitter.