Knife crime and bike theft targeted by police officers during week of action in Crewe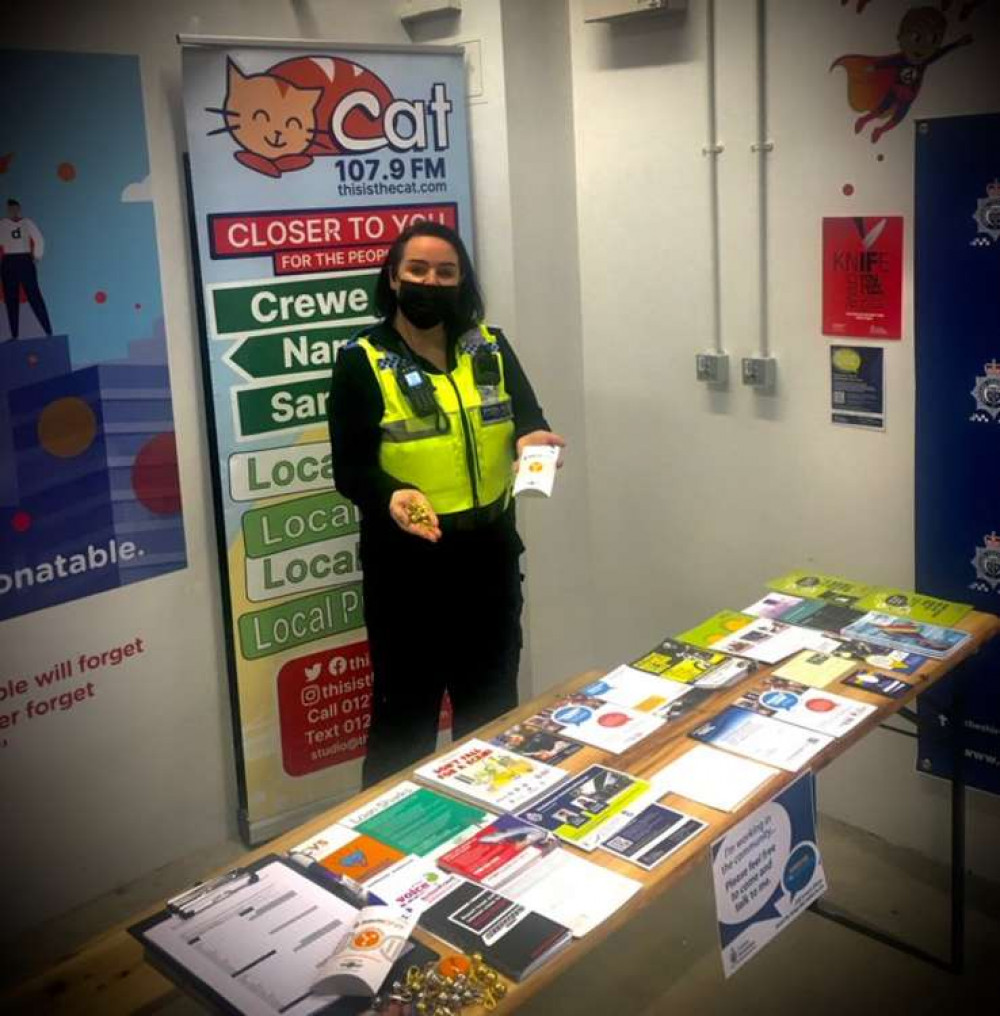 Police officers are passing on home security and anti-bike theft tips at the Market Hall (Picture: Crewe Police Twitter).
NEIGHBOURHOOD police officers are conducting knife sweeps in key locations around Crewe as part of a week of action.
They are also targeting anti-social behaviour and handing property-marking kits as well as bleed kits to mark Neighbourhood Policing Week.
Police Community Support Officer's (PCSOs) have been at Crewe Market Hall today and will be again tomorrow (Friday) to offer advice to the public about home security and provide SelectaDNA kits and free bike-marking kits that help to prevent and detect theft.
The week of action will also see Cheshire Police's rural crime team focusing on crimes that involve waste.
As part of the work against knife crime members of Crewe neighbourhood policing team have been out at key locations offering bleed kits funded by Crewe Town Council.
Sergeant Steve Tandy of Crewe local policing unit said: "The week of action is a chance for officers to be accessible for residents to come and see them to talk about what issues they have within their community.
"While they can receive help and advice it also gives officers the opportunity to showcase what great work is ongoing in the community and what support is available."