In his latest column for Crewe Nub News MP Kieran Mullan says 2021 was a busy year with 8,000 plus residents asking for help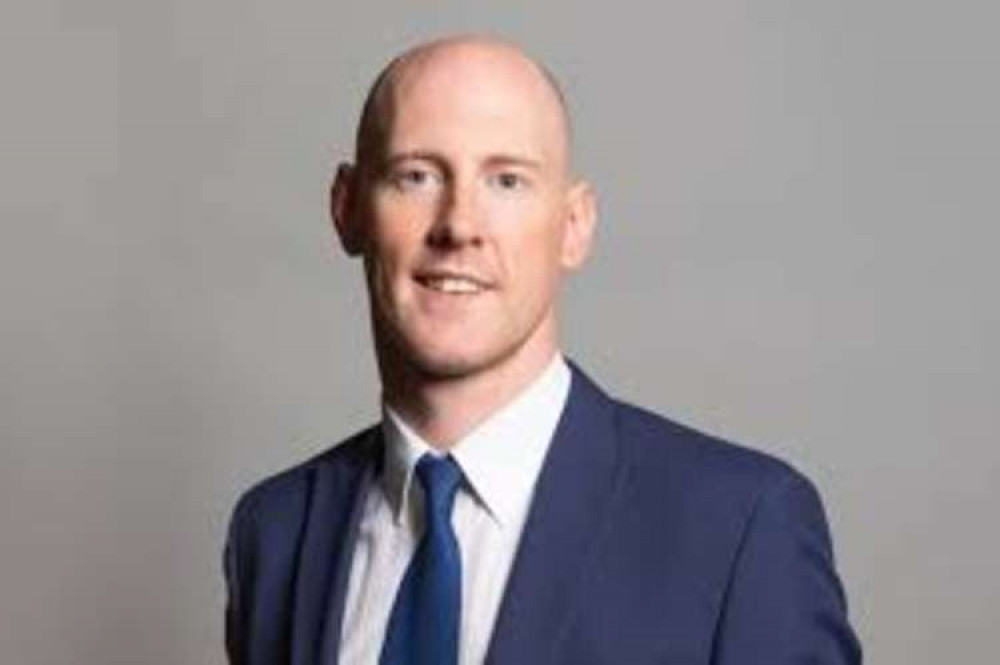 AS this is my first column of this year, I want to wish everyone a Happy New Year!
As we came to the end of the year I looked back at what my team and I had managed to do in delivering on working for you as residents.
When we crunched the numbers I found we responded to more than 8,000 queries from residents and I attended 300 virtual meetings and 150 in person meetings. So never hesitate to get in touch with me with about things that are important to you.
Over the Christmas period, we saw a dramatic increase in cases of Coronavirus within the UK, as a result of the Omicron Variant.
From what we know so far, this variant is much more transmissible than previous strands of Covid, however the symptoms of this variant seem to be much less severe.
But ultimately, when cases numbers rise by that much, the number of people who are in hospital with Covid will also rise and the government must consider the effect that this could have on our NHS.
To keep our NHS from being overwhelmed it is sometimes crucial that we introduce measures to restrict the virus from spreading.
As I am sure you are aware, we are currently in Plan B measures here in England and the government has decided to extend them. I know that other parts of the UK have felt it necessary to put in place stricter measures.
There is no doubt NHS staff are under pressure. We have them to thank for being able to avoid stricter measures so far. Only time will tell if we have made the right choices.
We know that stricter measures harm our economy and wellbeing as well. So it is a constant
balancing act. I know some people have said "you said the vaccine would fix it" and are frustrated. They say we have to learn to live with it, and they are right. For many months before Omicron around 100 people a day were dying from Covid-19 and we had no restrictions. So when it can the government asks us to live with it. But ultimately we have to react to what is happening. We did very well to get a vaccine so soon. The fact they aren't perfect yet isn't surprising. We need a new flu jab every year and we have been studying that for many many years more than Covid-19. It is true the vaccine doesn't have as much impact on transmission with Omicron, but that doesn't mean it doesn't help. If you have had the vaccines, I would ask that you encourage friends and family to do the same. These vaccinations are a layer of protection from this variant and are helping to keep people out of hospital. We are in a much better position in fighting Covid than we were a year ago. We are working on longer-lasting vaccines and we have new treatments for people. As I see it, we have taken two steps forward, but we may have to take one step back to curb the spread and protect the NHS. The long-term picture is looking positive.