Business Chamber offers package of support to Crewe firms facing more Covid challenges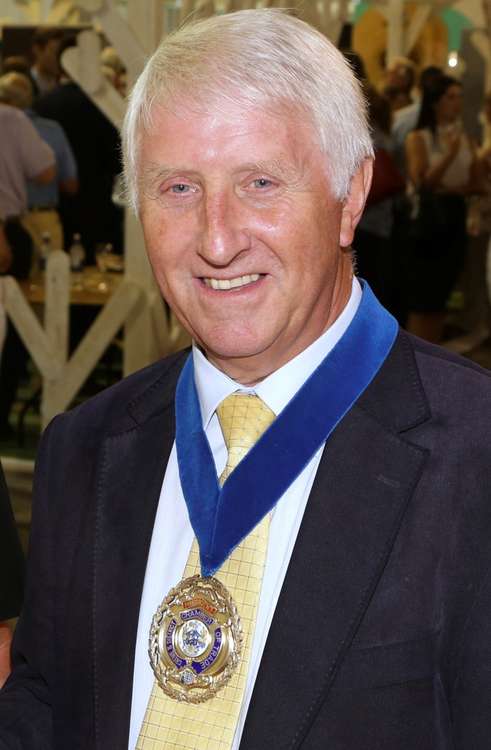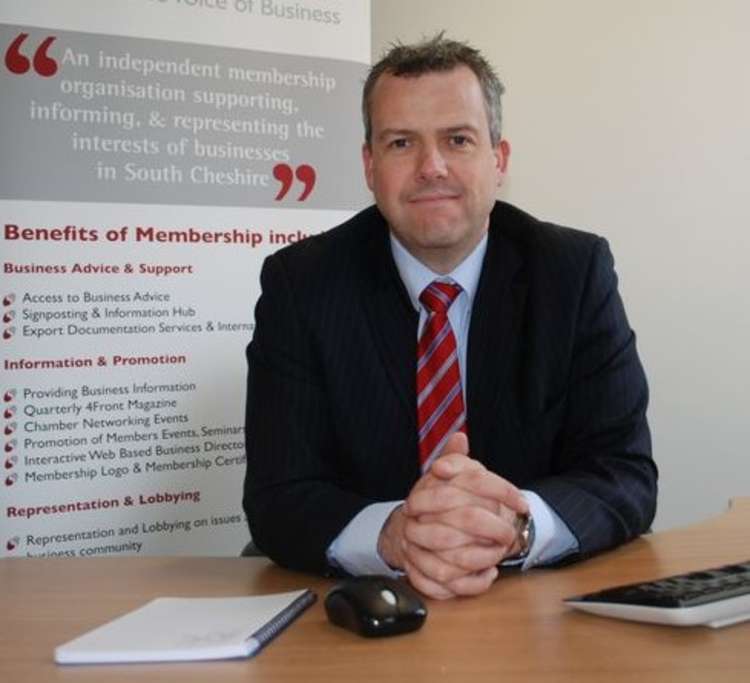 BUSINESSES in Crewe have been pledged support by the South Cheshire Chamber of Commerce as Covid presents another year of challenges.
Throughout the pandemic the Chamber has worked on a national level to push the case for South Cheshire and measures to protect livelihoods.
Now the Chamber has announced a package of support measures to help local firms navigate their way during uncertain times.
They include legal, taxation and HR support as well as a health and wellbeing initiative
Chamber President John Dunning said: "The Chamber throughout the pandemic has been providing our members with up-to-date information including government guidance, grant support, sharing best practice and mental health advice.
"And our local business community has demonstrated incredible stoicism. Indeed, many have not only survived but thrived in this turbulent period creating new jobs and prosperity. We commend them once again on their fighting spirit, innovation and incredible agility.
"The Chamber Business Awards in November highlighted just how well members have adapted to changing circumstances. They have grown not only their businesses but connectivity and sense of community.
"By now of course we had all hoped the pandemic would be behind us and as we enter 2022 there appears no end in sight to the uncertainty. Resilience is called for once again.
"What businesses can rely on is a good strong Chamber with their best interests at heart. We are here to offer practical and morale support."
The Chamber has refreshed its branding and is introducing new Essential, Signature and Executive membership packages tailored to suit the different needs of firms of all sizes, including business advisors and flexible working space for start ups.
Further support comes in the shape of newly-launched Chamber Legal, Chamber Tax and Chamber HR platforms giving access to primary advice before seeking local professionals.
In coming months there will be a health and wellbeing initiative to support the physical and mental health of local workforces.
All are a result of feedback from the local business community as the Chamber pledges to be "at the forefront of business innovation".
As a member of the British Chambers of Commerce (BCC), the Chamber has fed back to government on issues affecting South Cheshire and lobbied for business support packages, including the job retention scheme and grants for hospitality and the self-employed.
Chief Executive Paul Colman said: "Businesses have opened to us. Their feedback has made us realise that the Chamber is a truly trusted organisation. Helping those who are time poor deal with Covid on a day-to-day basis remains key.
"Our opinions are regularly sought by policymakers and parliamentarians. Together with our Business Council, we were successful in pushing the case for HS2.
"Already that is reaping the reward of inward investment. Crewe Commercial Park is a good example of that. We will continue to make sure the business voice is heard."
Founded as Crewe and Nantwich Business Link in 1995, the Chamber has one of the highest penetration rates in the country. Its membership represents more than 20,000 local employees.
It is rated in the top 10 of the country's 53 accredited Chambers
Mr Colman added: "We have three core pillars – representation, information and activity. We cater for all sizes and sectors of business.
"Currently, the British Chamber of Commerce policy team is seeking feedback and case studies on specific issues local businesses are facing.
"Working together we can look ahead to 2022 with optimism."
The Chamber has a full programme of networking events for businesses both online and face-to-face.
For information on its work go here.