Crewe Knife Angel @ Memorial Square
---
Memorial Square, Crewe, CW1 2BH
3rd May 2023 - 31st May 2023
UNTIL Wednesday 31st May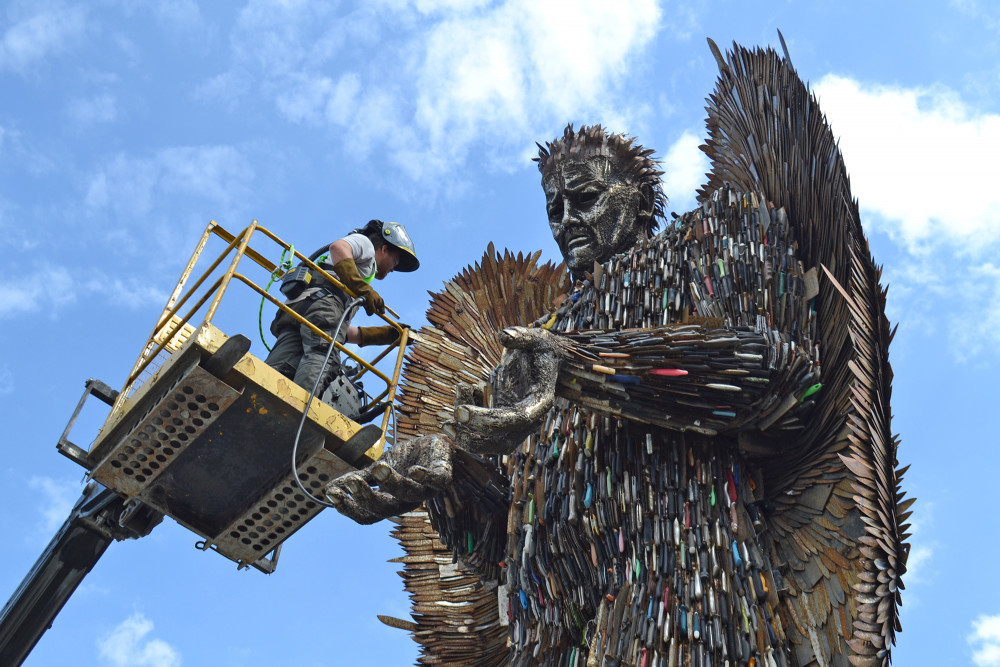 Created by sculptor Alfie Bradley in conjunction with the British Ironwork Centre, the Knife Angel has been created from 100,000 seized blades collected by 43 police constabularies. The sculpture is multi-purpose, helping to educate communities about the negative impacts of knife crime whilst also acting as a poignant memorial to those who have lost their lives to knife crime. During its visit, young people will be encouraged to sign up as Anti-Violence Ambassadors.
The Knife Angel will be located on Memorial Square between Wednesday 3rd and Wednesday 31st May 2023.
There will be an opening ceremony to welcome the angel and a torchlit ceremony will be held at the end of the month to signal the closing of the event.
A supporting programme of activities is also planned for the month:
Theatre activities, gang culture workshops and engagement in local schools
First aid demonstrations and training (including use of defibrillators and bleed kits)
Knife amnesty
Safe space bus
Find out more on the Crewe Town Council Knife Angel webpage.
Add your Crewe event for FREE here!
Nub It