Crewe's American Football team on recruitment drive ahead of new season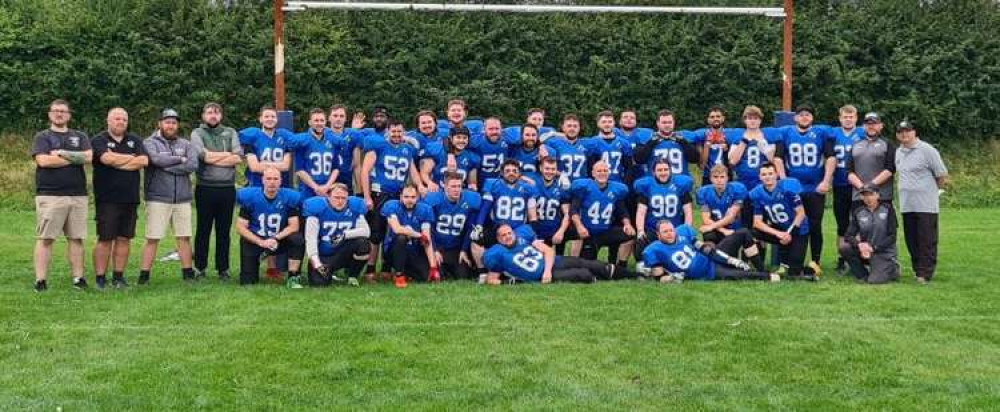 Crewe Railroaders are looking for new players and coaches.
CREWE Railroaders are seeking new players and coaches as they get ready for the return to pre-season training in January.
The club will be competing in the British American Football's Division Two NW section at the start of next April. But before then Head Coach Jason Smith is on a recruitment drive at both senior and academy level.
The Railroaders want to bolster the senior team with players from age 18 upwards, while the club's academy is recruiting in the 13 to 18 age group. The academy is also looking for new coaches.
Preparations for the new campaign begin in earnest on Sunday, January 9, 2022.
Coach Smith said: "This year we will be facing Division Two sides only in our quest for promotion
"While we don't yet know who we will be facing, we are guaranteed to be playing local rivals Staffordshire Surge, who completed a double victory over us last season."
The coach says he is looking for recruits with a competitive edge, who are willing to learn the sport and be part of a team, as well as as have fun "with a great bunch of players and coaching staff".
He also wants to encourage more female players to join the senior ranks.
"We are proud of our inclusivity. and if you don't fancy the contact, but love the sport we are also after assistant coaches," added coach Smith. "We provide training and mentoring throughout the journey.
"We have an academy set up that provides American Football experience for young adults. At present we are competing at non-contact flag level, however the more players that join, then we can move into the contact version of the sport.
"The academy is also looking for coaching staff to help these young adults enjoy the sport."
If you are interested in playing or coaching American Football then email [email protected] or visit the club's website.