Laughter is the best medicine says Davro as panto returns to Crewe after lockdown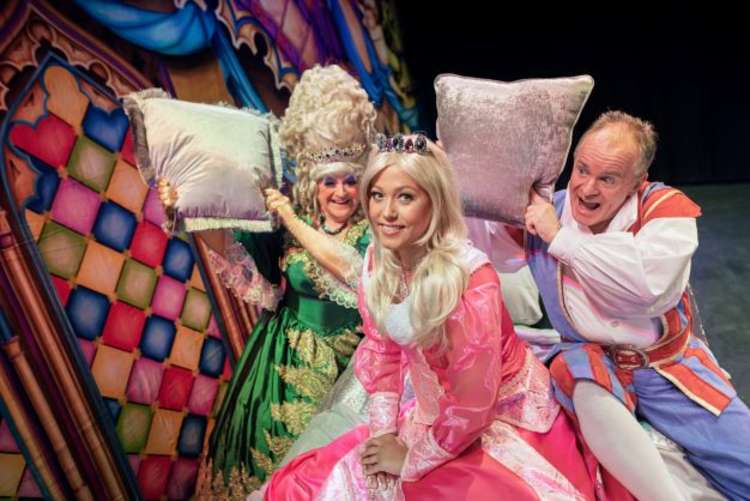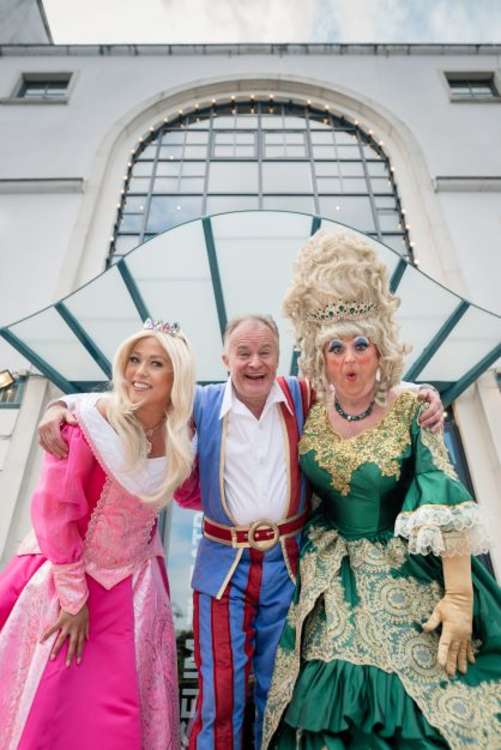 BOBBY Davro can't wait to bring laughter, joy and happiness to Crewe Lyceum's panto production of Sleeping Beauty this year.
Last year's pantomime was long cancelled at the venue by the time Christmas came as theatre reeled under Covid restrictions.
Life was to prove difficult for all involved in the industry with production staff furloughed and actors left kicking their heels.
The comic admits even his natural humour was challenged by the grim day-to-day existence of lockdown, while his wallet felt the sting.
"They gave me one of those bounce back loans, my company went insolvent, there was no money coming in," revealed Davro, whose versatile abilities have seen him rack up credits in EastEnders, as the compere for a string of hit TV shows and not forgetting his 42 panto appearances to date.
"But it wasn't just our own incomes that got stung a lot of people in this industry were affected. It was 14 months of doing nothing, it was hard.
"I used to collect all my empties back. When we clapped for the NHS on a Thursday night I used to get a big soup ladle and smack it against an empty saucepan to cover the noise of the empty bottles."
Joining him on stage from Friday, December 10 right through to Sunday, January 2 will be Crewe's best-loved Dame Malcolm Lord, a veteran of false eyelashes and a colourful wig, for whom this year will be his 33rd appearance in pantomime.
The actor, whose career spans four decades, says he also struggled during lockdown and like everyone in theatre is just glad to be back.
"There's tax bills to pay. I think everyone makes the mistake that everyone in showbiz is a millionaire, but they're not," said Lord.
The pair first met back in 1988 on the set of children's show Rainbow which Lord graced in various roles, playing George the pink hippo and then Bungle Bear, well-loved characters who have stood the test of time; he recently revived Bungle to star in a Pizza Hut commercial.
He invited Davro onto the Rainbow set as a special guest and the friendship between the pair, as well as the banter, is still going strong.
"It is wonderful to come back," admitted Lord. "There's a point in lockdown where you start to think "Have I died?" because you haven't been out of the door. My partner was going through chemo at the same time, so it was like a double lockdown with the shopping arriving on the doorstep."
For Davro there was personal loss with the death of his father, a dedicated panto fan, so he is doubly determined to light up the Crewe stage with his trademark mirth.
"My dad dying was the worst part about it. He used to come to pantomime and he was knocking on a bit, but he used to come every year.
"I am going to miss him so much this year. It was tough, but I count my blessings as I was his carer in the end. If Covid hadn't come along I'd have been working and I wouldn't have seen much of him."
During the long months when venues were shut, the comedian spent his time brushing up on his impressions as well as writing a play for children.
"I learnt to do mimicry again, which I hadn't taken seriously over the last few years – so I've got some new voices and stuff, while I also learnt to play the mouth organ," he revealed.
Along with co-star, former X factor finalist and Geordie Shore regular Amelia Lily, Davro and Lord hope the panto can be a fitting tribute to Bobby Ball.
The legendary entertainer had been due to perform in last year's cancelled Sleeping Beauty show with his partner Tommy Cannon. He passed away last October after battling coronavirus.
Most of all they want to bring a sense of normality back by putting on a superb show to cheer Crewe audiences starved for so long of theatre entertainment.
"People are desperate to laugh, and laughter is the best medicine," promised Davro.
You can book your tickets for the Lyceum's Sleeping Beauty (Dec 10, 2021 to January 2, 2022) here.