From Crewe to Crewe with love: bond with U.S namesake town is firmed up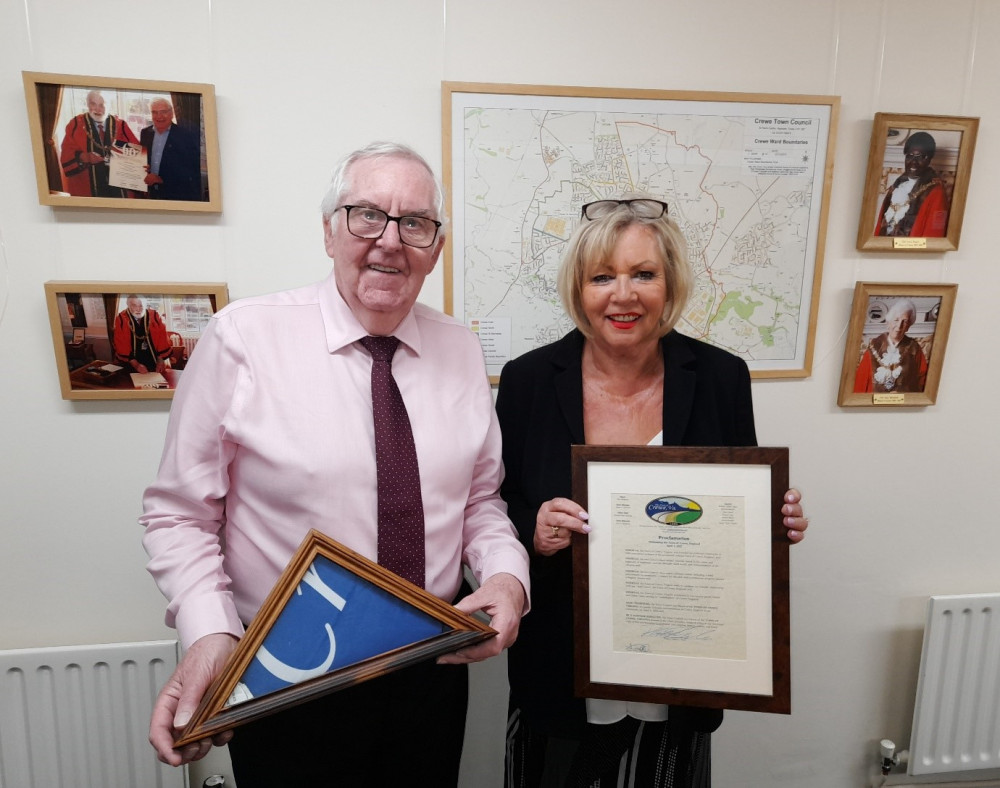 Crewe Town Mayor Cllr Tom Dunlop receives symbolic gifts from Crewe, Virginia from Diane Yates.
CREWE has strengthened its ties with its sister town in the United States with an exchange of gifts.
Former Crewe Town Mayor Diane Yates and her husband, former town councillor Simon Yates, paid a visit to Crewe, Virginia on their U.S holiday trip last month to further cement a relationship that has been growing for several years.
They were welcomed by U.S town's local council officials, including Mayor Phil Miskovic, whom they presented with a letter from current Crewe Town Mayor Cllr Tom Dunlop and a gift of cufflinks.
More than two dozen well-wishers turned-out at Crewe Community Center to welcome the English delegation who in return were presented with a Crewe town flag and letter of proclamation.
These were delivered back to Crewe Town Council's offices in Chantry Court on the Yates' return to England.
Both towns have been exchanging communications for several years and Mayor of Crewe VA, Phil Miskovic, has previously visited Crewe on a visit in 2019.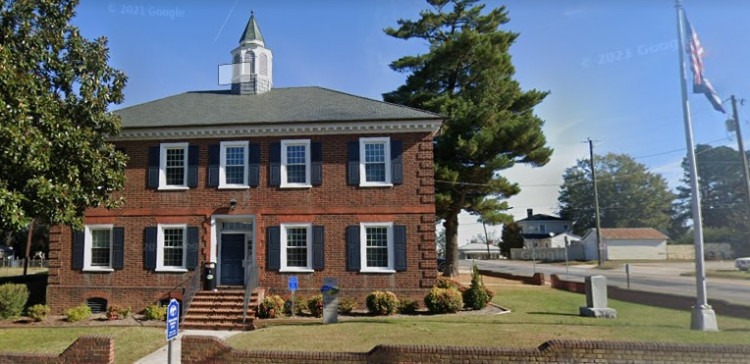 Diana and Simon Yates visted Crewe's municipal offices in Virginia (Google).
Of the strengthening of the bond between the two towns, Diane Yates said: "We were made to feel very welcome by the representatives of the town in Crewe, Virginia and it was an amazing experience to be able to visit their town."
Cllr Dunlop added: "On behalf of Crewe, it has been an absolute pleasure to receive these gifts from across the pond. This kind gift demonstrates the accord between our towns and we look forward to continuing to develop our relationship in the future."
Where is Crewe, Virginia?
Our namesake town in Nottoway County in Virginia is small in comparison with a population of only 2,326 according to a 2010 census.
Like our town its development was tied to the railways, growing from its founding in 1888 into a settlement around the location of the Norfolk & Western Railroad company's steam loco repair shops.
Like Crewe, England it has a railway-themed museum, Crewe Railroad Museum, located in the town's former rail station. Perhaps strangely despite its railway history there is no passenger station in Crewe, V.A, yet there is a municipal airport on the outskirts of town.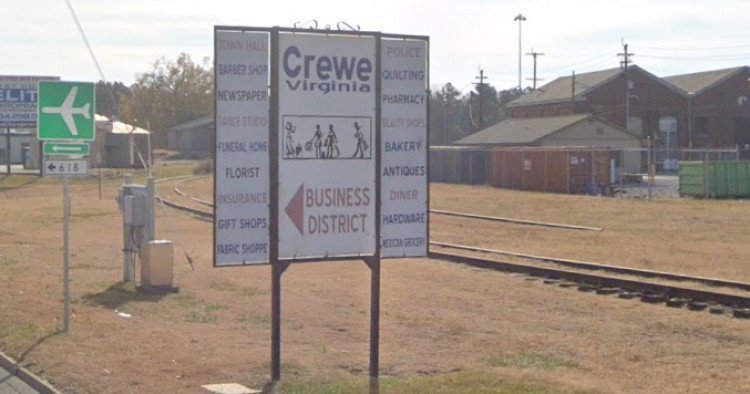 Crewe, Virginia (Google Street View).
Despite its size downtown Crewe appears to be a lively place, particularly during the summer months with a chicken festival held every year in June and a Homecoming Celebration in May .
Situated 58 miles from the city of Richmond, the state capital, and 160 miles from Washington DC, Crewe, VA is a ribbon development alongside state route 460 and the rail tracks.
Locals are apparently referred to as Crewetons and the town's slogan is "Welcome aboard" to acknowledge the importance of the rail industry in its history.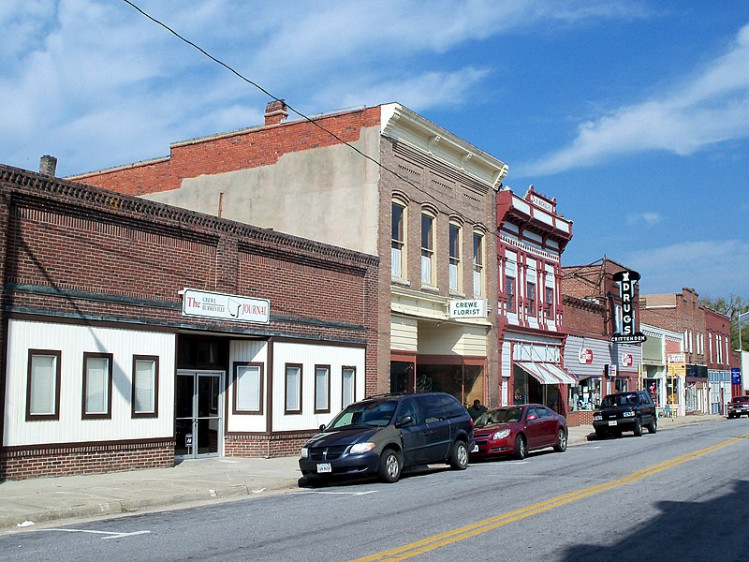 Downtown in Crewe, Virginia (Credit: Idawriter/Wikipedia).
Other Crewes?
Does Crewe-by-Farndon count? It's certainly a lot closer than Crewe V.A.
The Cheshire/Wales border village, off the A543 Nantwich to Wrexham Road, has a tiny population of 45, a former Primitive Methodist Church and a listed manor home, Crewe Hill.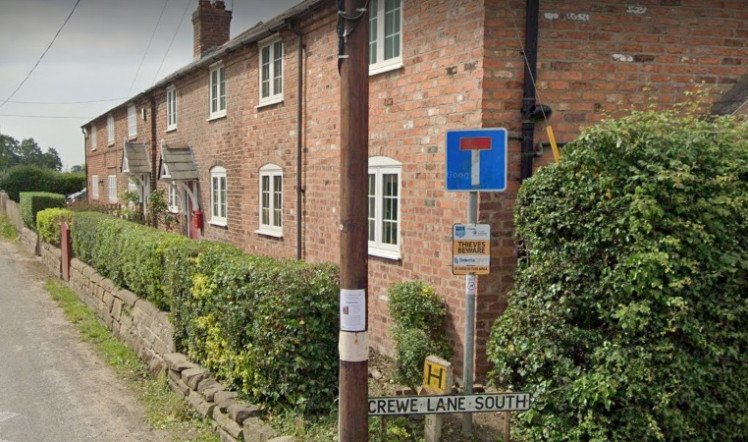 Crewe-by-Farndon is only 21 miles away (Google Street View).