Drawing classes launched in mission to back 'Crewe: The Creative Capital'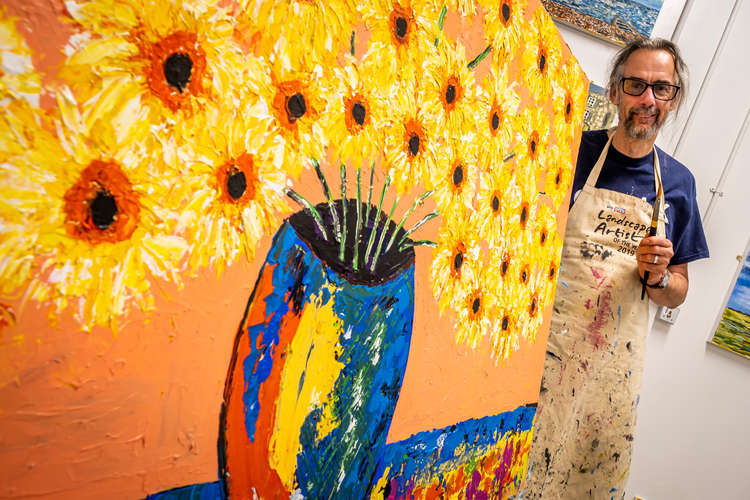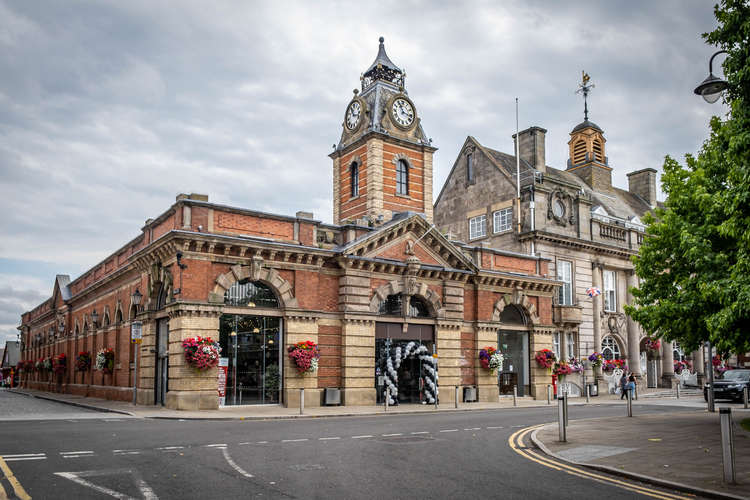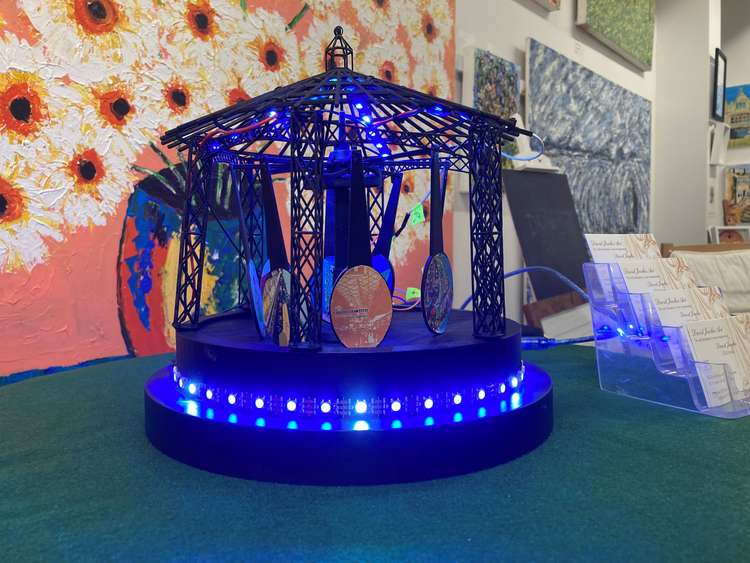 Award-winning Crewe artist David Jewkes is putting the creative skills of South Cheshire people in the frame with new community drawing classes.
David, a popular 'resident' in Crewe Market Hall since the summer, has launched the sessions in a bid to encourage more people to visit the venue and take to their sketch pads.
He said: "My dream is to make Crewe the art capital of South Cheshire. If you have every fancied trying your hand at sketching but don't know where to begin the drawing classes are a good start."
The 58 year-old, who won a scholarship to the Slade School of Fine Art in London on leaving the RAF, is currently riding high on success after scooping the South Cheshire Chamber's Excellence in Collaboration award in November.
The new category, sponsored by Crewe firm Construction Linx, shone the spotlight on organisations that have worked together to deliver solutions and services in troubled times.
David, who has worked on Crewe art projects including Lumen and TRAction, was nominated for the award for project managing the construction of a model light-sculpture, the Crewe Connected Carousel, with its colourful spoons depicting the town past and present.
The project was part of the annual Lumen festival which encouraged local artists to build and design original light sculptures.
"Project managing its construction was not easy due to the fact that as soon as I won the bid, we were put back into lockdown so all collaboration with fellow companies had to be done via Zoom or telephone. Then I was rushed into hospital and so was trying to direct operations from my hospital bed," he said.
David found a way to negotiate these obstacles and help other small businesses including a local CAD designer who had just been laid-off due to Covid-19.
He added: "Crewe is such an amazing town with so many talented people that I wanted to connect its rich heritage with its promising future. The fact that I have won an award still has not sunk in."
The Crewe Connected Carousel can be seen on display at David's shop, come art studio, located in Crewe Market Hall.
His runs drawing classes are on Tuesday mornings from 10-12pm. Anyone is welcome, regardless of experience or ability. Classes are run on a five-week basis and they cost £20.
He also runs one-to-one painting classes and does commissions. The latest trend is to have a painting altered to the specific requirements of room décor.
Meanwhile the artist determined to find local businesses to sponsor the building of a life-size light sculpture of a Carousel, Made in Crewe.
Any business interested in supporting the project is asked to contact him on 07557 446163.
Drawing classes can be booked on the same number.