Cheshire MPs back Crewe's bid for Great British Railways HQ in Parliamentary debate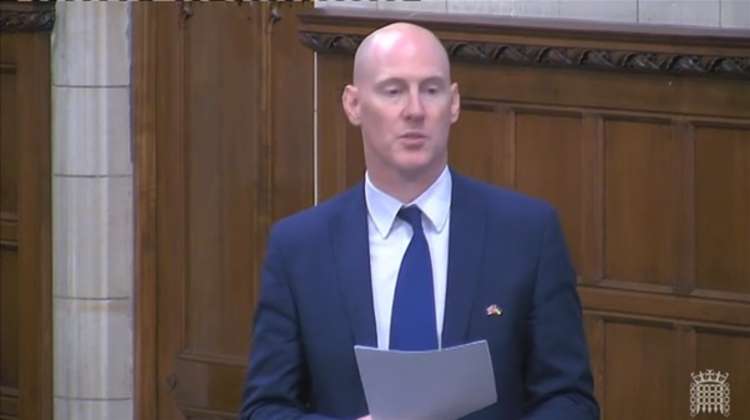 MP Kieran Mullan speaking during the debate.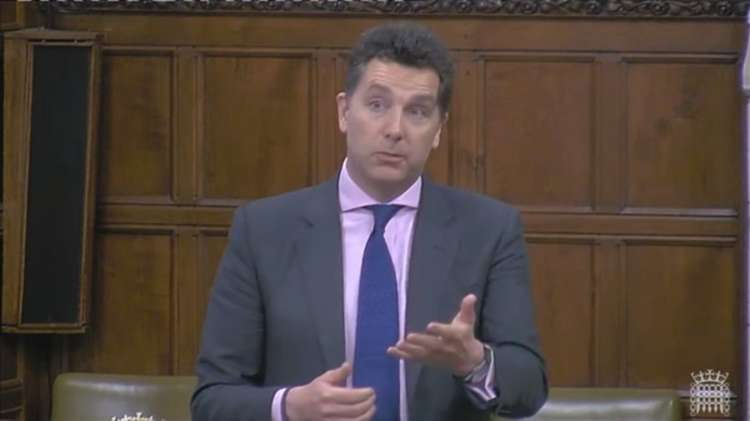 Eddisbury and former Crewe and Nantwich MP Edward Timpson is also backing Crewe's bid.
CREWE and Nantwich MP Kieran Mullan secured a debate in Parliament this week to build support for Crewe's bid to become the home of Great British Railways.
Crewe is one of a number of towns and cities across the UK to have submitted a bid to host the headquarters of GBR, the new organisation which will run the UK's rail network.
MPs from across Cheshire lent their support during the debate to the bid, which has cross-party support at Cheshire East Council as well as support from neighbouring Chester West and Chester Council and Warrington Borough Council.
During the debate the MP highlighted the strengths of Crewe's bid focusing on the town's connectivity, railway heritage, local railway industry and value for money.
He was joined by Cheshire MPs Edward Timpson, Fiona Bruce, Mike Amesbury and Chris Matheson.
Fellow Cheshire MPs Esther McVey, David Rutley, Charlotte Nichols and Justin Madders are also backing Crewe's bid.
"Crewe could not be a better-connected part of our railway network; it is at the heart of the freight industry and will be at the heart of the next generation of our railway network in the form of HS2," said the Crewe and Nantwich MP, who has led on Crewe's campaign in Parliament.
"There is a rich, local, modern railway industry that has grown from our heritage, which means that the key players will only ever be a short walk away. If they are not, they will definitely be a short train journey away.
"Crewe has its challenges and bringing GBR to Crewe would help us on our journey to improvement in a fantastic way.
"That journey represents opportunities for GBR too as Crewe is a place where people can live and work affordably, in an office that would represent value for money for the taxpayers."
Congleton MP Fiona Bruce said: "When considering a property, three matters are important: location, location and location.
"Crewe's geography makes it ideally suited to be the home of GBR. It is centrally located, with direct rail links not only to the south, the midlands and the north of England, but to Scotland and Wales."
Edward Timpson, MP for Eddisbury, said: "I am aware of the deep pride and passion that the people of Crewe have for their railway heritage, and they want a future for that important part of our transport infrastructure."
Weaver Vale MP Mike Amesbury said: "Crewe is a railway town and a successful bid will power up Cheshire, so we are here, cross-party, to speak on its behalf, which gives the bid even more credibility, but it goes beyond Cheshire and the north-west.
"Indeed, it powers up our great nation. I hope the Minister listens and makes the correct, informed decision. The bid has cross-party support from both councils in Cheshire East and Cheshire West, and from all the local MPs, regardless of our political persuasion."
Chris Matheson, MP for City of Chester, said: "Having the headquarters would be a mark of prestige for Cheshire - this is a prestigious bid for us. It would also be a good move for Great British Railways. It would find a welcoming county that has much to offer.
"Yes, Crewe is a railway town but it is also a great place to live and to do business. I have no doubt that in Crewe, as well as in the wider county, Great British Railways will find a warm welcome and a real home."