Big brass sound returns to Crewe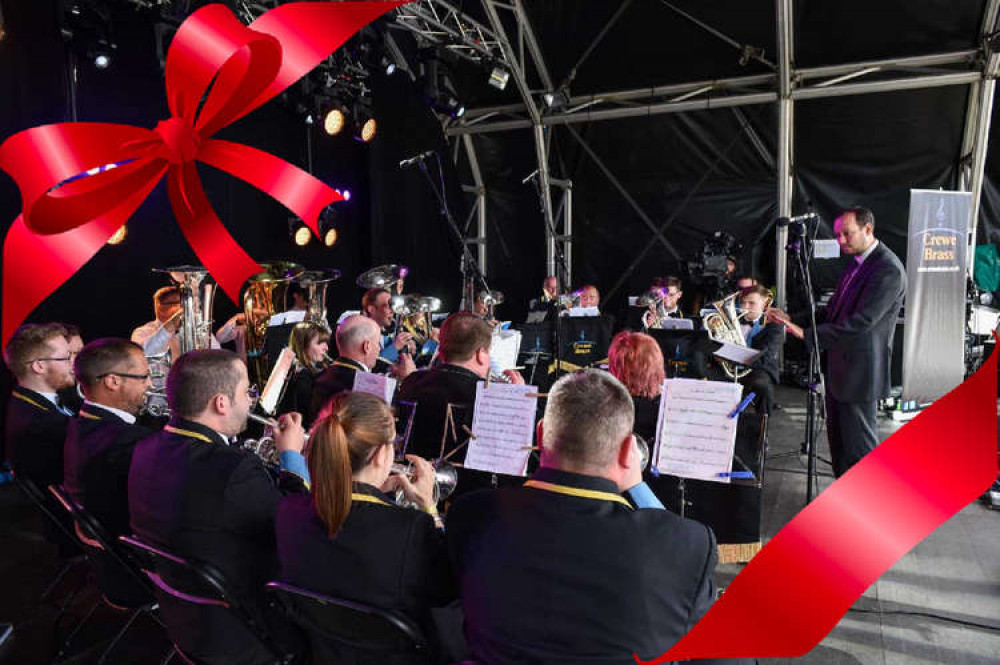 Photo: Courtesy of Crewe Brass
CREWE Brass have a busy December ahead with several performances planned, writes Jonathan White.
They will perform Christmas classics including Merry Christmas Everyone, Rockin' Around The Christmas Tree, Troika, O Holy Night, Sleigh Ride, and A Christmas Festival Overture.
Christmas performances will take place on:
Saturday, December 11(10am-3pm) - Christmas carols at ASDA, Crewe.
Thursday, December 16 (7:30-10pm, eyes down 8pm) - 'Christmas Bingo' at Shavington Social Club. Their performance will take place at 9pm. Proceeds will go to the Band (registered charity no 1125938).
Sunday, December 19 (10am-3pm) - Christmas carols at ASDA, Crewe.
Wednesday, December 22 (from 7:30pm) - 'Christmas around the tree' in Audlem around the large Christmas tree on the village square.
Crewe Brass is a third section competing brass band in the North West area and are well known throughout South Cheshire and beyond. They have a history going back 40 years.
They were formed when the North Midland Co-operative Society sponsored one of the best youth bands in the country - South Cheshire Young Brass - and included players from the United Co-op Youth Band.
A spokesman said: "The past two years has really hit Crewe Brass hard. We love nothing more than performing for the people of Crewe and Nantwich, under normal circumstances we would have a Christmas Concert in St Mary's Church (Nantwich) and one in our new home, the Exhibition Hall at Crewe Heritage Centre, but the unfortunate circumstances of the past 12 months has left us unable to perform in these venues.
"However, the band is undeterred, and will perform carols outside Asda once again as we have every year since 1992. We hope that we can bring some festive cheer to shoppers during the holiday season.
"We are also holding our Christmas Bingo organised by the band's "Mum" Joan Wearne in her home village, Shavington, on Thursday 16th December, it's free too! Just come along, bring your dibbers and your dabbers and its eyes down at 8pm with a 40-minute concert by the band at half time before another round of bingo. There are prizes galore and it's always a brilliant night so come and support us.
"The final festive gathering is the fabulous "Carols around the Tree" in Audlem on Wednesday 22nd December where it's always a seasonal night of Carols & Christmas Songs from 7.30pm onwards.
"Crewe Brass, your local band, Crewe's "Town" Band, need your support and help, and every penny we raise will help the band to grow and develop in the coming months."
To keep up to date on where the band are playing and all the latest news, visit their Facebook page.