Swansway Group picks up Community Hero Award
---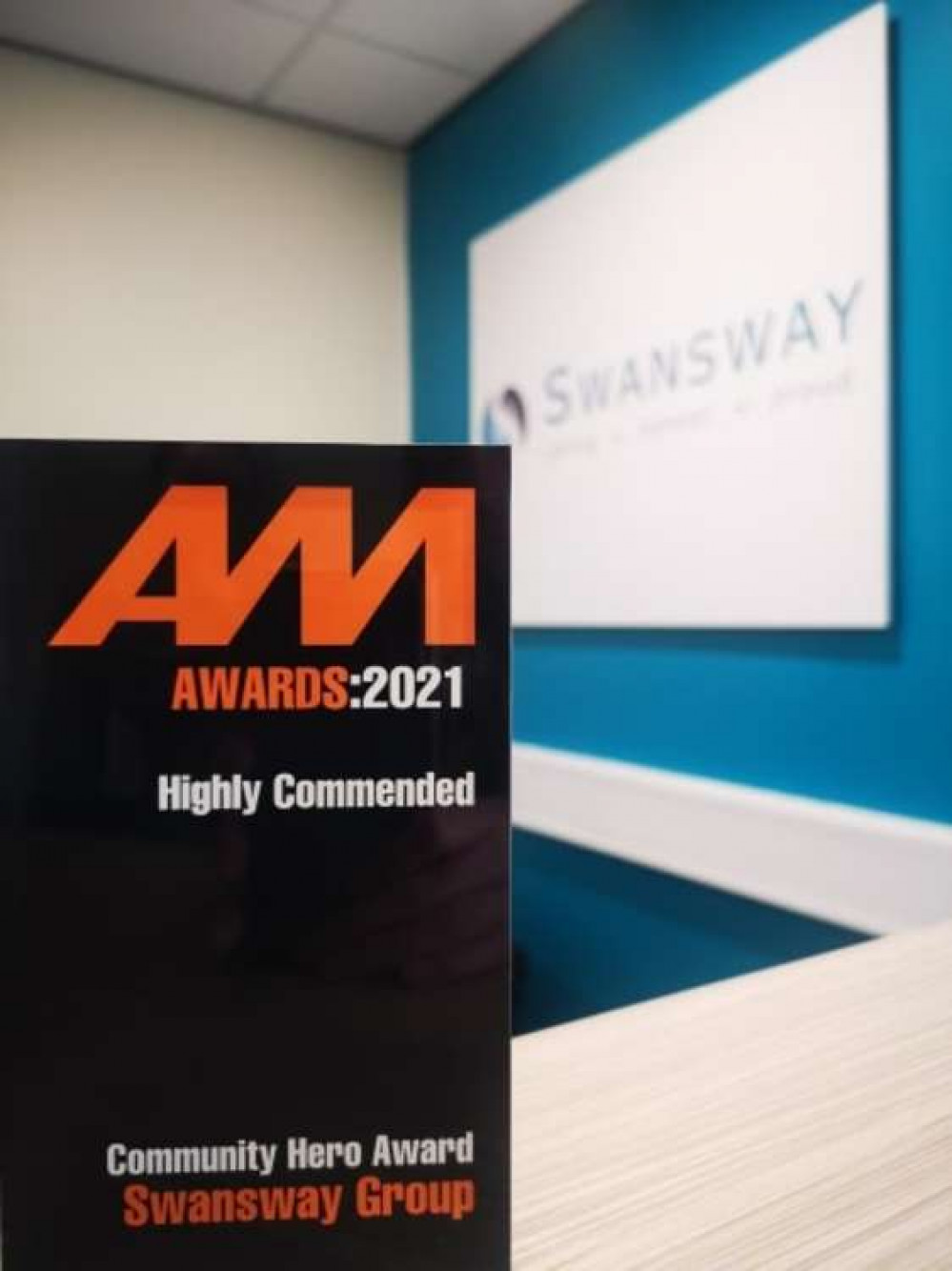 Swansway Group is delighted to announce that it received a "Highly Commended" Award at the prestigious Automotive Management Awards 2021, in the Community Hero category.
This award recognises dealerships and dealer groups, which are deeply rooted in their communities, which support local causes and organisations, and which have a culture of giving something back.
The evidence to support the award included how the family-owned Swansway Group has found that tremendous value can be created, cultivated and sustained for the organisation by coming together as a team to support each other and the community in a way that extends beyond the workplace.
This work is a great opportunity for internal and external networking as team members can connect with people they may not ordinarily see when the Group promotes the fundraising and community efforts.
During the pandemic, many vulnerable people have been unable to physically engage with their local communities.
Swansway Group were determined to take a part of their "caring, honest and proud" working community to those who have had so little interaction over the last twelve months.
The work of family support charities has never been more needed than during the last 12 months, with so many struggling to access food and essentials.
A Swansway Group spokesperson said: "We are delighted to receive this industry recognition for our community efforts. We wanted to do what we can for anyone in the areas where we do business who may have been feeling overwhelmed and increasingly isolated.
"And we hope to demonstrate leadership and encourage other businesses that are in a position to do so, to engage positively in their local communities, so we can all work towards better outcomes for everyone."