Crewe-based dealership Swansway Group celebrates its 18th birthday.
---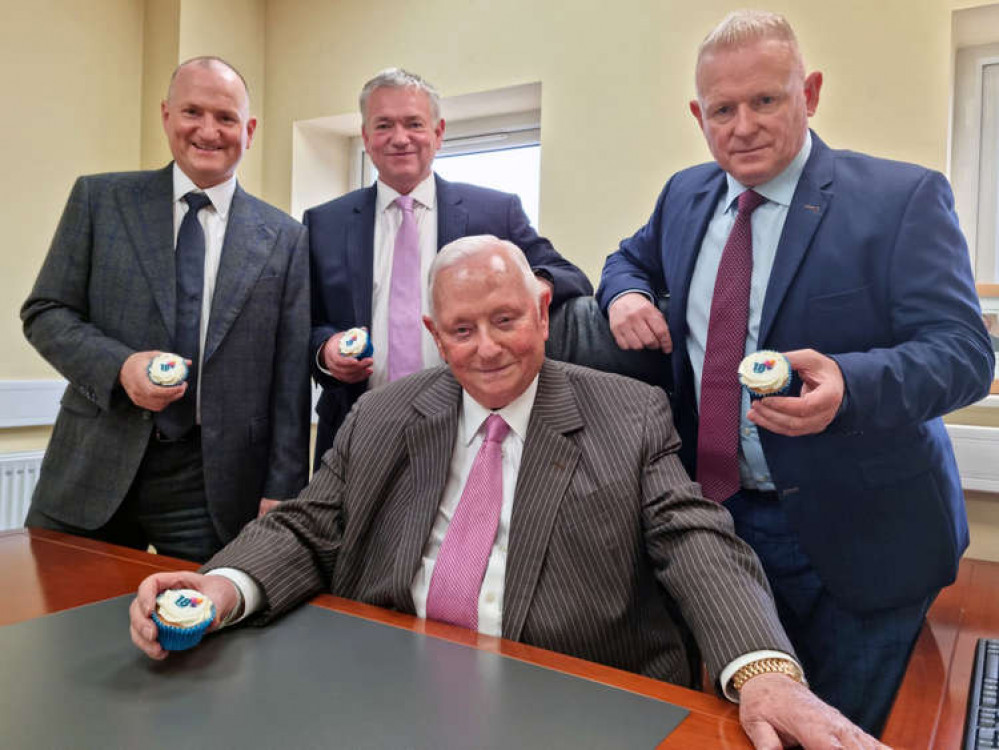 Swansway founder and chairman Michael Smyth (sitting front) and staff mark the occasion with cupcakes.
Swansway Group is celebrating its 18th birthday.
The motor dealership, founded by Chairman Michael Smyth, marked the landmark this month (September) with celebratory cupcakes, delivered to each team member across all its sites.
From the purchase of a business comprising two wooden huts for repairing vehicles and two petrol pumps in 1967, to leading a business of over 1,000 staff with a turnover of £770 million, Mr Smyth's entrepreneurial spirit, hard work and instinctive understanding of the importance of the customer experience, has paid off.
The Swansway chief can count among his achievements:
Revolutionising the sale of fuel, both in price and in customer service at petrol stations
Identifying the opportunity presented by the introduction of Toyota to the UK market and establishing RRG Group which became Europe's largest Toyota dealer group.
Founding Elton Vehicle Contacts, a contact hire and leasing business that grew at a rapid rate and is now part of Lex Autolease and EMaC
Currently, Michael leads Swansway Group which has 23 dealerships and one accident repair centre, from Birmingham in the Midlands to Carlisle in the North.
It represents Volkswagen, Audi, Land Rover, Jaguar, SEAT, CUPRA, Peugeot, Honda and Volkswagen Commercial Vehicles and operates six Motor Match non-franchise locations, with plans for further development and expansion in the pipeline.
The special birthday occasion is not the only reason why 2021 has already been a very noteworthy year for the family owned and operated business.
Mr Smyth also received a coveted Lifetime Achievement Award in the Car Dealer Used Car Awards in February. While the group reported record pre-tax profits rise of 155% to £10.2 million for 2020, in April.
In June, the group launched its first Fast Track Sales Executive programme, recruiting talented individuals from sectors other than the motor trade to fast-track their training and development into the motor industry.
Michael Smyth said: "I'd like to thank all those who have contributed to the Swansway success over the years, both team members and customers.
"Despite changing and sometimes challenging circumstances, I am very pleased that we have continued to deliver service excellence across all the areas of our business.
"Our continuing positive performance is a great testament to all the hard work and commitment shown by our teams, and I am very much looking forward to the next exciting chapters."