Local business Radius recruiting for 120 roles in 2023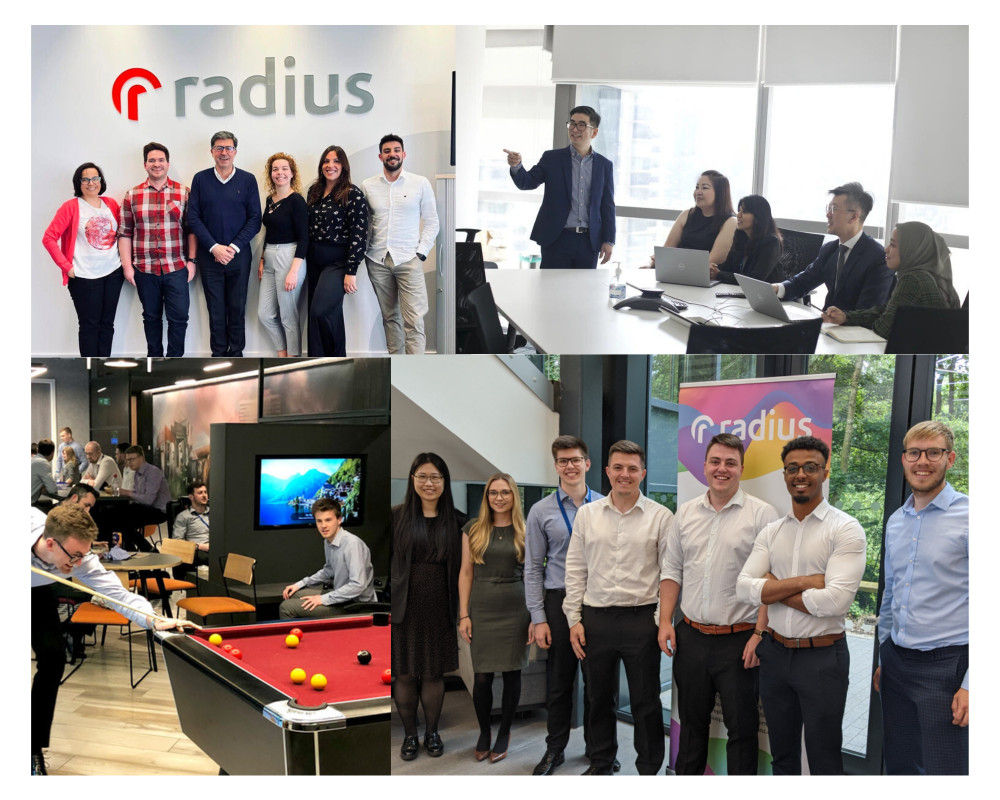 Radius, the Crewe based global mobility and connectivity company are set to announce a recruitment drive in 2023, with the aim of employing 120 new roles, to be based at the headquarters in Crewe.
Radius will be looking for new roles across sales, finance, credit and IT.
Emma Quinn, Group People Director at Radius, said "After a period of extended growth, we are thrilled to be recruiting for new team members here at the Crewe office and look forward to welcoming new colleagues into our great team environment.
Radius currently employs 2,500 employees and provides market leading products across multiple sectors including Telematics, Fuel Cards and EV Charging.
Founder and CEO of Radius, Bill Holmes, added "We are proud to be one of the fastest growing private companies in the UK, and our dynamic team is the driving force behind this success. Our growth means we are excited to be recruiting for new talent across our entire business, while also providing opportunities for personal development for our existing talented team members."
"Looking ahead, as the business continues to thrive, we plan to recruit for over 1000 roles globally in the coming years and are excited to contribute to the local Crewe economy and make a positive impact."
The news follows Bentley's announcement last week that they will be recruiting 300 new roles to boost their move into Electric vehicles.
Applications and more information on all of Radius's available positions can be found here: https://www.radius.com/careers/