Likewize shows its support for women's football with Crewe FC sponsorship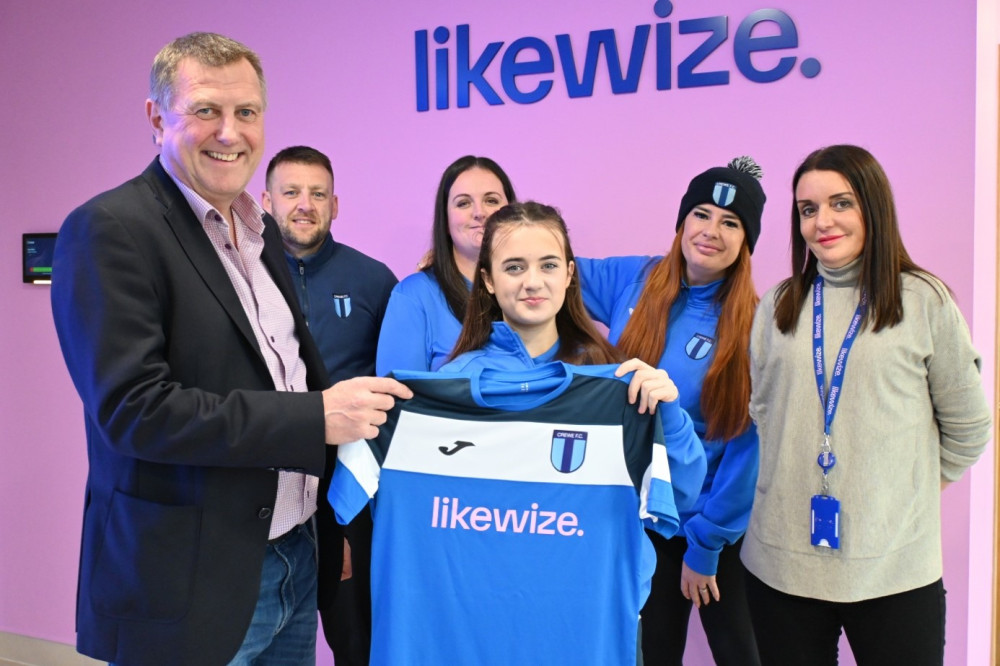 Crewe FC's Evie Skelton presents new shirt to Likewize Executive Vice President Gerry O'Keeffe and People Director Lisa Crawford (Image - Likewize)
Crewe-based device protection specialist Likewize has marked International Women's Day by announcing its sponsorship of Crewe FC women and under-14 girls' football teams.
Under the new partnership, Likewize will become the official shirt sponsor for three of Crewe FC's female teams for the 2023-2024 season, helping further develop Crewe FC's community football programme in the town.
Crewe FC is a 3-star England Football Accredited Community Club, providing opportunities for women and girls from just 7 years old.
Representatives of Crewe FC, including 12-year-old midfielder Evie Skelton, recently visited the Likewize offices in Shavington to unveil the new sponsored kit.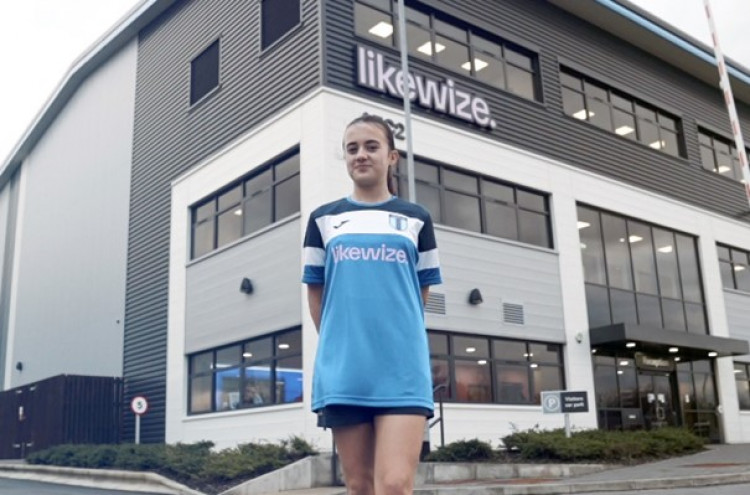 Young Crewe FC footballer, Evie Skelton modelling the new kit at the Likewize offices (Image - Likewize)
During the visit Likewize people director Lisa Crawford said: "We've seen firsthand the amazing work of Crewe FC and how important football is to the community around us.
"We know local women and girls are engaging more and more in football and Crewe FC provides a full-player pathway to help them develop and achieve their playing or coaching goals.
"We had the pleasure of meeting players like Evie and hearing how important the sponsorship means and how lucky we all are to have a community club like Crewe FC in our area."
Crewe FC Chairman Steve Parker said: "The continued progression and growth of the women's game is great to see.
"We're always delighted when local companies choose to get involved with the Club, which in turn enables us to provide a complete footballing pathway for our players."
"The support that Likewize have provided for several of our female teams will make a significant difference to them and we hope that together we can continue to open up opportunities for girls & women locally to get involved with the beautiful game", he added.
Follow Cheshire Business Nub on Facebook, Twitter, and LinkedIn