Crewe Alex: interest in prospects 'welcome' - but Williams 'going nowhere'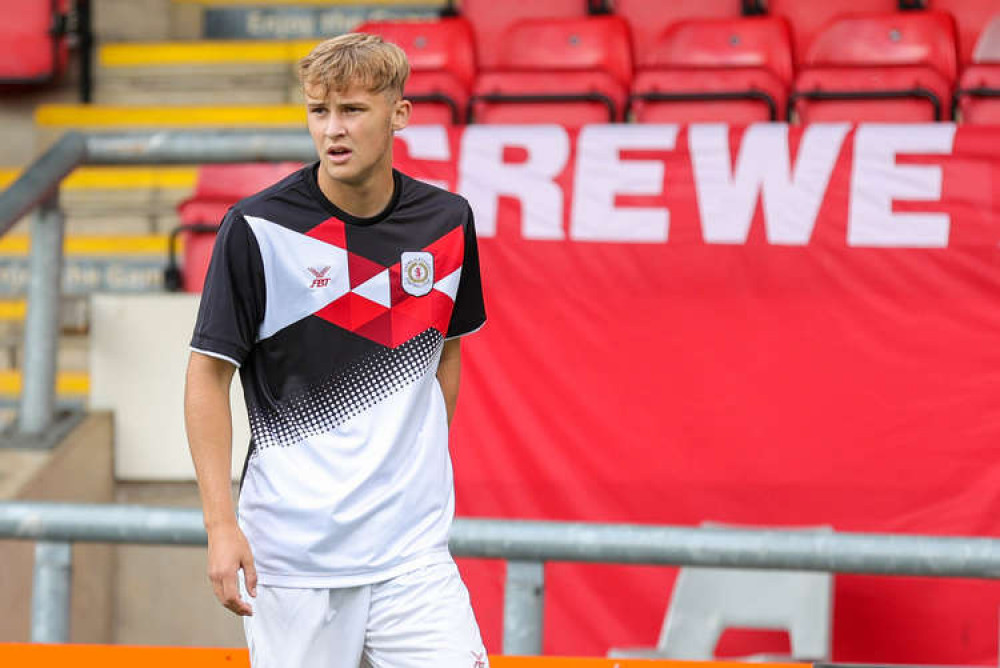 Scholar Zac Williams has made a big impact since breaking into the Alex first team (Picture credit: Kevin Warburton).
DAVE Artell says Crewe defensive prospect Zac Williams is "going nowhere" unless a club offers a significant transfer fee.
The 17-year-old Academy scholar, who broke into the Alex first team only last November, is understood to have triggered interest from Premiership Brighton.
His manager says the club always has to guard against the possibility that its younger set will be targeted, even before they sign professional forms, because of the reputation of the Academy.
A recent survey placed it 11th in the country, ahead of some Premier clubs and lower league youth set-ups.
"Do we welcome interest from the outside [in younger players]? Well, yes we do if they make the right offers and pay the right fee," said Artell.
"We could demand £20 million, but obviously we wouldn't. But we don't like stealing and we've got to make sure that doesn't happen."
The Alex boss says he is concerned about the growing influence of some player representatives in the game, although he stressed that Williams, a Welsh youth international, has a "real good agent".
The teenager has yet to pen a professional deal and turns 18 in March.
Were he to depart, Crewe would be in line to receive an open market transfer fee and not one based on a compensation formula, but Artell said: "He's not going anywhere unless someone offers what we want."
And on agents, the manager added: "There's good and bad, like in any walk of life. There is a reluctance by Fifa to regulate an industry that has ridiculous scope for influence.
"There are some really good agents out there, make no bones about it. But some influence players' careers for their own ends, which is not morally good.
"There needs to be some regulation."