Crewe food poverty charity lifts Christmas spirit as more people seek its help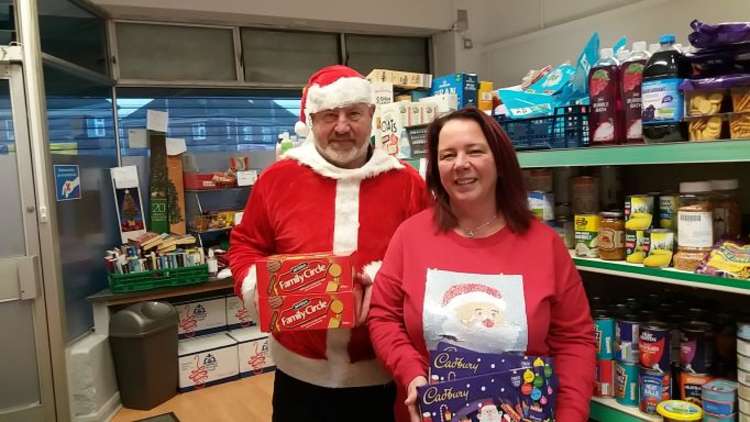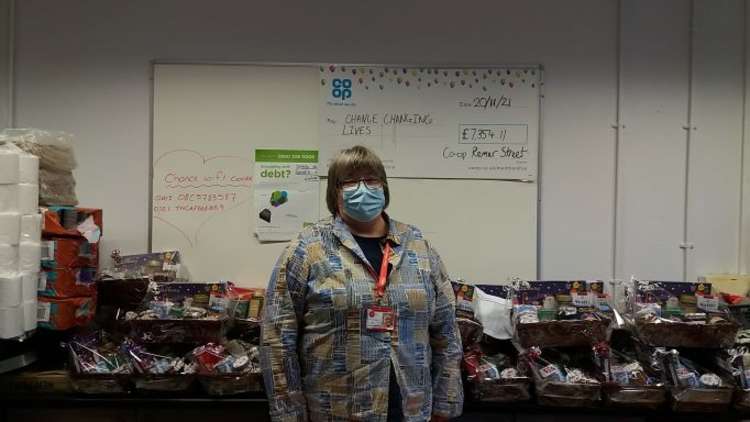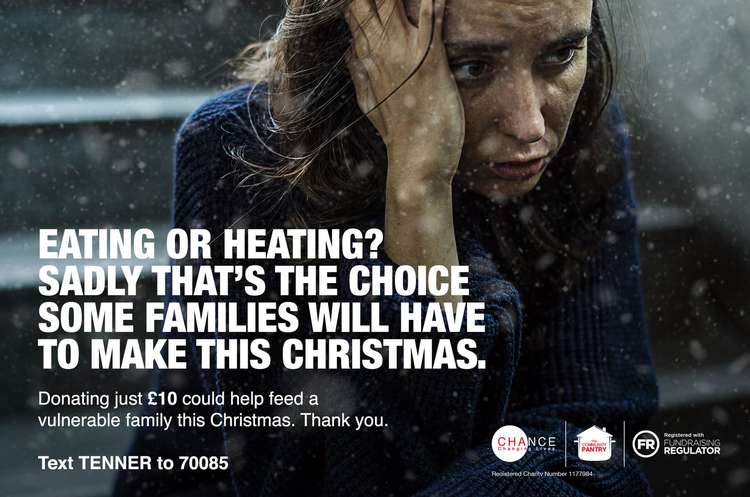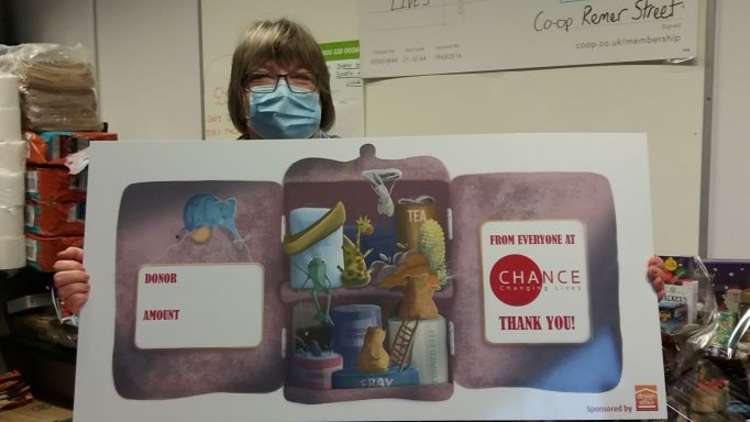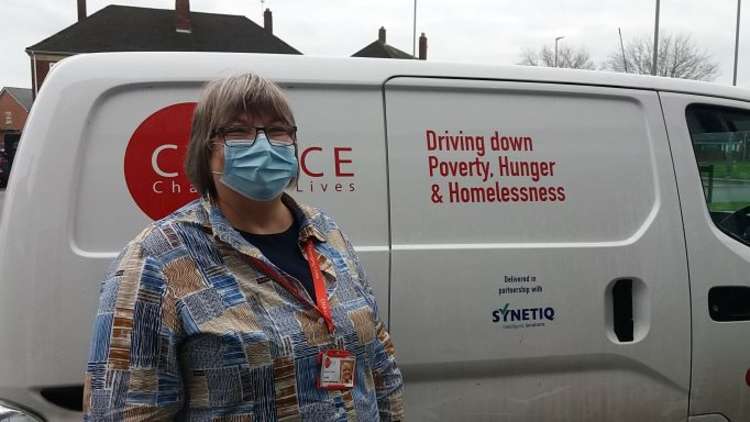 A CREWE charity dedicated to tackling food poverty has seen a 45 per cent increase in the use of its Community Pantry.
The lasting impact of the pandemic as well as rising fuel costs means volunteers at Chance Changing Lives are the busiest they can remember.
Their work at the Pantry in Coronation Crescent is helping to keep families afloat at Christmas time, ensuring those struggling to pay household bills can provide a weekly nutritious shopping basket for themselves and their families, as well as retain their dignity in difficult times.
For Chance Changing Lives aims to lift people out of food poverty, while offering a lifeline for the homeless at its Saturday Kitchens, where a hot meal eaten indoors in a friendly environment is a welcome relief for those without a permanent roof over their heads, particularly so this Christmas time.
To do so the charity relies on the generosity of the Crewe community, from individual donations of food and household products to surplus stock from local supermarket partners like the Co-op and Tesco.
While the launch of a Christmas fundraising campaign on Facebook is also providing much-needed funds.
"We've had a big increase in membership of the Pantry this year compared to last," revealed the charity's manager, Michele Parks. "People are struggling to buy food. They are feeding their children and not themselves
"They are borrowing from relatives who are then put in a similar position. We are seeing poverty over three generations; the gran, the mum and the daughters are all coming to us because the whole family is suffering.
"The increase in fuel prices has had a big effect because most of the families are on pay-as-you-go meters. One young mum puts the heat on for only an hour in the day or at night. Then there's the grandma who does a meal for her family and the rest of the week she is eating bread and jam.
"We've even got nurses who are members because they are also struggling with increases in rent and the cost of living."
Membership of the Pantry is great value at £3 a week and that then offers a choice from the pantry's well-presented shelves of up to £20 worth of discounted goods.
The system ensures dignity and respect for shoppers and also provides a first point of contact so those with long-term issues can be assessed for further help from other organisations like Motherwell CIO, Parents' First and Sal's Shoes at St. Paul's Centre.
They also can be referred on if they need help with addictions such as gambling.
"We've got links with GamCare and the Beacon Counselling Trust. One of the things we see in the Pantry is the impact of loneliness as a result of the pandemic," said Michele.
"The work we do is preventative and keeps people from becoming homeless. If you can't pay your rent, but you can get your food for £20 a week then that helps people stay in their homes."
There's been a festive feel to the Pantry as volunteers have made up 40 Christmas hampers to deliver to older members. All the members have received food vouchers to shop with over the festive period.
Fundraising and donations are key to Chance's work. Donation stations at Aldi stores and four Co-ops, including the Crewe Remer Street branch, have all helped to keep the shelves well stocked to meet the rising demands.
Individual donations are always welcome and the charity has taken delivery of a donation board made by local illustrator Tobias Tew and sponsored by Crewe-based Design Office so the generosity of donors can be celebrated.
There is a long-term partnership too with Winsford vehicle recycling firm Synetiq, who previously helped Chance acquire an electric van to collect and ferry their food donations.
SYNETIQ director John Schofield's donation has been matched by staff who have also collected food donations.
Meanwhile, the super support of shoppers at local Co-op stores also boosted the coffers by £7,354.11 while Chance was one of the consumer cooperative's chosen local causes for 2021.
The plight of families is the theme for Chance's Christmas campaign 'Eating or heating?' and as well as cash donations you can make payments gratefully received via Paypal on the charity's Facebook page.
The money helps to pay for the charity's infrastructure; the Pantry's fridges alone cost £8,000 a year to run
The prospect of imminent Covid restrictions isn't going to dampen the spirits and there are contingency plans in place to keep the food moving.
"In the first wave we delivered food for 28 weeks," recalled Michelle. "We're not going to stop the food going out; the Pantry will go to shopping from the door at appropriate times and the Saturday Kitchen will become a takeaway.
"But we very much hope that we won't have to do that."