Crewe: Ambulance leads the way in electric vehicles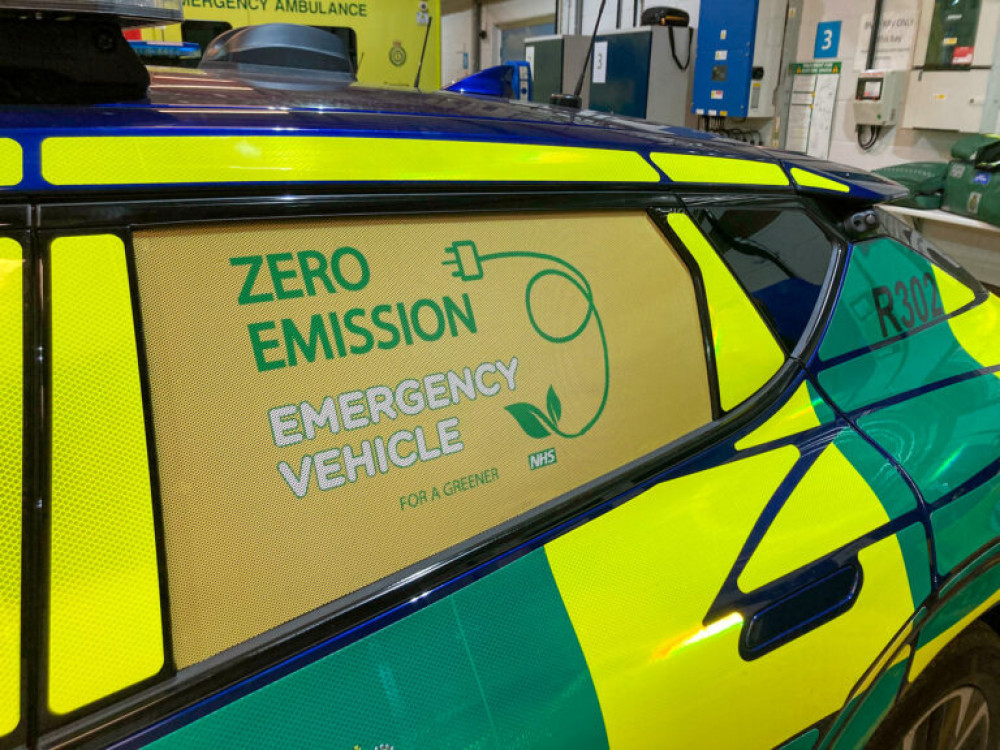 Crewe: An EV used by North West Ambulance service, pictured in 2022. (Image - North West Ambulance Service)
They're known as everyday superheroes for saving lives, but could ambulances also be leading the way in helping the environment?
A Nub News Freedom of Information request has revealed that North West Ambulance Service are using more electric vehicles than any other emergency services.
In their lifetime from construction to scrapping, electric cars in Europe emit, on average, almost three times less CO2 than equivalent petrol or diesel cars.
While it must be noted these figures may not completely apply given the bulky nature of an ambulance, public institutions have began to replace old fuel-guzzling vehicles with electric ones.

An Ambulance pictured in our borough. (Image - Alexander Greensmith / Nub News)
And when compared to Crewe's police force, fire service and more, North West Ambulance service comes out on top in terms of the size of their EV fleet.
A North West Ambulance spokesperson confirmed to Nub News: "We are currently leasing 33 electric vehicles."
"These are 26 BMW i3s and 7 Mercedes E-vitos."
These figures do not include the Toyota Pro Aces which are driven by their logistics department (not used for emergency response).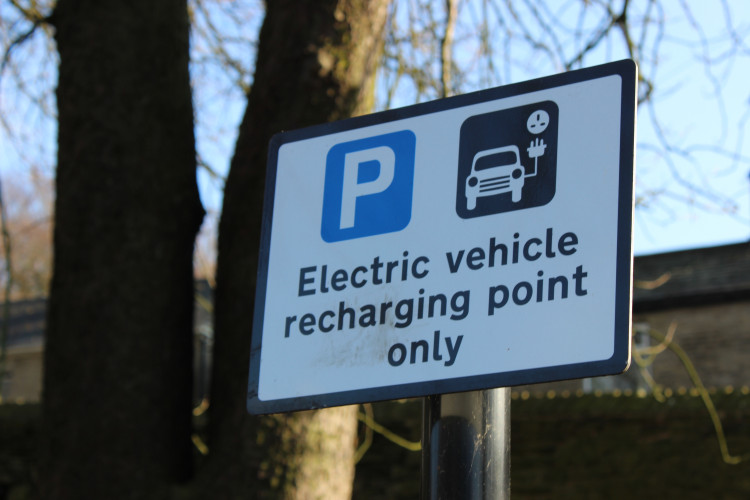 Macclesfield: Electric car charging facilities in Cheshire East. (Image - Alexander Greensmith / Nub News)
While it must be highlighted that none of the 33 are owned by North West Ambulance service, it is a larger fleet than both the two other emergency services and local government.
Previous Nub News investigations found Cheshire Fire and Rescue Service have 28 full EVs on lease, Cheshire East Council own six electric cars and rent none, whereas Cheshire Police use just three electric vehicles across the whole county.
Critics of electric cars have criticised the weight of the cars on current infrastructure, and cite they are harder to recycle than one with a regular petrol engine when written off.
In 2022, the NHS became the first health service in the world to commit to reaching net zero emissions by 2040.
You can find a list of current charging stations in Crewe on this link.
Crewe Ambulance Station is located on Badger Avenue, Crewe CW1 3DZ.