Crewe Psychic Medium
With over 19 years experience of giving spirit mediumship and Tarot readings. Emma can help connect with your loved ones in the world of Spirit and guide you w
---
By Crewe Psychic Medium
Posted: Friday, 09th September 2022 11:49 am
---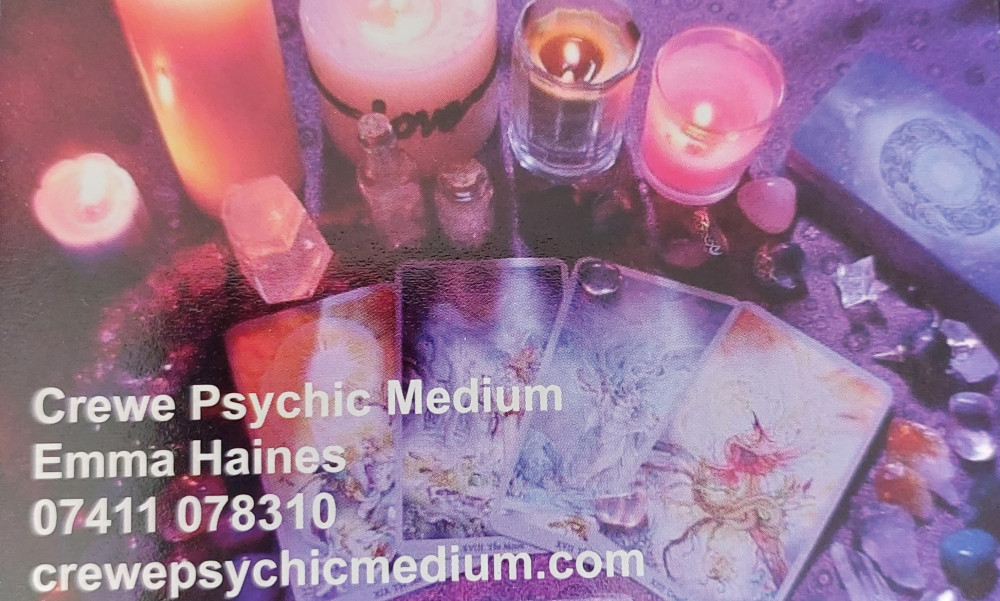 Health & Well-being
With over 19 years experience of giving spirit mediumship and Tarot readings.
Emma can help connect with your loved ones in the world of Spirit and guide you with the Tarot for all situations in life, love, relationships, career and spirituality.
We offer one to one private readings, Tarot partys for groups of 5+, corporate events and weddings.
Feel free to pop along to the website and check out Emma's wonderful reviews.
Use the quote button or feel free to text or give us a call to discuss further and to book your appointment.
We look forwards to hearing from you soon.