Caudwell Children
We have a range of volunteer roles from supporting with administrative tasks, reception, family support and helping at our children's activity clubs.
---
By Caudwell Children
Posted: Friday, 05th May 2023 3:01 pm
---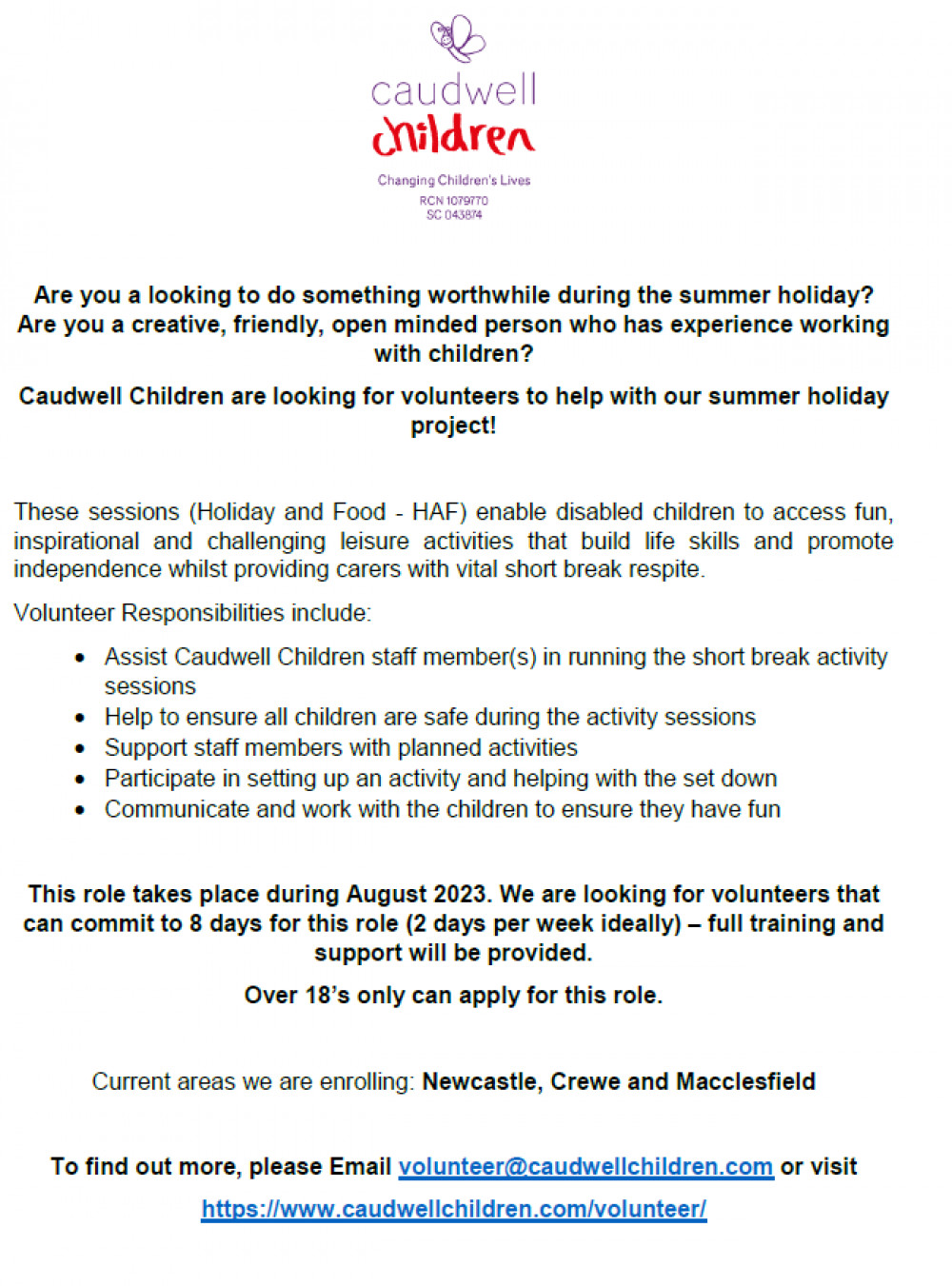 Charities
Do you have 3 to 4 hours free time a week? Would you like to meet new people and use your skills to support and make a huge difference to disabled children's lives?
We have a range of volunteer roles from supporting with administrative tasks, reception, family support and helping at our children's activity clubs. Contact us to find out more about volunteering for Caudwell Children at [email protected]
Or you can sign up here: https://www.caudwellchildren.com/volunteer/